UK Housing Bubble? Seven Reasons Why There's Not One
05-11-2014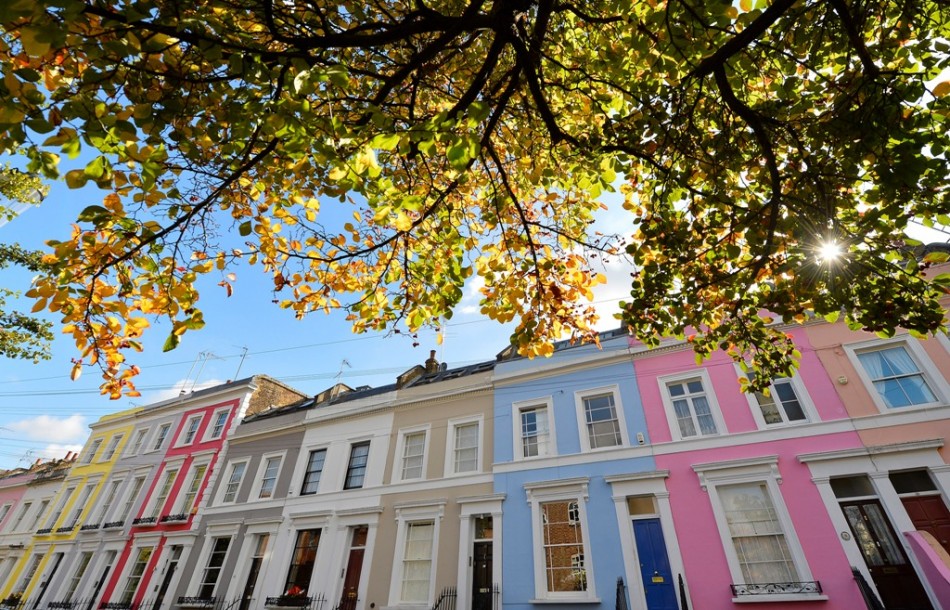 By Shane Croucher

UK housing market
UK house prices are on the rise, but the pace of growth has slowed in recent monthsReuters
House prices have rapidly increased in recent months, leading to talk of a bubble forming in the housing market.
A mixture of a recovering economy, cheap mortgage credit, a weak supply of homes, and heavy foreign investment have all forced up house prices.
But are there signs of a slowdown? IBTimes UK puts forward the case that there is.
House price growth has started to slow.
Though still high on a yearly basis, the rate of house price growth is slowing across the month.
Halifax said in its monthly house price index that the average value was down 0.2% compared with March, to £177,648 in the second consecutive drop (it was a steeper 1.1% fall before).
The rise was 8.5% over the year for April, compared to 8.7% in March.
And the house price balance from the Royal Institute of Chartered Surveyors (Rics) slowed to +54 in April, from +57 in March. This is calculated by polling surveyors on whether they'd seen an increase in prices or decrease during the month.
What's more, Hometrack said there are "early signs" of a slowdown in London, where prices have spiralled the most in recent years.
The property market researcher found that around two-thirds of London post codes saw house prices rise in April.
That compares with a six month average of 76% of post codes reporting higher property prices.
So while they are still growing strongly over the year, the pace is moderating.
There are stricter rules for mortgage lenders.
To curb risky mortgage lending, the financial sector regulator has imposed tougher rules on the market.
These include stricter affordability tests for borrowers to make sure they're able to make the repayments if certain scenarios arose, such as a sudden spike in interest rates.
Ahead of the rules coming into force at the end of April, lenders appeared to be reining in mortgages.
According to Bank of England data, mortgage lending fell by £1.6bn in March, a 3.6% year-on-year decrease – a second consecutive monthly drop.
In total, there were 67,135 mortgage approvals in March, down from 69,592 in February. They are still running well below pre-financial crisis levels.
Property transactions and re-mortgaging are falling.
LMS, a property services firm, said in a report that the level of re-mortgaging transactions slumped by almost a fifth in March to 19,287, the lowest level since 2005.
And Connells Survey & Valuation said it had an 11% fall in valuations by new buyers during March when compared with a year before.
The number of all property valuations carried out was down 10% in what is "usually a strong month", said the firm.
There is an imminent interest rates hike.
The economy is getting stronger as the recovery accelerates. And it looks like the recovery is becoming broader, with business investment and trade set to pick up.
There had been concerns that the economy is too reliant on consumer spending and the housing market revival.
With all this in mind, the Bank of England is gearing up to start raising interest rates. The base rate is current at 0.5%, the all-time-low, where it has sat for over five years.
Mark Carney
Bank of England Governor Mark CarneyReuters
This is to keep credit markets liquid by holding down borrowing costs, making it easier for consumers and businesses to get hold of cash from the banks.
Now the economy is looking healthier, there's a diminishing need for such radical monetary policy to keep the cost of credit down.
In fact, it may be dangerous because it could fuel the proliferation of abnormally cheap credit in a booming economy – running the serious risk of bubbles forming.
So when the Bank of England hikes rates, probably in early 2015, this will act as a natural brake to the housing market, negating the risk of a bubble.
People are becoming better off again.
Wages have just about caught up with price inflation and are set to grow faster.
As households become better off amid the recovery, they are less likely to run into trouble in their mortgage repayments, especially when interest rates rise.
The improving situation of household finances should offset the threat of defaults in the future after a period of cheap mortgage credit.
Help to Buy is not having as much impact as people feared.
When the Help to Buy scheme was announced, there was uproar. Many critics said the government was playing with fire in the housing market by making mortgages cheaper, especially on top of the ultra-low interests already in the market.
But there are signs that the Help to Buy scheme has been a bit of a damp squib.
There were around 19,000 mortgages approved with aid from the Help to Buy scheme's equity loan in the year to March 2014.
Investment bank Citi points out that this accounts for just 2.5% of all mortgage approvals during that period. And of those, 81% were on purchases of homes worth under £250,000. Moreover, just 7% of those were in London.
As for the mortgage guarantee part of Help to Buy, its most controversial aspect - just 2,572 loans using it were approved.
"In our view, the numbers for Help to Buy loans are simply not big enough to be the principal cause of the housing boom and, especially, the surge in London house prices," said Michael Saunders, UK economist at Citi.
"We suspect that Help to Buy has probably only played a modest role."
House building in the UK is rapidly accelerating.
The volume of new homes registered with the National House Building Council (NHBC) hit 133,670 during 2013, up 28% on the year before and the most since 2007.
And a number of surveys from the construction sector show residential output sharply on the rise.
It is the primary driver of the construction sector's recovery after a woeful few years following the financial crisis.
While the supply of new homes falls well short of what's needed to match demand - which requires around 290,000 a year, according to official estimates - the increase will help ease some of the pressure on the housing market.