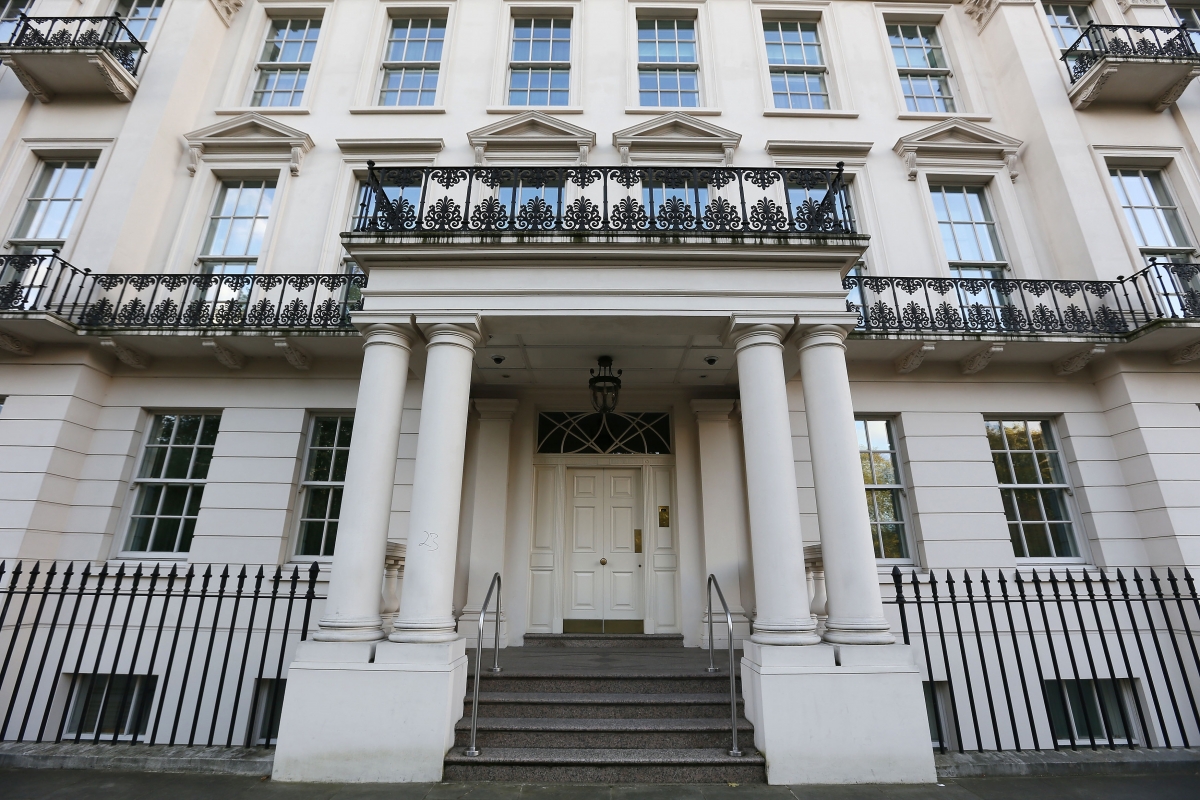 The average asking price for a home in London is going up by £4,500 every week, according to property website Rightmove.
In its monthly house price index, Rightmove said new sellers in the London market are now asking for an average of £592,763 to buy their properties – a 16.3% leap across the year.
This rise is being powered by a severe imbalance between supply and demand. London's Mayor Boris Johnson said the city needs 42,000 new homes a year to keep up with demand, but the level of house building is running at around half this.
Housing demand is being fuelled by a number of factors. These include cheap mortgage credit because of ultra-low interest rates; a recovering domestic economy leaving households financially better off; surging investment from those chasing high returns from spiralling prices; capital flight from troubled countries as wealthy foreigners use London's property market to protect their money; and a rising population that is expected to hit 10 million within a few years.
"For a bubble to burst you need a sustained drop in demand, yet agents in the capital report a consistently high level of would-be buyers in markets that are not yet out of reach for Londoners," said Miles Shipside, Rightmove director and housing market analyst.
"So while you might describe London's annual jump of over 16% as being as a result of a very frothy market, it is underpinned by long-term demand and a genuine shortage of housing supply."
There are significant differences in the pace of property price rises across London's different boroughs, though most are increasing sharply.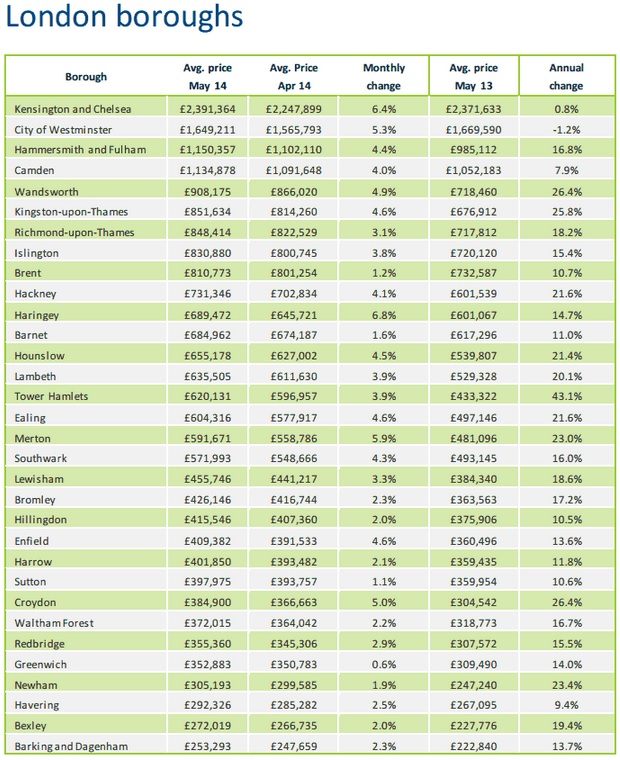 Tower Hamlets, a diverse borough home to some of the UK's most impoverished families but also the wealthy Canary Wharf financial district, recorded the steepest rise in average asking price of 43.1% to £620,131.
By contrast, asking prices in the City of Westminster – one of the city's most expensive areas – were down by 1.2% over the year to May 2014, to an average of £1,649,211.
And Kensington and Chelsea saw prices rise by just 0.8%, to an average asking value of £2,391,364.
This is because investors are looking to boroughs outside of the ultra-expensive central post codes where prices are rising more quickly and so returns are potentially much higher.
For the whole of the UK, the average asking price for a property was £272,003 in May, an 8.9% leap on the year.
Rightmove, on which over 90% of UK estate agencies post their properties for sale, uses the 10,000 listings on its website for the data to support its house price index report.