Ireland Faces New Housing Crisis
06-02-2014
A Shortage of New Homes and Rising Prices Is Cementing the Problem

By Eamon Quinn

DUBLIN—Ireland is facing a new housing crisis with a shortage of new homes, a leading economist has warned, as government data published Wednesday showed that six years after the country's disastrous property market crash, prices are once again rising strongly.
The Central Statistics Office said house prices countrywide rose 1.4% in April from March, and were 8.5% higher than in April 2013. In the populous Dublin region, prices climbed 17.7% on the year, the data showed.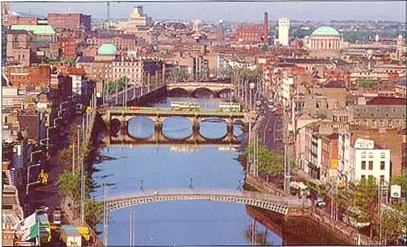 The government has in the past hailed rising home prices as a key sign that the country is recovering from the huge property bust in 2008 that wrecked Irish banks and brought the country close to bankruptcy.
But Conall Mac Coille, chief economist at Davy Stockbrokers, said in a major report that Ireland's housing market is far from healthy because a desperate shortage of new housing starts and a small number of sales is driving market prices higher. With a low number of transactions, "an illiquid market is being starved of new supply," Mr. Mac Coille said in the "Housing Market Monitor" report for the Irish Banking Federation.
The government will need specific plans to rezone additional land in the Dublin area for new home building, but should resist any measures to provide subsidies to first-time buyers that would only make matters worse, he said.
With prices and rents rising steeply, housing experts and not-for-profit housing groups have warned about a shortage of housing in the capital. The government this month published initiatives that it says will in time boost the flattened construction industry, but Mr. Mac Coille said that its plan is "short on concrete proposals to address the key issues, namely cost pressures and supply constraints."
Ireland's housing crash was among the steepest in the world, and left many builders and developers bankrupt. Despite price increases, prices are still 46.3% lower than their early 2007 peak, and, are 48.5% below the peak reached in the capital.
Mr. Mac Coille said that the number of housing sales has increased, but turnover at only 1.9% of all the Dublin housing stock remains at "exceptionally low levels". Irish households are paying down the huge debts accumulated during the crisis, and banks will have sufficient credit to lend to first-time home buyers, but any measure to loosen credit standards for first-time buyers "should be resisted," he said.
Write to Eamon Quinn at eamon.quinn@wsj.com