London homeowners will be millionaires by 2019 if boom continues
06-11-2014
London homeowners will be millionaires by 2019 if boom continues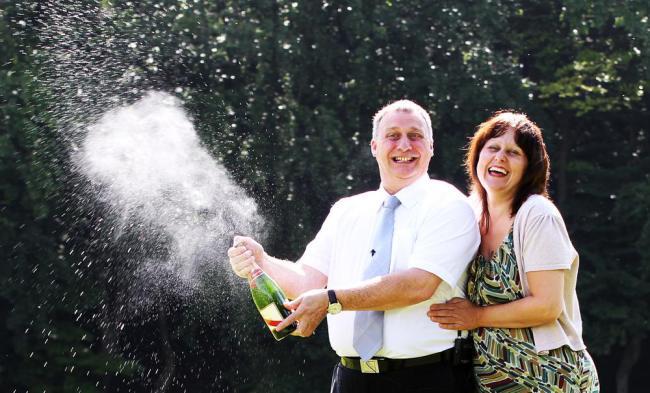 Ginetta Vedrickas

Could London homeowners be joining the Lottery millionaires in five years? (Picture: Lynne Cameron/PA Wire/Press Association Images)

Still hankering after that lottery win? Don't bother, you'll be a millionaire in five years – as long as you own a London home.
The average London homeowner's property will be worth over a million pounds in the next five years if London property prices continue to soar at the current rate, according to research from low cost online estate agent eMoov.co.uk.
Recent figures showed London property prices soared by 17 per cent in the past year, taking the value of a typical property to £459,000, according to the ONS.
eMoov's research shows that if the boom continues at the current rate, an average London home will appreciate by an average of £109,000 each year in the next five years. That's almost three times the average salary London salary of £37,000.
eMoov's CEO Russell Quirk says that current homeowners in London are sitting pretty but he sounds a warning note: 'What about first time buyers and the next generation? Salaries in London aren't increasing at the rate property prices are.'
Quirk believes the property market is spiraling out of control and needs more regulation now.
'The Help to Buy scheme should be reined in and more barriers need to be put in place to negate further foreign investment in residential property,' says Quirk.
The research shows that buying patterns are changing as a result of the boom.
'The majority of property buyers have been looking to the outskirts of London in boroughs like Sutton and Bexley where 70 per cent and 67 per cent of properties have sold respectively within a month of being listed,' Quirk says.
'More expensive areas like Westminster and Kensington are quickly becoming less popular as buyers are being priced out of the market.'
But not everyone thinks the boom will continue.
Estate agents Sandfords recently called the top of the market after seeing signs of a slowdown in central London. The agency noticed buyer activity dwindling and more recently spotted viewing levels and applicant registrations on the wane.
Sandfords' Andrew Ellinas says price levels in central London have topped for the time being.
'In May, the average number of viewings declined, demonstrating an ease in demand levels and, although prices have not yet fallen, they have stalled,' explains Ellinas.
The agent says there's a simple reason for the slowdown: 'Buyers are refusing to pay the current asking prices for properties in central London, after they rocketed out of control.'
He feels that prices have surged to 'unbelievable levels' and it is only now that buyers are putting a stop to the property madness.
'We estimate that 45 per cent of the properties we are instructed to sell are now over priced by 10 per cent and an additional 25 per cent of properties by as much as 20 per cent.'
Sandfords has been slashing asking prices of some of the properties on their books and warns owners they may have to be more realistic.
'All vendors need to be willing to follow suit if they want to sell their property in what has become an uncertain market.'