Expectations remain positive for house prices
06-25-2014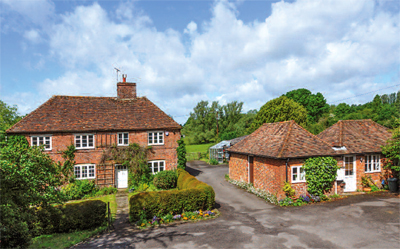 By Holly Kirkwood
Expectations remain positive for house prices

A new sentiment survey found that households felt that prices have been rising in June
Households perceive that the value of their home rose in June, on balance, according to new data from Knight Frank and Markit Economics. Of 1,500 householders surveyed in 11 regions, for the House Price Sentiment Index (HPSI), it was felt that house prices had risen in June, although in most cases at a slower pace than May. Those living in London perceived that the value of their home had risen at the strongest rate, followed closely by households in the South East, and the East of England.
Expectations for future price growth, while still positive, fell to a six-month low in June, indicating that households are expecting more modest price growth than in previous months. In London, expectations for future house price growth moderated again from recent peaks to the lowest level since December 2013.
In terms of some future plans, 6.2% of UK households said they planned to buy a property in the next 12 months. This is up from 5.1% in April, but down slightly from 6.5% in May. A further 17.2% of households say they plan to purchase a property within the next five years, and a further 23.4% indicate they want to buy a house or apartment in more than five years' time. Around 19.3% of households say they have no plans to buy at any stage and 34% of households are undecided.
Grainne Gilmore, head of UK residential research at Knight Frank, said: 'This month marks the first significant easing in house price expectations in nearly a year, and it is the biggest monthly decline since October 2011, suggesting a greater degree of caution by households. Interest rates have also become a hot topic over the last month, with several rate-setters, including the Bank Governor, hinting that rates will rise sooner than Q2 next year, which is when markets were factoring in the first increase. The prospect of a rate rise before Christmas, with the uplift in mortgage costs for new and existing borrowers that would bring, may well also be weighing on sentiment.'
Tim Moore, senior economist at Markit, said 'Overall, it appears that the consensus view among households is for property values to continue rising over the coming months ahead, but not quite at the breakneck speed seen during the first half of 2014.'