UK house prices may be rising, but it's better to buy than to rent
08-26-2014


by Billy Ehrenberg
House

The main cause of the disparity, says Halifax, is the drop in mortgage rates (Source: Getty)

It is cheaper to handle the costs associated with buying a house rather than paying rent according to data from Halifax.
While this fact is not new - Halifax's data suggests it's been the case since 2009 - it is interesting that despite a rise in house prices over the last year (up 10.2 per cent according to Halifax), it remains more cost effective to buy across the country, except the East Midlands.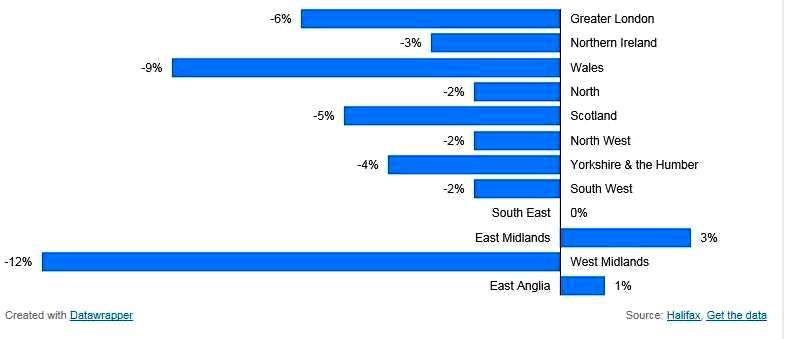 The figures relate to first-time buyers, rather than those already established on the property ladder.
The main cause of the disparity, says Halifax, is the drop in mortgage rates. From the report:

The significant fall in the monthly cost associated with buying compared to renting has been driven by the decline in the average mortgage rate since 2009. The mortgage rate for a first time buyer has fallen to an average of three per cent from 4.9 per cent in June 2009, helping to reduce the average monthly mortgage payment by £57 (eight per cent).
Here is a chart showing the relative differences by region: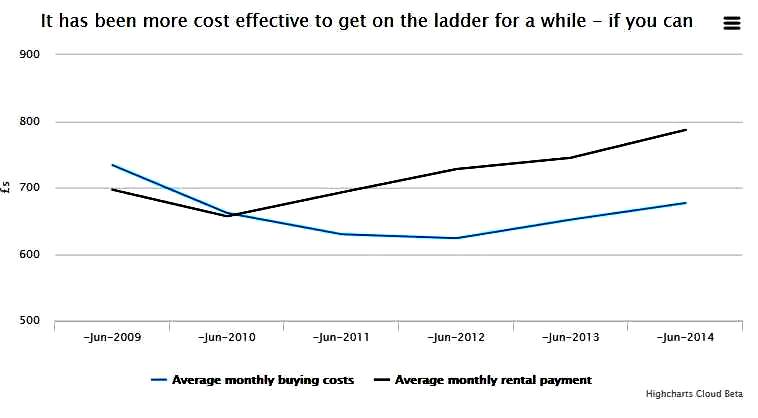 This difference is nothing new, but Halifax sees the continued trend as positive for those wishing to get on the property ladder. Craig McKinlay, mortgage director at Halifax:

It is clearly encouraging that since 2009 there has been a significant decline in the cost of buying a home for those for those trying to get on the housing ladder. The improvement is due to a combination of lower mortgage rates and rising private rents. In contrast, market conditions for renters have deteriorated as rents have risen over the same period.
Buying costs have been remarkably stable for much of the past five years making home ownership a more attractive option. With greater availability of mortgages that require smaller deposits, the property ladder has also become even more accessible for those who can afford the monthly costs of owning but had previously not been able to save the necessary deposit.