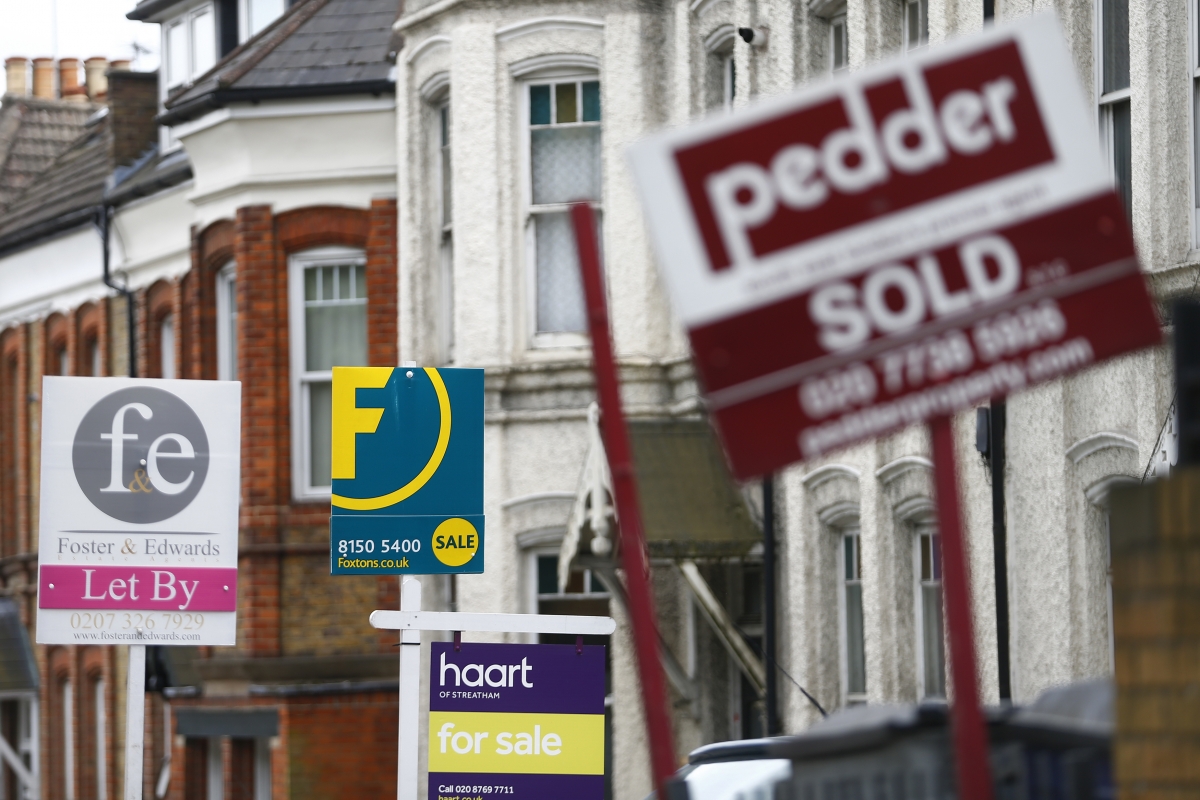 UK house prices will fall further in 2015 after a range of mortgage borrowing restrictions and tighter lending assessments will mean less buyers on the market.
According to the Centre for Economics and Business Research (CEBR), the average property price across Britain will fall but will avoid a crash as it will only dip by 0.8% in 2015.
"Price falls next year will be modest and we shouldn't be too worried about this – we are not anticipating a crash. The market is adjusting after getting ahead of itself at the start of 2014," said Scott Corfe, head of macroeconomics at CEBR.
"Tougher mortgage eligibility criteria, high deposit requirements and concerns about future rate rises are starting to take steam out of the UK housing market."
The average price of a UK home hit £272,000 (€348,803, $440,455) in July 2014, a leap of 11.7% over the year, according to the Office for National Statistics (ONS).
However, data from British mortgage lender Nationwide revealed that the average UK house price dipped by 0.2% in September - the first drop in 16 months.
In August, property prices rose by 0.8%. Overall for 2014, house prices are set to increase 7.8% overall.
However, the Bank of England has capped mortgage lending as of 1 October.
Banks will only be able to comprise 15% of their net new mortgage lending out of loans worth 4.5 times or more the applicant's income.
Meanwhile, the Financial Conduct Authority has forced lenders to conduct stricter affordability tests on potential borrowers, to ensure they can make repayments in a number of different scenarios, such as materially higher interest rates.
The Money Advice Service revealed on 2 October that nearly half of all homeowners would "really struggle to find the extra money" if monthly mortgage payments rose by £150 following an interest rate hike by the BoE.
According to the consumer finance advice service, which was created by the government in 2011, 47% of homeowners would struggle to make ends meet if the BoE raised rates from its record low of 0.5% to 2%.
However the survey of 3,007 mortgage holders, conducted between 22 July and 28 July, said one in five said they would find it hard to cope if there was any rate rise at all.
Mortgage lending has also fallen overall.
BoE data shows that there were 64,212 residential mortgage approvals in August, down from July's 66,100 and below the six-month average of 65,738. But it was higher than the 62,226 in August 2013.