Clegg 'plans five new towns between Oxford and Cambridge'
11-03-2014
by Michael Donnelly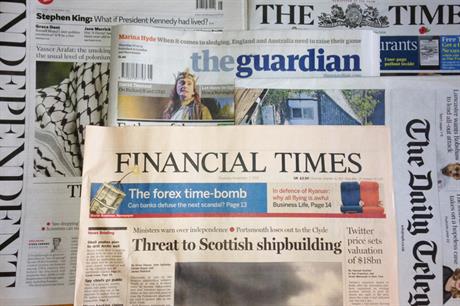 Reports that Liberal Democrat leader and deputy prime minister Nick Clegg is to pledge to build five new towns along a train line linking Oxford and Cambridge feature in today's newspaper round-up.

The Guardian reports that Clegg will say that the plan "will help to create an extra 50,000 new homes in an area of intense demand for housing in the home counties". "Clegg will say that the Lib Dems would insist in any future coalition negotiations that 10 new garden cities should be built, with five along a new express railway line linking Oxford and Cambridge", the newspaper reports.
A leader column in the Observer calls for "audacious measures" to solve the housing crisis. The newspaper says that politicians commit to ambitious housebuilding targets "without grappling with the difficult reforms needed to raise rates of building to the levels required". It says that, currently, the planning system "is easily captured by the voices of those who already own at the expense of those looking to buy".
The Times (subscription required) reports that there has been a local "backlash" against a planned "Butlins makeover" of Warwick Castle. The newspaper says that a planning application has been submitted for a "glamping ground" at the site which is owned by the same company which owns Alton Towers, Legoland and Madame Tussauds.
The Guardian reports that supermarket chain Tesco has mothballed plans for a new store at the town of Chatteris in Cambridgeshire. The newspaper says that last week, "the troubled supermarket chain delivered a huge shock to this pretty market town: the pristine doors of their long-awaited store would be boarded up rather than opened. The grocery empire has slammed the brakes on the aggressive expansion that has underpinned its growth in the UK over the past 20 years – and the £22 million Chatteris superstore is one of the first casualties".
The Times reports that the number of government buildings "located in prime sites in London will be cut by 80 per cent in the next five years to save billions of pounds", Cabinet Office minister Francis Maude announced yesterday. The newspaper says places such as Croydon, where rents are cheaper, are attractive to the government which is keen to cut its property costs.