Proximity to a Boris bike rank or tube station probably isn't top of your priorities if you have £17m to spend on a house, but Grosvenor Crescent, named as the most expensive street in Britain, has both.
The sweeping Regency street tops a list compiled by Lloyds Bank: its Grade II-listed houses change hands for an average of £16.9m. In May 2013, a house there sold for £15.7m, and a three-bedroom flat is on the market for £11.75m.
House prices rose rapidly in the capital at the start of this year, and the cost of homes on the most desirable streets has risen sharply. Land Registry data shows that prices in Westminster, which includes Grosvenor Crescent, are 18% higher than a year ago.
For the first time, according to the Lloyds data, there are three streets where prices average more than £10m.
The second most expensive is nearby Eaton Square, one of Belgravia's most popular garden squares, where the average property is worth £15.5m, followed by Trevor Street in Knightsbridge, where prices average of £10m. Last year Hong Kong billionaire Joseph Lau was reported to be trying to sell his house on the Eaton Square – complete with a gold-lined swimming pool – for £70m.
Hugo Headlam, sales manager at the Belgravia branch of John D Wood & Co, said the private gardens and architecture of Eaton Square meant it had long been a "destination address", with would-be buyers from Britain and overseas looking out for homes there.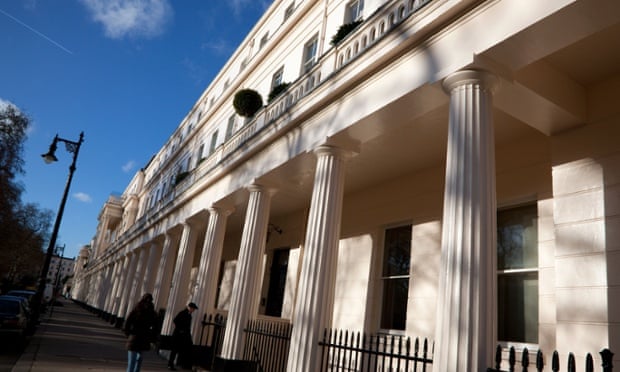 "It is near Knightsbridge, which is great for shopping … People love living there," he said. Also, many of the properties are portered flats, so "if you're coming home from the theatre you can ring ahead and someone will meet you and park your car for you. People like the security – not that it's a dangerous area," Headlam said.
He described Grosvenor Crescent as "less obvious" than Eaton Square, but said it also appealed to a broad range of buyers.
The Lloyds research is based on Land Registry data for sales between January 2009 and 2014, and includes only postcodes where there have been at least seven sales over that period. London's continued status as a safe haven for investors means properties in the capital continue to be seen as a "global reserve currency" for overseas investors as well as wealthy locals. Five of the top 10 most expensive streets are in Belgravia and Knightsbridge.
Outside prime central London, the most expensive street is Cambridge Gate in Camden. Homes on the street, which overlook Regent's Park and are set back from the main road, cost an average of £6.7m.
Outside London, the south-east dominates the top 50. The most expensive street outside the capital is Spicers Field in Oxshott, Surrey, closely followed by Leys Road, which runs parallel to it.
The only address in the top 50 outside southern England is Park Lane in Altrincham, Greater Manchester, where the average property price is just under £2.5m.
Other exclusive addresses around the country include Withinlee Road in Macclesfield, Cheshire, where homes average £1.96m; The Ridgeway in Leicester (£1.78m); Tiddington Road in Stratford-upon-Avon (£1.31m); and Runnymede Road in Newcastle upon Tyne (£1.15m).
Nine out of 10 of the most expensive streets in East Anglia are in Cambridge, while five of the top 10 addresses in the south-west are in Poole, Dorset.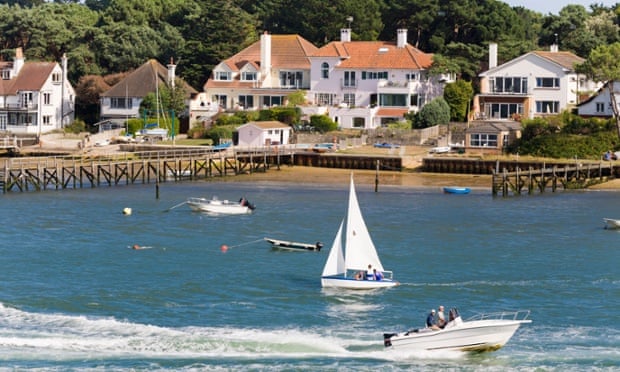 The most expensive street in Wales is Rudry Road in Cardiff, where prices average £858,000.
Andy Hulme, mortgages director at Lloyds Bank, said: "As an international city, London has always attracted overseas buyers and in recent years the capital has been a magnet for ultra-high-net worth individuals. This has led to soaring demand for homes in the prime residential areas of central London and as a result values have grown significantly."
He added: "The Royal Borough of Kensington and Chelsea has always pulled in wealthy buyers, but this survey shows that properties in Belgravia and around Knightsbridge are now the ones commanding the highest prices."