Stamp duty reform to boost house prices - and house builders
12-21-2014
By Peter Walker and Ruth Gillbe

House prices will rise over the course of next year as a direct result of the overhaul of stamp duty announced at the autumn statement, while house builders will also benefit from a rush of investors seeking exposure to the sector, two surveys have predicted.

In this year's Autumn Statement, chancellor George Osborne abolished the 'slab' structure of taxes on property purchases, with buyers now only paying the rate of tax on the part of the property price within each tax band, much in the same way that income tax is applied.
According to the Royal Institution of Chartered Surveyors, this will boost buying in throug
hout the lower echelons of the market in particular and cause UK house prices to rise by an average of three per cent over the course of next year.
All parts of the country will see modest price rises during 2015, although the south-west and Wales will only see a 2 per cent rise and London will not see rise at all, Rics added.
Having outperformed in the early stages of the recovery, chartered surveyors reported London's housing market was "pausing for breath" both in terms of pricing and activity towards the end of this year.
Although Rics had some concerns about mortgage availability in the wake of the Mortgage Market Review, a firm economy and stamp duty reform should underpin activity levels.
Meanwhile, Halifax's share dealing market tracker revealed that ten per cent of investors are looking to gain more exposure to house builders due to stamp duty's overhaul.
Halifax's monthly survey suggests 4.6 per cent of investors are looking to invest more in the short term in house builders, with 6.5 per cent looking to invest more over the long term.
The 'general industries' category which includes house builders have seen a 33.5 per cent increase in the last year. The proportion of retail investors who believe the value of their portfolio has increased over the past six months up to 36.7 per cent from 27.5 per cent in September.
Simon Rubinsohn, chief economist at Rics, said: "Help to Buy funding helped to support the turnaround alongside the more positive trend in the wider economy.
"Although the MMR may now be resulting in mortgage lenders being a little m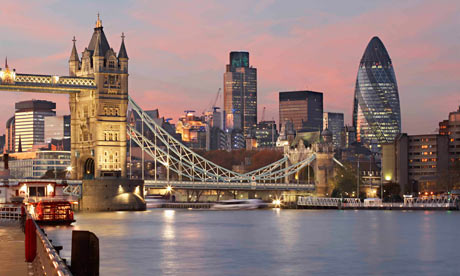 ore discriminating in the supply of finance, the recently announced, and long overdue reform of stamp duty, is likely to provide a tonic for the market across many parts of the country, particularly for first-time buyers."
Damian Stansfield, managing director of Halifax Share Dealing said: "The surprise news of the immediate change to stamp duty made in the recent Autumn statement has spurred a number of investors to say they will look at the house building sector anew.
"It is too early to say what impact the change will have but it has been suggested by industry commentators that it will be of benefit to the housing market."
peter.walker@ft.com, ruth.gillbe@ft.com