The UK experienced its first fall in home ownership in a century between 2001 and 2011, according to data from the Office of National Statistics.
Some 64 per cent of the 23.4m households in England and Wales were owner-occupied in 2011 - down from 69 per cent in 2001.
Rented households accounted for 36 per cent of those in England and Wales - up from 31 per cent in 2001.
Private rentals rose to 18 per cent of the housing market, while social rented households remained stable at 18 per cent.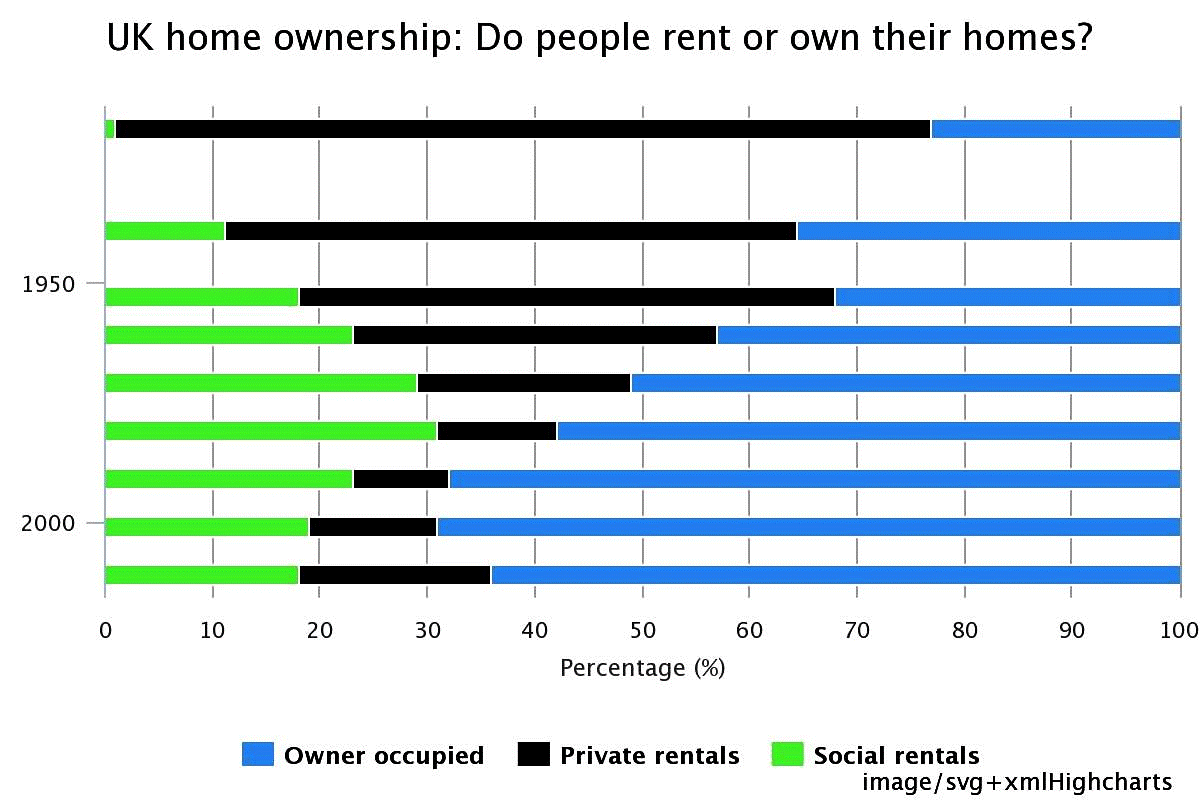 Those who rented were more likely to be younger and unemployed. 87 per cent of household representative More that two-thirds of all overcrowded households were rented, with rented properties nearly four times persons (HRPs - usually the oldest full-time worker in a household) aged 16-24 were renting, compared to 24 per cent of those aged 65-74.
In 2011, 69 per cent of households were under-occupied, while almost one in five were overcrowded.
more likely to be overcrowded than owner-occupied households.
The figures reveal that housing overcrowded was worst in London, where 11 per cent of households were overcrowded. The area with the second highest degree of overcrowding was the West Midlands, at five per cent.
In London, Newham had the highest level of overcrowding, with 25.2 per cent of its households being home to too many people.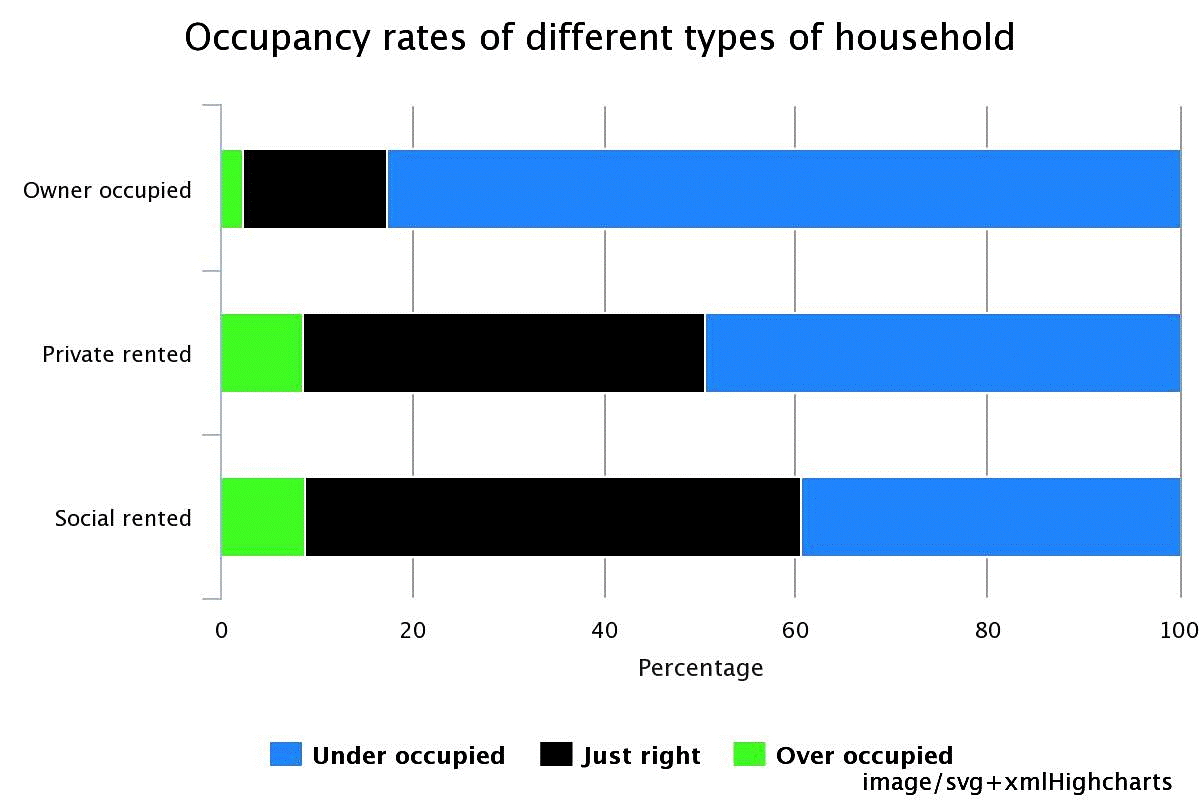 The data also shows how overcrowding is more likely to impact younger people and ethnic minorities, particularly those renting in urban areas.
Despite comprising of only 16 per cent of households, households whose residents came from a minority ethnic background accounted for 48 per cent of overcrowded properties.