Why buy-to-let mortgages will be tougher to come by
07-19-2015
The Bank of England is keen to extend its residential mortgage powers to buy-to-let.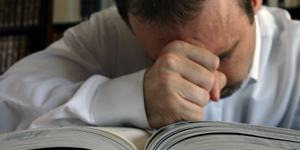 Borrowing to become a landlord is set to get tougher as the Bank of England pushes closer to taking control of the buy-to-let mortgage market.
Last week the Bank warned that the booming buy-to-let mortgage market, which accounts for 15% of outstanding mortgages and 18% of new mortgage lending, poses a threat to the stability of the UK economy.
In particular it pointed to the lending standards around buy-to-let and the ease at which mortgages are handed out to landlords, particularly in light of an impending interest rate rise. In particular it warned about lenders offering mortgages to landlords with less than 25% deposits, typically the lowest deposit allowed.
It said a rate rise could mean landlords rushed to sell their properties and lead to a burst in the house price bubble.
In its financial stability report it said: 'Buy-to-let borrowers are potentially more vulnerable to rising interest rates because loans are more likely to be interest-only and extended on floating rate terms, and affordability tends to be tested at a lower stressed interest rate than owner-occupied lending.'
The most recent figures from the Council of Mortgage Lenders show buy-to-let is growing year-on-year, driven by remortgages but 'also saw a slight month-on-month increase (from April to May) due to higher buy-to-let house purchase lending activity,' it said.
New buy-to-let lending was up 20% year-on-year to £1.2 billion in May and £1.5 billion of buy-to-let remortgages were agreed in the same month. This compares to a 13% year-on-year increase in first-time buyer lending which totalled £3.4 billion in May.
Bigger Bank powers
Ray Boulger, mortgage expert at broker John Charcol said it was no coincidence that the Bank was making noises about the state of the buy-to-let market in the same week that the chancellor used his Budget to flag future reductions in mortgage tax relief on buy-to-let mortgages.
He believes that the government will pass the Bank power over buy-to-let as it has the residential mortgage market.
Last year, the chancellor gave the Bank power to cap residential mortgage loans and governor Mark Carney subsequently told lenders that no more than 15% of their new residential mortgages could be more than 4.5 times a borrower's salary.
This year the Bank went further and recommended that banks and building societies stress test customer mortgages based on a 3% interest rate rise, meaning lenders now decide if a borrower can afford a loan based on the mortgage deal on offer plus 3%.
'[The Bank] has power over the residential market and I believe [the Bank] has asked the chancellor to have control over buy-to-let,' said Boulger.
'Buy-to-let is not Financial Conduct Authority regulated…but I believe the chancellor will give the Bank power [over buy-to-let]. It is illogical to have power over residential [mortgages] and not buy-to-let [mortgages].'
Tougher stress testing
Boulger said the most obvious way for the Bank to exert power over buy-to-let and prevent the boom continuing would be to introduce tougher stress testing, like the 3% interest rate rise test for residential mortgages.
'If the Bank was going to do anything the most obvious thing to do is apply a similar test to residential lending,' he said, adding most mortgage lenders required the monthly rent to cover 125% of the mortgage amount.
'Most lenders use the 125% calculation at the higher of the mortgage rate or interest rate,' he said. 'Usually it is calculated on 5-6% [mortgage rates] but now most lenders are using 5.99% [for the calculation].
'Lenders have to assume a 3% rise in bank rates even though mortgage rates may not go up as much.'
He said that while stress testing would not go up to 9%, it could be made tougher. This would mean some buy-to-let mortgages would become unaffordable and stop would-be landlords from purchasing another property.
However, Boulger believes the government's clamp down on mortgage interest relief on pensions for higher rate taxpayers will have a bigger impact on the buy-to-let market than extra stress testing.
'What the chancellor has done will have an impact on buy-to-let investors. It will not control the mortgage market but it will impact demand,' he said.
'Where the Bank is coming from is looking at [mortgages from] the macro prudential basis. The chancellor's action will have impact on demand but it will not have an impact from a macro prudential perspective.'