Average house price rises to 8.8 times local salary in England and Wales
08-07-2015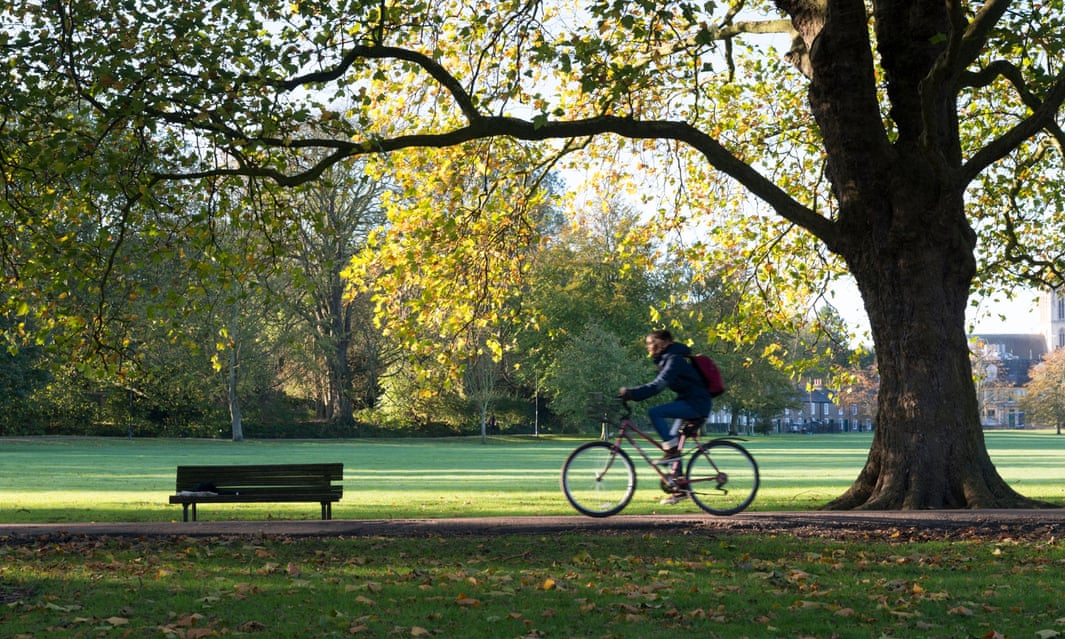 Homes in popular towns and London boroughs have risen to 10 and 20 times local incomes, while rents account for up to 78% of earnings

Cambridge

Cambridge house prices reached a new peak of 13.7 times local incomes, eclipsing Oxford for the first time. Photograph: Alamy

Patrick Collinson
The average home in England and Wales cost a record 8.8 times the typical local salary in 2014, according to analysis by the Office for National Statistics that reveals prices in some areas have reached 20 times local incomes.
The ONS compared house prices, private rents and social rents across England and Wales with data for local incomes.
Britain's housing system is an example of just how bad it can get for renters
Rosie Walker

House prices in Westminster are now 24 times local salaries (compared to 12 times in 2002) while the average rent there will eat up 78% of the relatively high local earnings. The boroughs of Hammersmith & Fulham and Camden also suffer from a house-price multiple above 20 times local incomes.
The 15 least affordable areas for private renting were all London boroughs, with tenants in those such as Newham and Brent expected to hand over 65% of their pay for the average private flat. Newham also had the highest average rent for socially provided housing at £128.90 a week. The most affordable London borough was Bexley, but even there the average private rent took 40% of monthly salary, according to the ONS.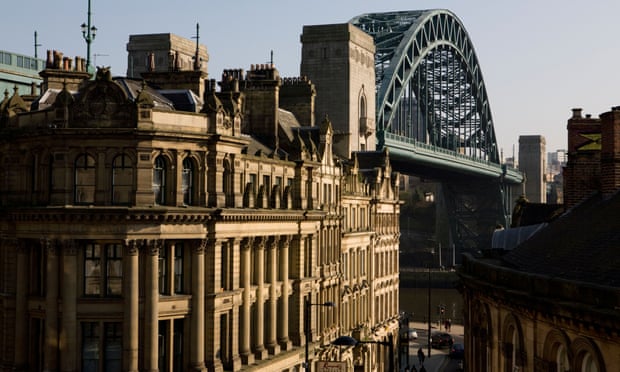 In some parts of the country, such as Newcastle, the price/income ratio has fallen since hitting a peak in 2007. Photograph: Roger Coulam /Alamy
The figures prompted renewed calls for rent controls, particularly in London. Betsy Dillner, of campaign group Generation Rent, said: "Housing is eroding Londoners' disposable income and their quality of life suffers as a result. The next London mayor must make affordability a priority and use their mandate to press central government for powers to introduce rent control."

But it is not just the capital where house prices and rents are far outstripping local pay. In Cornwall, Herefordshire and north Norfolk, average house prices exceeded 10 times local pay in 2014. Cambridge reached a new peak of 13.7 times local incomes, eclipsing Oxford for the first time.

Rents have also jumped dramatically in popular towns across England and Wales, particularly those with popular universities. In Oxford and Brighton the average private rent took 50% of local pay, while in Cambridge it was 45%, and 40% in York.
In some parts of the country, such as Newcastle, Sheffield and Wolverhampton, the price/income ratio has fallen since hitting a peak in 2007. The lowest average private rents are in Hull (£365 a month) and Burnley (£365) compared with £1,430 in Lambeth, south London, and £2,275 in Kensington & Chelsea. Pembrokeshire had the lowest social rent at £65.60 a week.

In everywhere in England and Wales, including the poorest districts, the multiple of house prices has risen since 2002, when the ONS first started collecting local pay data.

The average house price in England and Wales was 6.4 times local salaries in 2002, hit 8.65 in 2007, then fell back before reaching a new peak of 8.78 in 2014.
One oddity that emerges from the ONS data is the gap between social housing and local demand. The areas with the largest shortfall in council and social housing stock were Medway, Solihull and the Isle of Wight. But Milton Keyes reported a waiting list of zero in 2014, while in Blackpool 5.9% of social housing is lying vacant, the highest in England and Wales.