House price growth begins to cool as economists look for signs of Brexit effect
07-08-2016

Is Brexit starting to hit the UK housing market?
By Isabelle Fraser

House prices cooled in the run-up to the EU referendum in June, as uncertainty took hold and buyers lost confidence.
The rate of annual house price growth in the UK was 8.4pc, according to Halifax, but this was down on May's rate of 9.2pc, and has hit the lowest level since July 2015.
The house price index measured the whole month of June, and so includes just six days after the referendum result was announced on June 24. Martin Ellis, Halifax's housing economist, said: "House prices continue to increase, albeit at a slower rate, but this precedes the EU referendum result, therefore it is far too early to determine any impact since."
He added that "there is evidence that the underlying pace of house growth may be easing".
Howard Archer of IHS Global Insight warned that price growth was slowing. "We believe that the prospects for the housing market have deteriorated markedly following the Brexit vote," he said.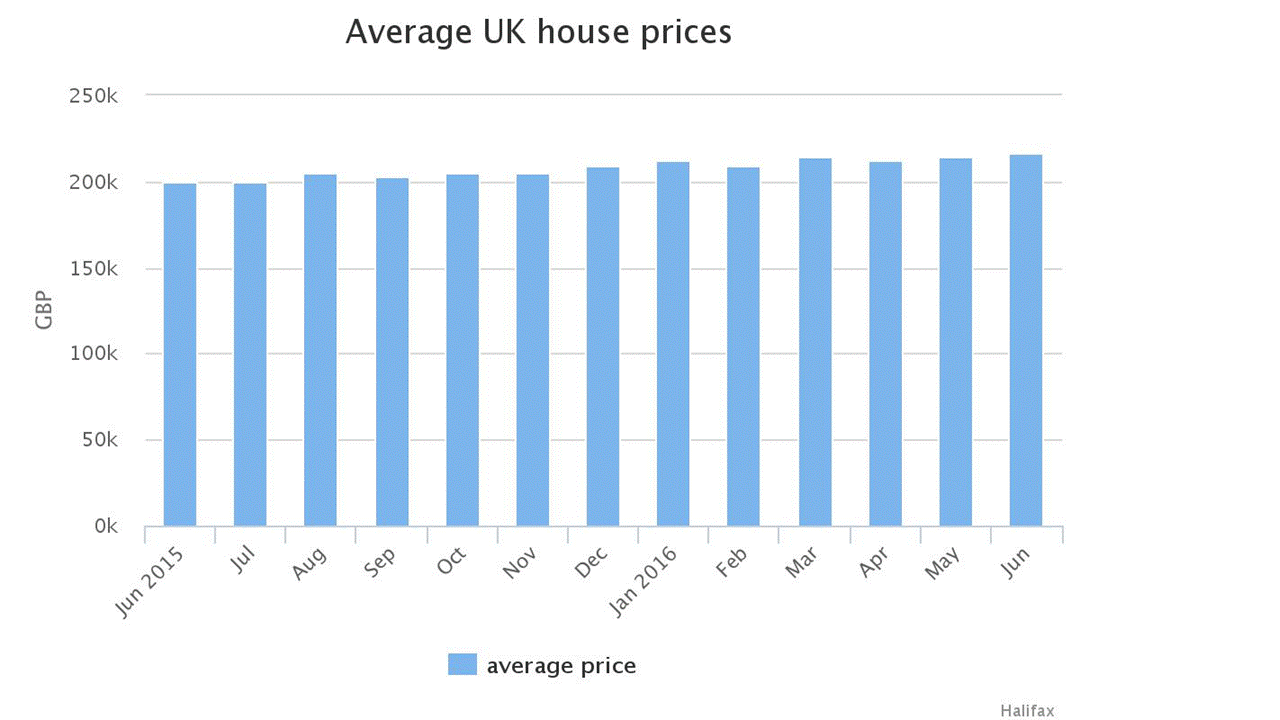 "Housing market activity and prices now look to be at very serious risk of an extended, marked downturn following the UK's vote to leave the EU."
While price falls would be restricted by the lack of supply in the market, Mr Archer predicted that prices could fall 5pc in the second half of 2016 and that "there could well be another 5-7pc drop in 2017".
Hansen Lu, at Capital Economics, said: "we think economic growth will be tepid in the remainder of the year, we don't expect a recession or sharp rise in unemployment.
"Consequently, we don't expect a large rise in the number of forced sellers – suggesting that house price growth will slow sharply, but won't turn negative."
Jeremy Leaf, a north London estate agent and former RICS residential chairman, said: "Although the Halifax report shows that house price growth is slowing, it also reveals that the market showed surprising resilience in the period immediately following the increase in stamp duty [of 3pc in April for buy-to-let landlords], leading up to the referendum.
"Despite extreme nervousness at that time as nobody knew what was going to happen, first-time buyers took advantage of opportunities left by investors bringing forward purchases to the first quarter of the year."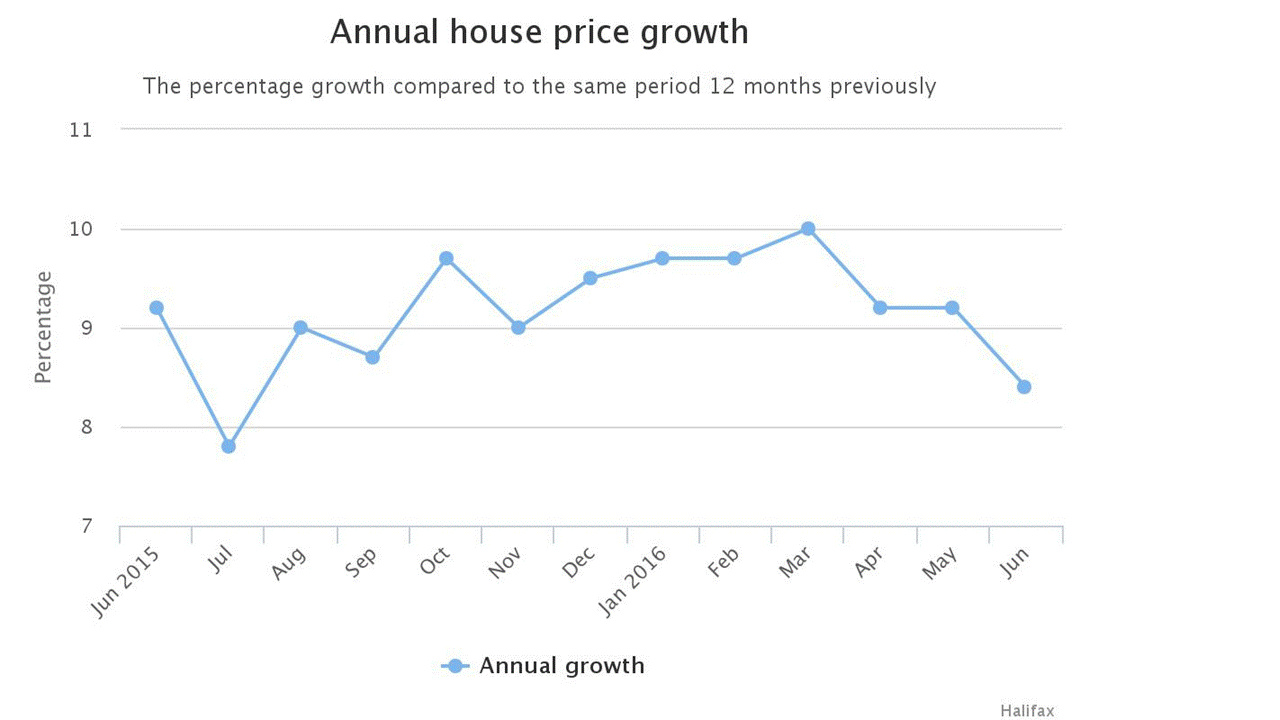 Halifax also reported that the ratio between average house prices rose to 5.7 times earnings in June, the highest level since October 2007.
Russell Quirk, chief executive of online agent eMoov, said: "Today's figures show, even in the wake of Brexit, that the UK housing market is fundamentally strong.
"With a continuing, acute shortage of new housing being built and a growing population even if immigration numbers are now curtailed, the demand versus supply imbalance and the prospect of even lower interest rates will underpin the market. Even if there are short-term confidence wobbles fuelled by a media hungry for bad news."