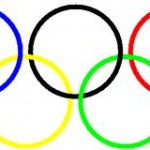 New research has revealed that the six Olympic boroughs for London 2012 have outperformed most other local authority areas in the host city in terms of house price growth.
According to residential property crowdfunding platform Property Partner, major financial investment has helped boost property prices by an average 64% over the last four years in the boroughs of Hackney, Newham, Barking and Dagenham, Greenwich, Tower Hamlets and Waltham Forest.
During the same period the average property price rose by a healthy 52.8% across the capital's 32 boroughs. Waltham Forest delivered a peak performance, winning gold for the strongest growth (76%) in average property price rises in London.
Former Mayor of London Boris Johnson identified the host boroughs as areas that would benefit from investment around the Queen Elizabeth Olympic Park in East London.
The average cost of a house today in the East London borough is £418,146 – up from £236,796 in 2012. Other notable risers include the boroughs of Hackney (66.9%) and Newham (62.6%), taking third and fourth position in the rankings respectively.
Non-Olympic borough Lewisham squeezed into second place, with average house prices accelerating by 67.9% in the four years, partly due to interest from homebuyers in Blackheath, Brockley and New Cross.
Dan Gandesha, CEO of Property Partner, said: "London 2012 was the catalyst for a flood of investment into the capital, much of which was injected into regenerating some of the capital's most disadvantaged boroughs.
"The economic legacy of the games – supporting new jobs and skills, encouraging trade, inward investment, tourism and improved transport links – has meant a corresponding rise in house prices in the six host boroughs. The economic, social and environmental gap between these boroughs and the rest of London is closing.
"Over the next few years, the capital will further benefit from significant infrastructure projects – particularly Crossrail where areas that were relatively inaccessible will suddenly be on London's doorstep. In turn, like the Olympic effect, house prices around Crossrail's 40 stations are continuing to see an upward trend despite post-Brexit uncertainty.
"The reality is, no one can say for sure what will happen just now. But the fundamentals of the capital's housing market are self-evident – demand far outstrips supply, which is further exacerbated by population growth and low borrowing costs."
Average property prices in the top 10 London growth boroughs since 2012 – the host boroughs are in bold:
Borough
Average house prices – July 2012 (£)

Average house price – May 2016

(£)

% change
Waltham Forest
236,796
418,146
76.6
Lewisham
243,277
408,599
67.9
Hackney
324,416
541,337
66.9
Newham
216,463
351,893
62.6
Haringey
343,104
554,998
61.8
Tower Hamlets
283,469
455,267
60.6
Barking & Dagenham
168,007
268,579
59.9
Croydon
222,293
354,898
59.7
Merton
323,413
516,088
59.6
Greenwich
241,183
379,746
57.5
Source: UK House Price Index