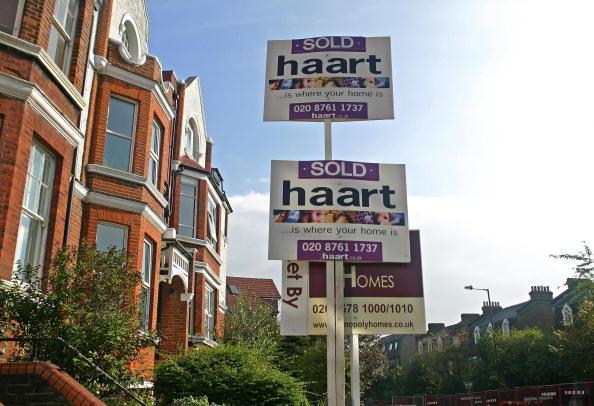 The popular image of baby boomers as selfishly obsessed with seeing their homes soar in value year in year out has been challenged by a new survey which suggests about six in ten of them would be relaxed about falling house prices if that meant the younger generation could get onto the property ladder.
A poll conducted for the National Housing Federation shows 62 per cent of homeowners aged over 55 would be prepared to accept either no growth or a 10 per cent fall in house prices over two years if it would help young people aged under 35 buy a home. That contrasts with 48 per cent of all homeowners who would be willing to accept no growth in house prices and 32 per cent who would accept a 10 per cent price drop to help those under 35 seeking to buy.
"Contrary to political opinion, the British public are no longer obsessed with perpetual house price growth. In fact, the overwhelming majority would now accept a less buoyant market if it made life easier for the next generation," said NHF chief executive David Orr. "That so many who stand to benefit would today pass up the opportunity to do so demonstrates the extent of public empathy and underlines the severity of the problem for the young."
According to estimates from the Office for National Statistics, 63 per cent of all housing wealth is owned by people aged 55 and over, up from 55 per cent six years earlier. And this is likely to increase as the rate of homeownership among those aged 25 to 34 declines due to rising prices. In 2004, 60 per cent of this age group were homeowners, but this has since fallen to just 37 per cent.
The poll, released ahead of the opening of the NHF's annual conference on Wednesday, also shows that 73 per cent of people think housing affordability has created a divide between the young and older generations. Increasing numbers of young people are being forced to tap up parents for ever larger sums of money for a deposit on their first home due to rising up-front costs such as a deposit.
Recent research from the insurer Legal & General suggested that parents will provide £5bn of financing for their offspring this year, funding a quarter of all UK mortgage transactions. Before the European Union referendum vote in June, analysis by the Treasury suggested Brexit could reduce average house prices by between 10 and 18 per cent by the middle of 2018 relative to their previous growth path.
But research suggests those aged over 55, despite having the lion's share of property wealth, were much more likely to vote to leave the EU than those younger. There has been little discernible impact on house prices from the Brexit vote so far.
The Nationwide house price index actually rose in August, and the much-watched leading indicator from the monthly survey of the Royal Institution of Chartered Surveyors (Rics) has also stabilised after a sharp drop in July immediately following the result