Buyer interest fuels house price rise as number of homes for sale falls
10-14-2016
Credit: PA
Isabelle Fraser

The number of homes coming on to the property market has slipped further as demand climbed in September after a slow summer selling season.

The residential market survey by the Royal Institution of Chartered Surveyors found that the number of new instructions to sell fell for the seventh consecutive month. Meanwhile, demand from buyers climbed for the first time since February, albeit modestly.

Rics' survey found that 8pc more respondents reported an increase than a decrease in the amount of new buyers, although there was a lot of variation across the country behind the headline number.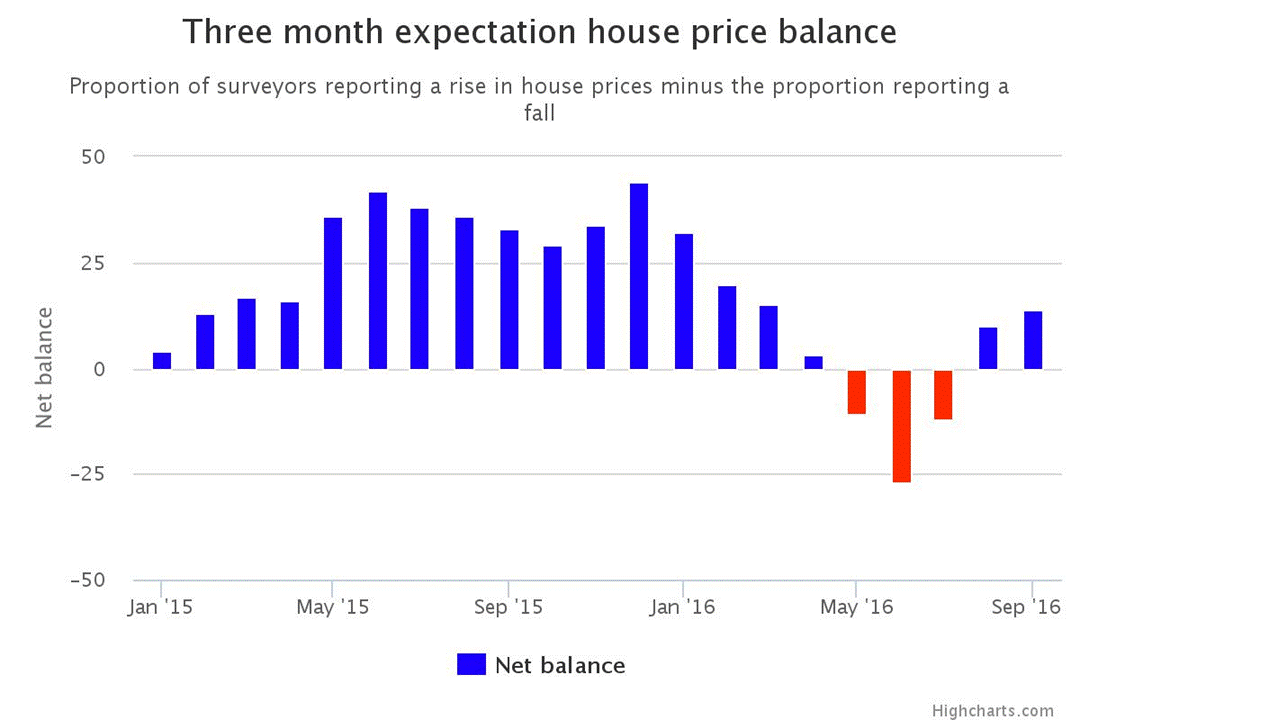 This cocktail of a continually falling number of homes for sale and increasing number of potential buyers is helping to underpin high house prices.

This falling number of sellers has been the case for the last two years, with the exception of a few months at the start of the year. The report also found that the lack of choice is putting off would-be purchasers.
This lack of supply is reflected in a perceived level of overpricing of properties: 60pc of respondents in the south-east of England in London are above fair value. In the rest of the country, the majority of respondents felt that homes had been fairly valued.

In the next three months, house prices across the country are expected to rise, with a net balance of 14pc more respondents forecasting they would rise.
However, that was not the case in London, where a majority of those surveyed said that prices there would fall, largely due to uncertainty following the referendum and the continuing impact of higher stamp duty levels.

It was a similar picture of the next 12 months: house prices are forecast to rise across England and Wales by 1.4pc, but they are expected to be flat in London.

Anecdotal evidence suggests that stamp duty is weighing particularly on higher priced markets. Anthony Webb of Trenchard Arlidge estate agents in Cobham, Surrey, said: "The market [for homes worth] over £1m is still quiet due to excessive stamp duty levels deterring buyers and influencing all price range activity."

Simon Rubinsohn, Rics' chief economist, said: "Central London remains something of an outlier with contributors telling us this is the one part of the market where there may be further give on prices in the near term. Elsewhere the price trend still seems on the up."