House price predictions for 2017
01-04-2017
From the section Business
Buyers of a four-bedroom family home in London need deep pockets - but perhaps not as cavernous as
Asking prices in the capital for these top-of-the-ladder properties fell by 8.7% over the past year, according to search site Rightmove. House prices grew much faster in eastern England and the West Midlands than in London, according to Zoopla.
London's annual house price growth for 2016 (3.7%) was below the UK average of 4.5% for the first time since 2008, the Nationwide Building Society says.
So has the London bubble burst? Are bargains to be had? Well, these things are relative.
One new development in Radstock Street in Battersea will see eight large apartments go on the market in February for £3.65m each.
For most people around the UK, that is an eye-watering price for a three-bedroom property. Yet, the developers say these homes will be attractive to downsizers - people aged in their 50s and 60s already owning a home in central London.
The idea of downsizing to a £3m-plus home might make those eyes water a little more, but Louisa Brodie, head of search at Banda Property, says these apartments are "realistically priced".
"They have car parking, a porter, and are brand new. Properties like this are rare to find, and areas like this have a unique selling point," she says. "London is still one of the most desirable places to live, anywhere."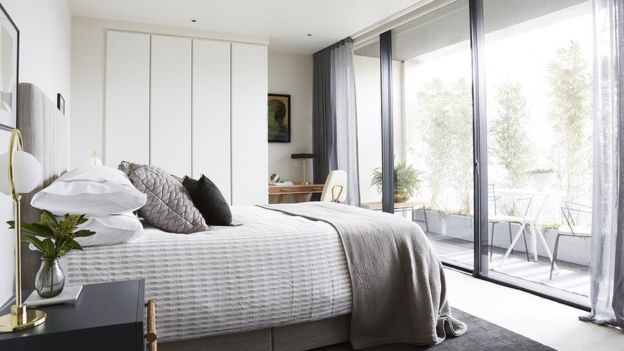 This is surely a sign that London property has been decoupled from the rest of the country for many years.
Despite the drop in activity in London, the average house price in the capital is still £474,000, more than double the typical price of £217,000 in the UK as a whole, according to the latest official figures from the Office for National Statistics (ONS).
The slowdown in central London is the result of the most significant change in the housing market in 2016 - a stamp duty surcharge on buy-to-let and second homes.
Since April, anyone buying a home that is not their main residence has had to pay a 3% stamp duty surcharge. This meant that, for second homes or buy-to-let properties, the rate for properties priced at more than £1.5m reaches 15%.
Stamp Duty Bands
Price band
Standard rate
Buy-to-Let/Second home
Up to £125,000
0%
3%
£125,001 to £250,000
2%
5%
£250,001 to £925,000
5%
8%
£925,001 to £1.5m
10%
13%
£1.5m+
12%
15%
Source: HMRC
The surcharge led to a burst of activity in March followed by a steep drop in transactions in April - a "hangover" that still persists, according to Simon Rubinsohn, chief economist at the Royal Institution of Chartered Surveyors (Rics).
In Scotland, the equivalent tax - the Land and Buildings Transaction Tax (LBTT) - was also up-rated.
Price changes
The new surcharge, alongside a rise in normal stamp duty costs for £1m-plus homes since 2014, had a bigger impact on the market than the Brexit vote in June, according to experts.
Ray Boulger, of John Charcol mortgage brokers, says it led to many at the expensive end of the market choosing to extend their homes rather than move. This made it more difficult to create chains lower down the market.
Ed Stansfield, chief property economist at Capital Economics, says the housing market recovered "remarkably quickly" after cooling immediately after the UK's vote to leave the EU.
He says a "degree of nerves" surrounding the economy and potential buyers' caution over stretching too far financially had kept a lid on house prices.