UK housing supplies shrink, while prices put pressure on housebuilders
04-14-2017
Oliver Haill Sharecast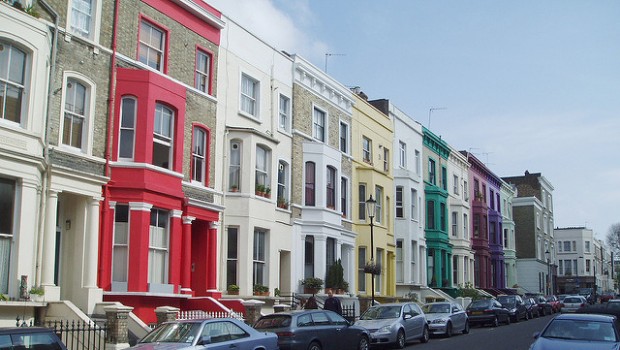 UK housing supply shortages continued to worsen in March, according to a report from the surveying industry on Thursday, which also found London's property slowdown dragged on house prices.
New buyer enquiries and sales remained depressed and stocks of houses coming onto the market extended their record low, the Royal Institution for Chartered Surveyors found.
The RICS headline measure of housing price growth retreated to a balance of 22% more respondents in its survey seeing price increases than decreases in March, down from the balance of 24% that had stood for the previous two months.
Although prices in central London fell -- to the capital's worst balance since 2009 of -49% -- the rest of the UK has strengthened slightly since December, with prices across the North West have been on a firm upward march.
With new sales instructions with estate agents continuing to fall "noticeably" into negative territory in March, RICS survey found, and stock levels on agency books fell to new record lows, with branches on average holding only 43 unsold properties.
Demand was static too, with the new buyer enquiries balance falling to zero in March from +3 in February.
"What's more, respondents expect only a modest improvement as the year wears on, with twelve month sales projections being trimmed," RICS said.
Looking a year ahead, surveyors' projections were also being pared back, with the balance tumbling to +24% from +37% in February and expectations for year ahead sales growth were trimmed in two thirds of regions in the survey.
As the sales market remains, the lettings market has seen continued increase in tenant demand, as 11% more surveyors noted an increase rather than a fall on a non seasonally adjusted basis.
Falling real wages, negligible employment growth and uncertainty about the economic outlook have all taken a toll of house purchase demand, said economist Sam Tombs at Pantheon Macroeconomics.
He said that falling prices in London tended to represent the prime market, rather than the capital as a whole.
"Overseas demand has softened in response to uncertainty over future settlement rights and the potential for a further depreciation of the pound, while the market has been flooded recently with a large number of new, high-end flats."
The report made grim reading, said housing analyst Robin Hardy at broker Shore Capital, especially for housebuilding companies, as he previous predictions of house price inflation of 2% for 2017 "could be closer to zero by the end of 2017 and could easily show a passing rate of less than zero in some months later in the year".
If house prices are likely to rise by less than 2%, Hardy said this is a major issue for house builders.
"They require this rate of selling price growth in order to recover high and rising build cost inflation – that is getting tougher already and will become tougher still if the government finally gets its act together and begins to increase housing output.
"The house builders' share prices are running as if there are no problems ahead and simply take the view that the new homes market has 'shrugged off Brexit'. We don't yet know if that is true plus there are a host of other risks forming that could threaten sector profitability, even if they market does not goes into reverse but only slows."