Invest in Areas with Positive Change
12-02-2017
PropertyInvesting.net team


Invest in Positive Change: Property investors should always be investing in areas that are undergoing positive change. This can be estimated or measured by looking at a number of different criteria: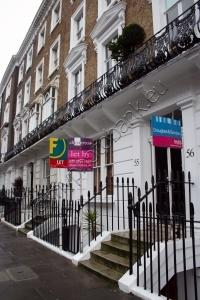 • Improving education standards – that will drive an influx of higher paid people living in the area
• Decreasing crime levels - that will drive an influx of higher paid people living in the area
• Improving sports – the higher paid people tend to be very sporty and want to live in amongst high achieving-competitive sporty people
• Influx of large businesses and new offices – that drive an influx of high paid workers
• Major new projects being built – like shops, new stations, communications links etc
• Major inward investment from either big business or public sector projects
• Increasing population – particularly of these are projected to be more wealthy workers
• Lowering unemployment
• Regeneration projects or new facilities – like art galleries, cinemas, shops-restaurants-cafes etc

Young Rich Well Educated: The places to particularly keep in eye on are those where rich young international people come to settle and start new businesses, or join existing business services industries such as banking-finance, media, high-tech/IT.  The so call hipsters – those people that are young, trendy and fairly wealthy now, but will be the super-rich people of the future.

Yuppies Now Hipsters: Years ago, these types settled in places like Clapham, Chel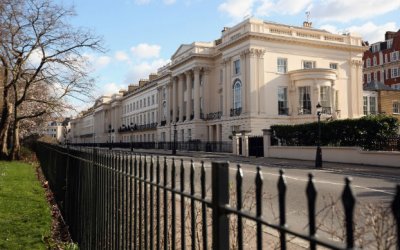 sea, Putney and Little Venice – the so called 1980s "Yuppies". The current stock of 2017 "Hipsters" live in places like Hackney, Shoreditch, Whitechapel, Peckham and even New Cross, Bow possibly Stratford – definitely Clerkenwell. These are the places where property prices are likely to rise faster than the London average and well ahead of the UK average in the next 10-20 years.

Follow The Education: Property investors need to be very disciplines and "follow the education" – which then translates into wealth. There is no point investing in places like Redcar or Barrow-in-Furness – where crime levels are high and education attainment low – with no positive driver for improvement. Instead, you need to cluster around networks of very well educated people from all corners of the earth – in places like Hackney, Shoreditch and Whitechapel. These central London areas will see low building levels and rising demand as these hipsters start families and they wont want to move out "to the sticks".

Follow The Sport: For a more British area – very popular with the top 1% educated people in Britain – partly because of the good sporting facilities (rowing, running, cycling, rugby, tennis, badminton, hurling etc) and partly because of the excellent public schools in the area – plus close proximit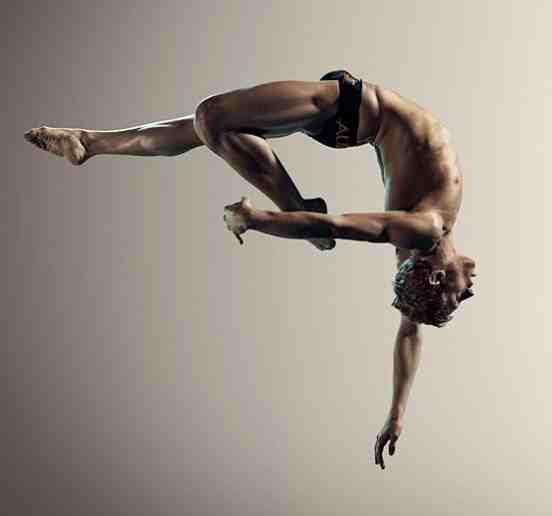 y to the best universities in the UK – is places like Putney, Fulham, Battersea, Barnes, Twickenham, Chiswick – along the river. Also handy for all the posh British summer festivals like Henley, the Boat Race, Twickenham rugby, Wimbledon and Queens Club tennis, Richmond park events etc. If you look at a map of SW London – over half is parkland. The other half is mainly the gardens of terraced, semi or detached houses. It really is very leafy and good for walking, running and cycling – this is one reason why the richest British citizens seem to cluster there – and the French/Germans like it also.   What we do not want to do is judge people – sport, education etc – its just that a property investor needs to be very clear in his/her mind that they are targeting a certain market – and you need to be in an improving market, not one that is getting worse. 

Socio-Economics: We believe there is a strong socio-economic correlation between outstanding education, high sporting achievement and fast rising house prices – sport, education and house prices seem to go together – its probably the competitive element in the equation. These people want to live in large houses from an early age – are competitive work and sport – high achievers and they big up the best houses which are in short supply in the leafy neighbourhoods close to the best schools – then the cycle continues.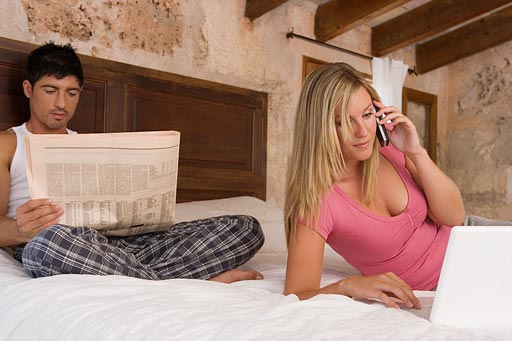 Don't Be A Snob or Inverted Snob: Another very important comment – if you are a property investor – you should never be arrogant or snobbish and you should also not be an inverted snob – this is equally bad. When we say target the best areas – we do this only because we think this is where the money flows into property – and price go up on a different gradient over the years. Nothing will ever may Chelsea, Kensington or Marylebone or Knightsbridge untrendy places to live. But if you are looking for fast positive change, then Paddington, Shoreditch, Acton and Forest Gate are probably better places to invest.  
  
Slough: On the other end of the spectrum – there are very dreary places like Slough – and you might think we would be negative about Slough. But no – its also a super place to invest for the following reasons:
• Very close to some super public schools – Eton is one of them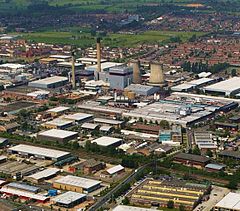 • Very close to Winsor
• Shortly to get Crossrail opening that should cut the journey time to the City of London by 30 mins
• Low cost of property – and a regenerating town
• Close to the M4 – good communications to Reading and London
• Close to Heathrow – good communication to other countries

Transformation: In the next 10-20 years – Slough will probably transform into a place that feels more like Reading – but being closer in to central London. Don't turn your nose up at Slough – it's also a first time buyers "hotspot" with lots of young people moving in – so good for the future as well.
If you go just north of Slough, you are into lovely rolling countryside – into the Chilterns and hills south of Oxford. Okay, its got lots of ugly commercial estates made famous by "The Office" series, but the new Crossrail will help transform the town.

Inflation All The Way: Looking further forwards, as inflation kicks in further as Sterling declines against the Euro and Dollar, the rich people with assets will benefit and the poorer people without assets will likely bet poorer. The process has been continuing throughout history. Governments will continue to try and extract as much tax as possible from asset price inflation to pay for social welfare and the public sector – but ultimately the more wealthy are able to raise money (debt) to finance assets (property) to then build wealth to protect against inflation – part of this being extracted in tax by stamp duty, capital gains tax and income tax.

Avoid Deprived Low Growth Areas: If you are property investor –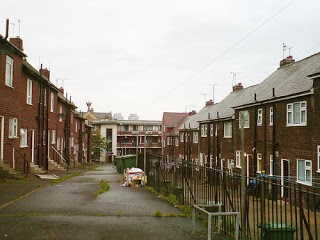 if you buy into deprived areas with low wages – you will be on the slow track to gaining wealth. If you follow the highly educated people that get the best jobs and will be wanting to buy property in that vicinity – then you will be following the asset price increase – wealth and will probably end up making serious money. What we are saying is – its best to focus on the better off but rapidly changing and improving areas, which tend to be in southern England and London. However that are good place like the more leafy parts of Leeds, Manchester, Harrogate, York, Chester, The Wirral and Hexham in the north that will see prices rising on a steeper trend than places like Barrow-in-Furness, Middlesbrough, Barmouth, Stoke and Stranraer that have aging populations, low population growth and declining industries with little service sector employment and many public sector jobs many of which are likely to disappear. The quality and reliability of tenants will also be problematical – the risk that streets become derelict far higher than average.
A we mentioned in our last Newsletter, see below the average UK house prices in the last 7
0 years:
1947 £850
1957 £1500
1967 £4000
1977 £15000
1987 £45000
1997 £110000
2007 £220000
2017 £285000

Renting is Risky – Buying is Lower Risk Than Renting: The property is still worth one property (in bricks and mortar) but the value in the fiat currency called the pound (not real money) has gone ballistic – and we can't see much reason why this inflationary trend will not continue because the UK government only survives because they print currency and devalue the debt they have borrowed. If anything, the inflationary trend could increase because of a fairly fast-growing population, low unemployment and lack of building and land for building. If you sit back and continue renting, you give your rent to a Landlord – and meanwhile they are playing the inflation game – using the rent to pay the mortgage thence the debt is reduced as inflation continues and at the end of the game – say 25 years, the debit will have gone down to around a third of its original value in inflation adjusted terms. Renters thing they play a low risk game, but actually its very risky because they are not able to protect against inflation – as the Bank of England continues to print currency and this drives up asset prices.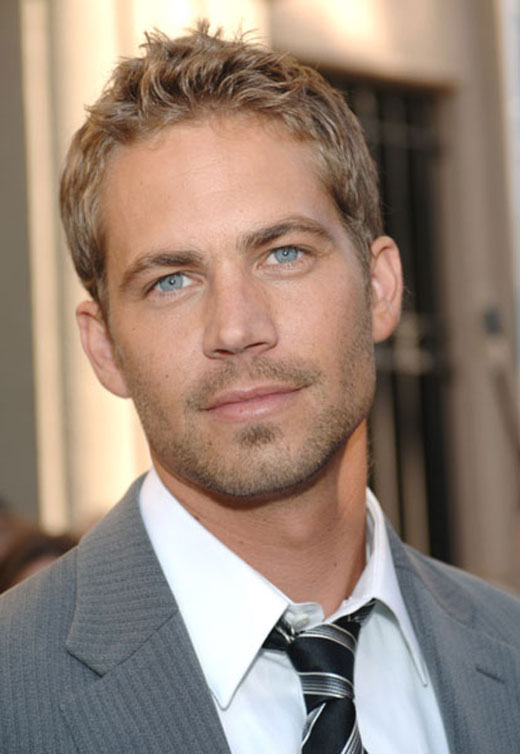 For any disillusioned young potential first time buyers in London, you should consider buying a studio or 1 bedroom flat in Abbey Wood, just about the cheapest place near central London. Crossrail will open in a year and prices will shoot up. It might be difficult to get to now, but soon it will open-up nicely. Anywhere close to a Crossrail station will see big positive change in the next few years – this process has of course already started, but it's amazing how slow the average person is – getting going – and its only when the station actually opens do you see the flood of people arriving at the estate agents!  Forest Gate and Shenfield are also good options. 
 
We hope this Special Report has given you some interesting insights and thoughts. If you have any comments, please contact us on
enquiries@propertyinvesting.net