In some parts of the country the property market is among the fastest growing in the world, with valuations almost as high as they were during the "Celtic Tiger".
But what some see as a boom, others view as a crisis - with many simply unable to get on the property ladder.
The statistics are certainly sobering.
Nationally house prices have risen by nearly 72% from their low point five years ago.
In Dublin they have gone up a staggering 88%, that's on average by £130,000.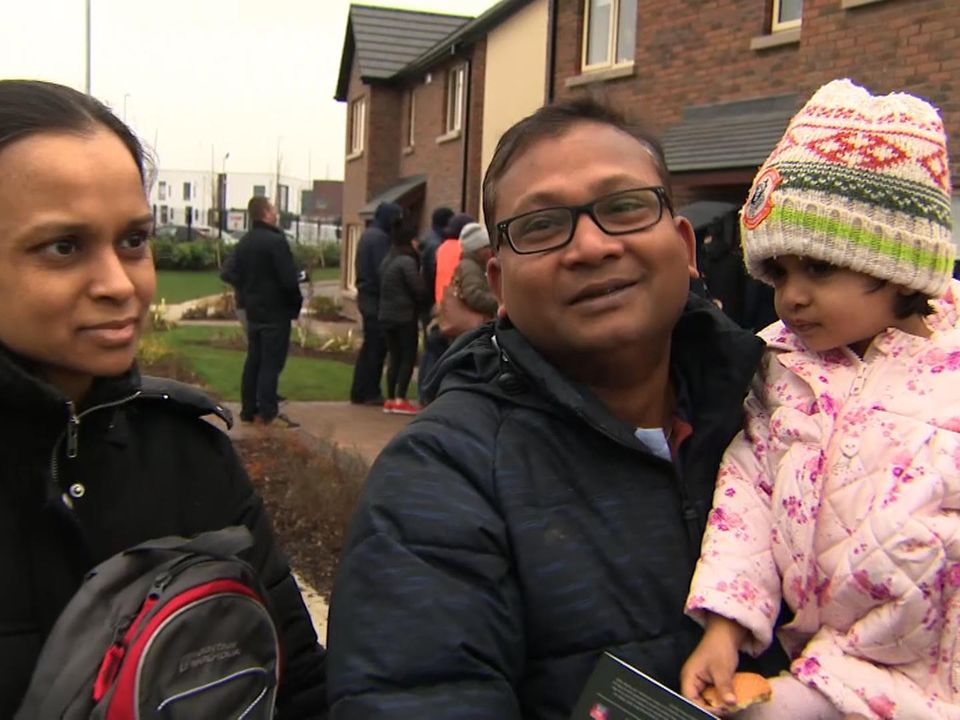 The increase has placed incredible demand on buyers, many desperate to get a home before they become unaffordable.
Among them Sivakumar Ramachandran who queued with dozens of others for a week to a claim a new build house at the Beechwood estate on the outskirts of Dublin.
"We've been waiting since Monday morning, I came out at 07.30 to try and secure a house" he told Sky News.
"Getting a new home, in the right place, the way you dream about your house all matters."
But some house hunters weren't so lucky like Paul Travers, from Dublin.
"It's frustrating that the government refuse point blank to fix the problem and build more houses," he said.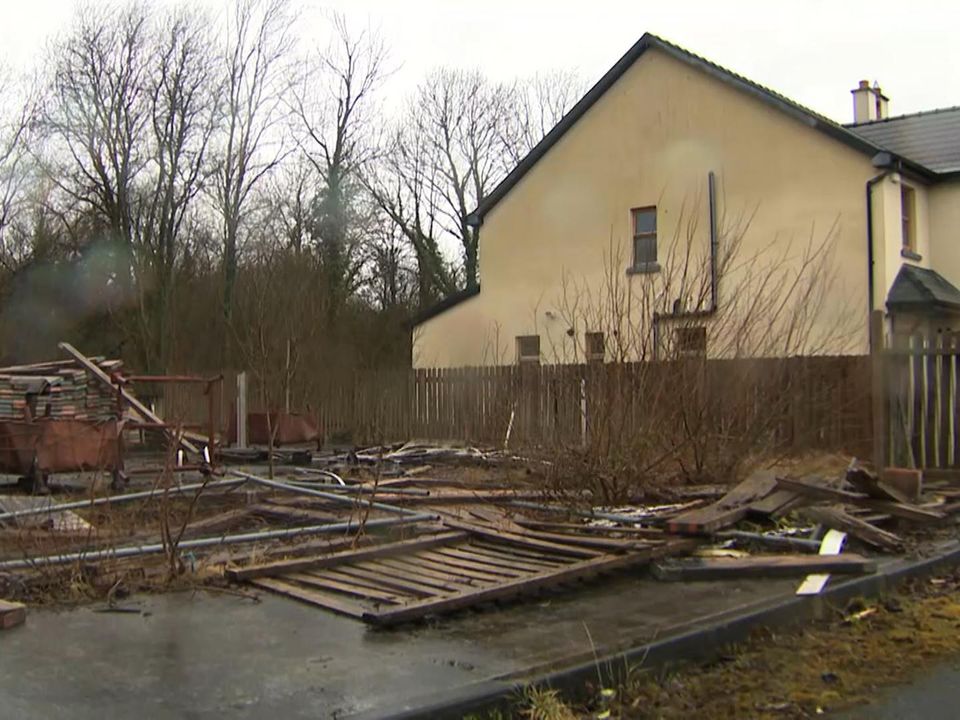 "Ten years ago, three years ago we would be in this situation, where we are 10% off the height of the boom.
"It's frustrating we vote these people in and they won't do anything to help the people."
The government claims it is working to deal with the problems from the boom.
Housing minister Eoghan Murphy said solutions need to be found for every person trying to access the housing market.
But the housing boom is an unequal one and the picture couldn't be much different elsewhere in Ireland.
Abandoned, disused and forgotten, hundreds of so called "ghost estates" still blight rural towns and villages.
Started as the country's house prices reached a record high a decade ago, when the economy collapsed, the building suddenly stopped.
Many of the unsold homes are in the west and midlands of Ireland which have not seen the same level of economy recovery as Dublin or along the east coast.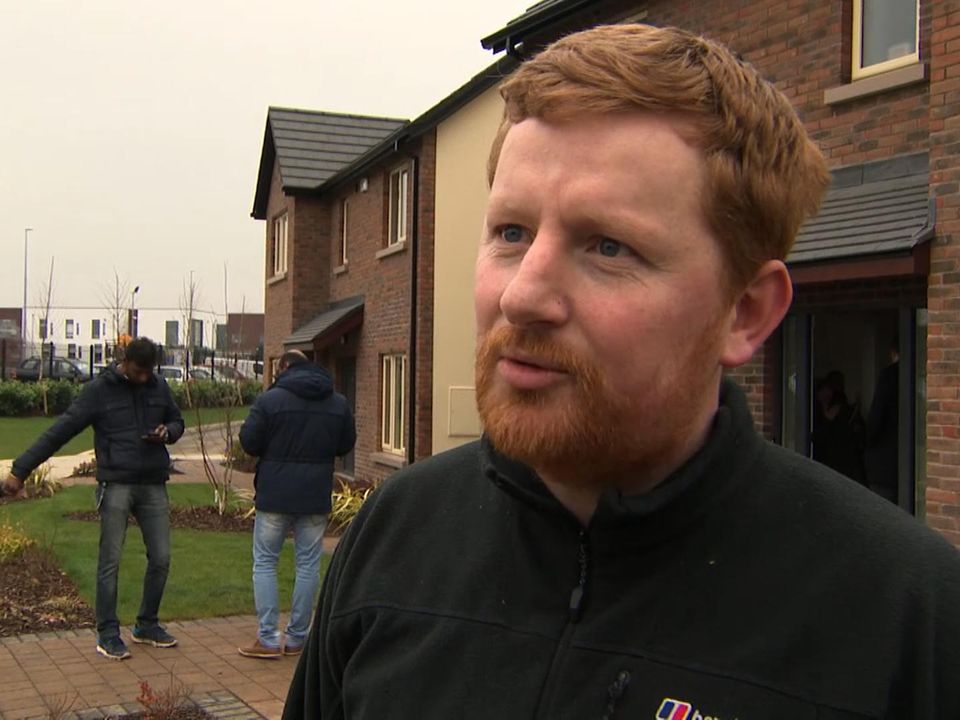 In Roscommon, prices are up around 25% but the average cost of a house stands at only £117,000.
However Ronan Lyons, an assistant professor of economics at Trinity College Dublin, while dispelling suggestions that Ireland could see another housing crash, did suggest the country could be facing a crisis.
"In many ways prices increasing at the moment in Ireland is both a boom and a crisis.
"It's a boom because the demand is there, population is going up, the economy is growing strongly, employment has fallen.
"Those are all good things but they are translated into more housing demand.
"And if you don't get the housing supply, you manage to turn the boom into a crisis."
But further growth is predicted with prices expected to rise 10% nationally this year.
Housing or the lack of it, is dominating the domestic demand in Ireland.
But it is also a symptom of deeper problems facing an unequal country.
For its capital Dublin and elsewhere, the economy bounce-back has been incredible and its past economic collapse feels like a long time ago.
But elsewhere that past still seems inescapable.