Surging Prices, Rates Test Demand in U.S. Housing Market
05-22-2018
Surging Prices, Rates Test Demand in U.S. Housing Market

By Vince Golle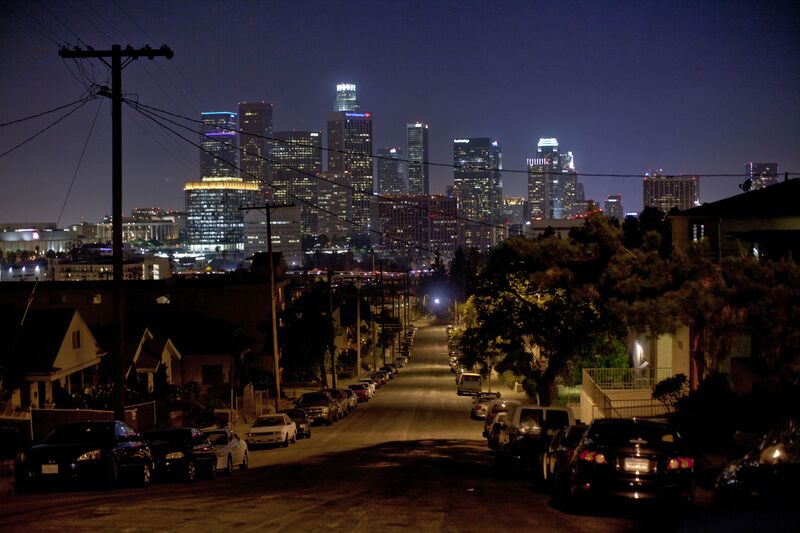 A general view of Los Angeles is seen from Chinatown in Los Angeles Photographer: Konrad Fiedler/Bloomberg

Fear of missing out may persuade Americans with an eye on buying a home to hurry their decision before it gets more expensive. But while demand shows few signs of teetering, jumps in both property values and borrowing costs will test the marketís durability.

Home sales are now hovering near expansion highs, though momentum has been kept in check by lean inventory thatís fueling an acceleration in prices. Thatís the conundrum for the nationís housing industry and its customers.

The following charts, derived from the University of Michiganís consumer sentiment survey and other figures, help explain how Americansí views of the real estate market are evolving and how they compare to previous cycles:

1. Good Time to Sell, But...
n early May, 39 percent of respondents in the Michigan survey said selling conditions were optimal because of favorable prices. That marked the highest share in records to late 1992. But will that be enough to encourage homeowners to list their properties and help alleviate the supply crunch plaguing the market?

While the share exceeded 30 percent in mid-2005 and eventually led to increased listings -- the peak of the house-flipping cycle -- the current run-up in ďgoodĒ selling conditions based on price has done nothing to spur a pickup in inventory.
New listings of previously owned houses were higher in March than a year earlier, but the homes ďare being gobbled up quickly,Ē National Association of Realtors chief economist Lawrence Yun said last month.


2. Emerging Anxiety

The latest Michigan survey also details homebuying conditions, and here the data highlight some interesting developments. Sixteen percent of respondents, the most since 1980, said purchase conditions are good because they donít see home prices coming down. While that indicates some Americans may not give second thoughts to paying up for a home, a greater share -- 21 percent -- said buying conditions were bad because asking prices were too high.
Until May 2017, the differences between the two views of buying conditions were fairly minor. The gap has now widened in favor of those who say theyíre getting worse. Nonetheless, the results are nowhere near as stark as they were prior to the housing collapse at the end of the previous expansion. At that time, there was a huge spike in the percentage of respondents who said it was a bad time to buy because of high prices.

3. Buildersí Perspectives

Sustained demand continues to keep Americaís homebuilders excited about the marketís prospects, according to the National Association of Home Builders. Since the start of 2017, the groupís gauge of future demand has been elevated, currently near the highest level since mid-2005. Thatís the good news.
The glass-half-empty view is the index also appears to be consolidating, holding within a seven-point range for 18 months. Whatís more, in previous instances in which builder sentiment was this robust, new home sales were stronger than they are now.
4. The Other Headwind

Since the end of last year, borrowing costs have ripped higher. The nationwide average 30-year mortgage rate is at a seven-year high of 4.61 percent, according to the latest Freddie Mac data, up from last yearís low of 3.78 percent in September. The result: A dent in housing affordability that makes it even more problematic for first-time buyers to realize the American dream.