House prices: The areas where homes never cost £1m or more
06-27-2018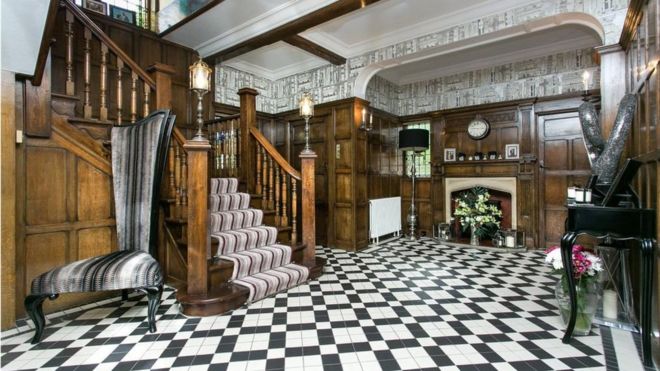 Tens of thousands of £1m-plus homes have been sold in the last 10 years - but in 16 areas of England and Wales no property topped the £1m mark.
While one-bedroom flats can sell for millions in London, the most luxurious properties in areas from Gateshead to Gloucester cost less than £1m.
A delve into Land Registry data by the BBC in May revealed that sales of £1m-plus homes hit a new high last year.
Fresh research shows where property has not collected a seven-figure sum.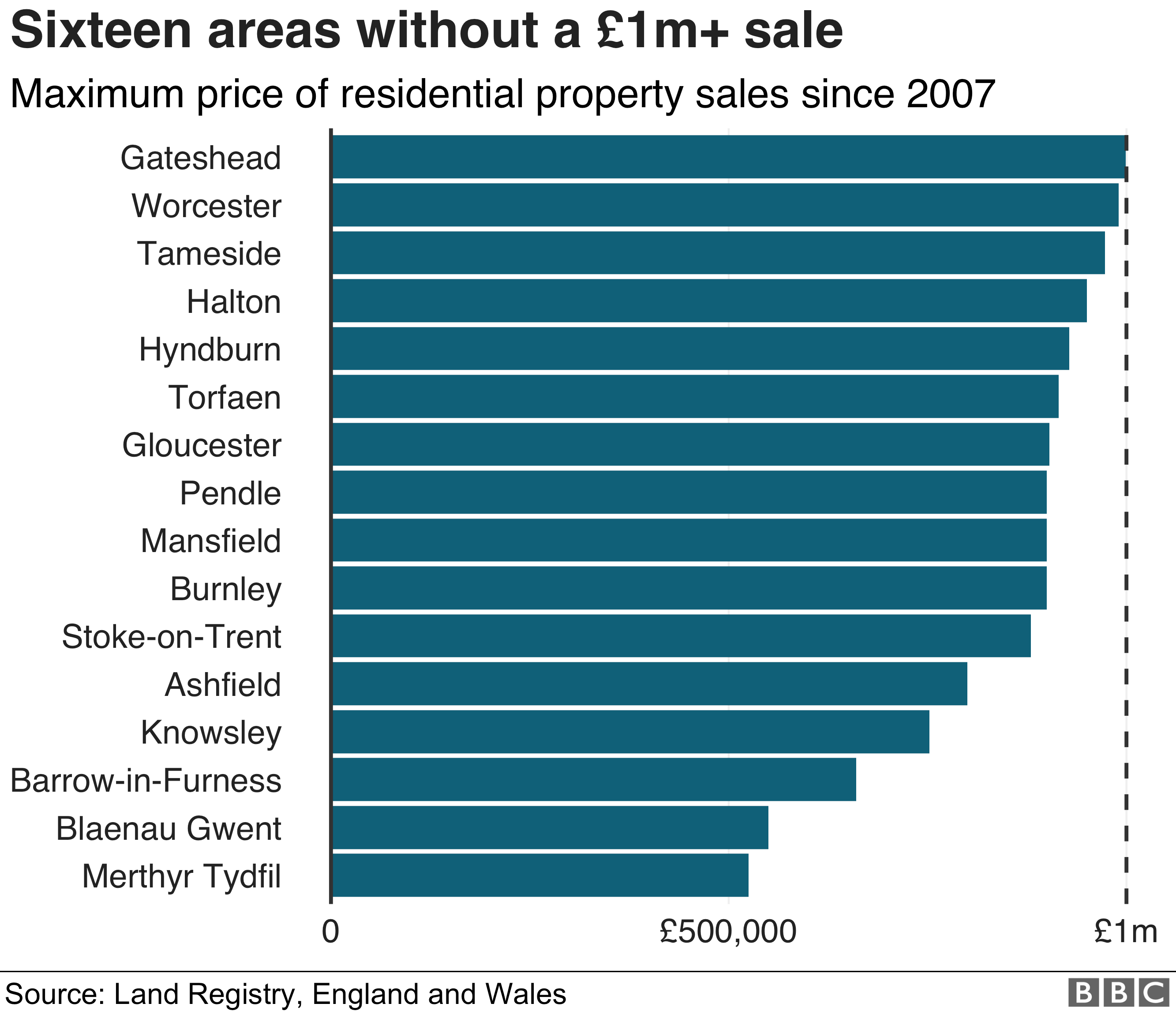 'We have people retiring to here'
Stoke-on-Trent is famously a capital of ceramics but it is not the pottery, but the property, that is attracting some people here.
In the window of estate agent Reeds Rains are a series of homes listed at between £80,000 and £120,000.
Inside manager Martin Critchlow says that the relatively low prices attract investors, first-time buyers, and pensioners.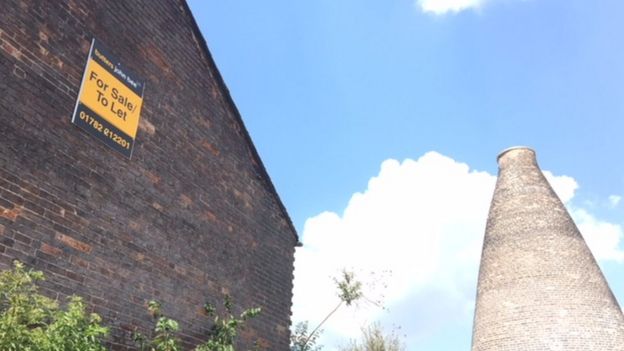 "We have people retiring to here from places like Kent, because they can get more for their money," he says.
Buy-to-let investors, who typically make up about half of his clientele, are attracted by the relatively lack of boom and bust in the local market, alongside steady demand from tenants, he says.
"They are not going to find a goldmine, but they know the bottom is not going to fall out of the market," he says.

First-time buyers can also buy properties that their counterparts in some other parts of the country can only dream about.
He tells of one recent example, when a buyer bought his first home - a three-bedroom detached with a garage - for £160,000.
Other £1m-free zones
The 16 areas where transactions have never exceeded £1m since the start of 2007 are clustered primarily in the North West of England (seven), with three in Wales.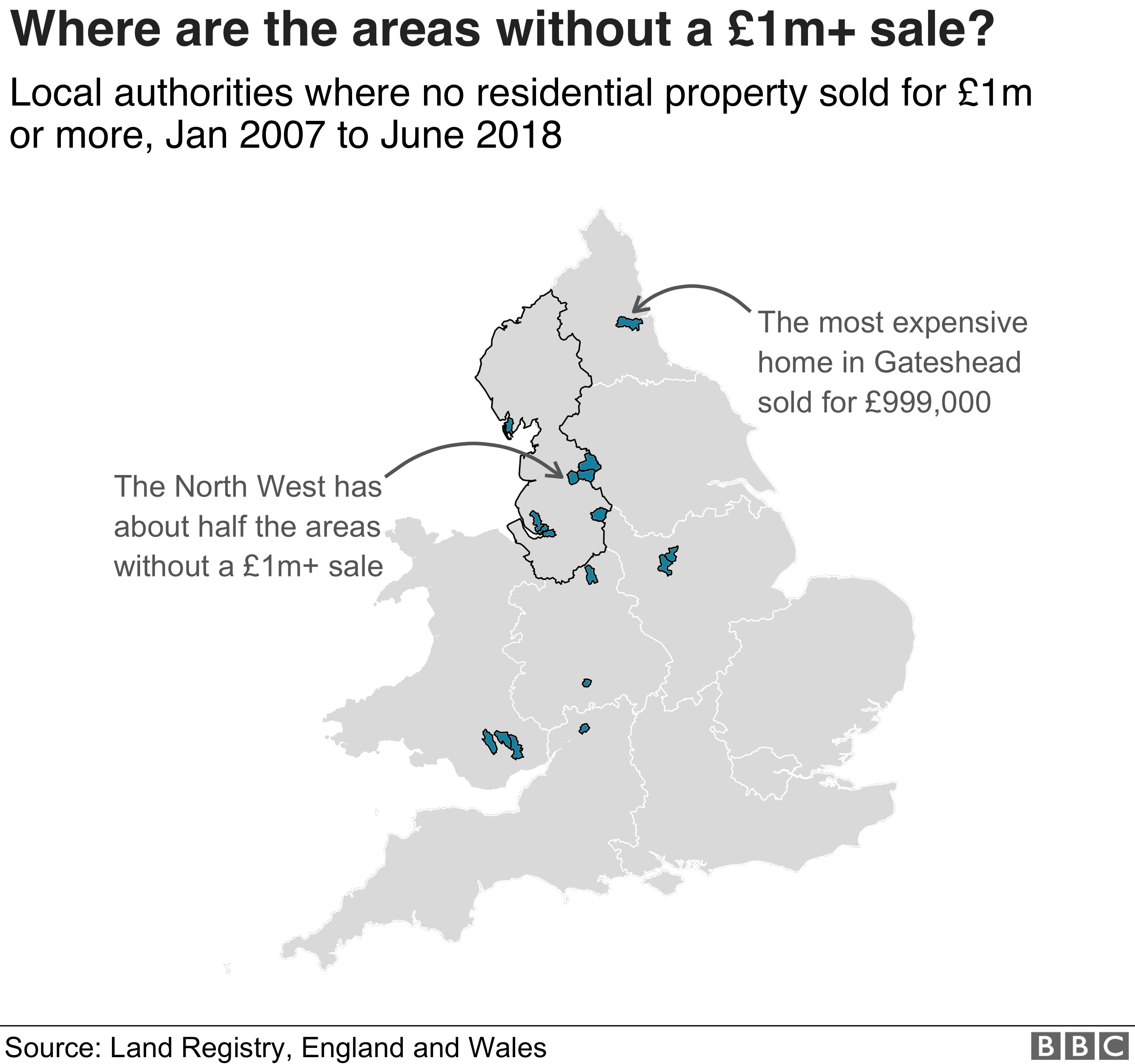 These areas are not seeing top-end house prices, yet there is no absence of luxury among the properties currently for sale at less than £1m.
For example, there is a five-bedroom detached home complete with games room, sauna, gym and wine cellar on the market for £950,000 in Worcester.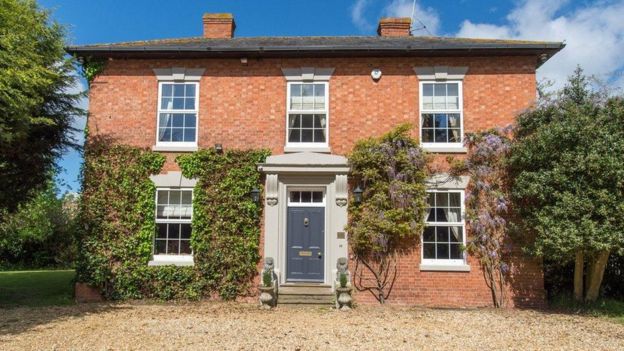 In Pendle, a gated five-bedroom home built in 1890 is for sale at an asking price of £875,000. Some of the original features remain, such as the servants' bells and oak panelling.
While in Hyndburn, the owners are asking for slightly less for a 19th century four-bedroom farmhouse with 15 acres of land which houses 10 stables for horses.
Record rise
Previous research showed that, during the past decade, most £1m-plus properties were sold in London, but sales have doubled in the East of England - the biggest increase of any region in England and Wales. University cities such as Cambridge and Bristol saw £1m-plus sales surge.
A total of 125,898 property sales have been completed in England and Wales for £1m or more since the start of 2007, the latest available transaction data from the Land Registry shows.
The local authority with the most sales during that period was Westminster in London, with 12,917.