Who wants to be a buy-to-let landlord?
08-26-2018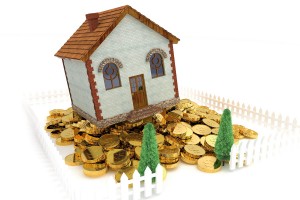 by Kate Saines in Buy-to-let
One in ten UK adults are interested in becoming landlords and taking out a buy-to-let mortgage in 2018, according to a survey by Sainsbury's Bank.
A change in income was the main reason people were considering taking their first foray into the world of buy-to-let investment, the research found.

But nearly a third of those considering becoming landlords said they were 'encouraged' by current opportunities in the buy-to-let market.

Meanwhile a quarter admitted they were going down this route because they had received an inheritance or had become "accidental landlords".

The findings have been unveiled as Sainsbury's Bank Mortgages announced it was extending its mortgage range with the launch of new buy-to-let products which included support to accidental landlords. All the new products were available to customers via brokers.

David Buxton, head of banking at Sainsbury's Bank, said: "With demand for rental properties showing no signs of slowing down, we're delighted to be able to help landlords by offering competitive mortgages and advice to help them best manage their investments."

New build interest

Sainsbury's survey also discovered over half of potential landlords had considered buying a house and 46% had been looking at buying new builds prior to this year.

Meanwhile, 46% were considering getting into buy-to-let by letting out a flat with 44% considering going down the new build route.

Sainsbury's said with almost one in ten UK adults showing an interest in taking out a buy-to-let mortgage in 2018, it meant that across the UK 4.8 million people potentially could become landlords this year.

The new products are designed for those looking to purchase or remortgage, with lending being made available to individuals who hold a maximum portfolio of three buy-to-let mortgaged properties. This, said Sainsbury's Bank, illustrated the importance it places in smaller investors.

The various products are available across two and five-year fixed terms. Lending is available up to £1m with a 60% loan-to-value (LTV), and £500k up to 75% LTV.