© PA Charles Malcolm and his partner Jessica Dawson were desperate to buy a house near their parents in Cove Bay, Aberdeen.
The young couple had tried to scrape together a deposit by cutting back on luxuries and had borrowed money from Jessica's family.
In the end, it was the Government's flagship Help To Buy scheme that gave them the financial boost they needed to secure a £205,000 two-bedroom, new-build flat two miles from the town centre.
But just three years later, the young couple — who now have an 18-month-old son, Hudson — are effectively trapped.
© Provided by Associated Newspapers Limited Desperate to move: Young parents Jessica Dawson and Charles Malcolm with their baby son, Hudson, 18 months With baby toys and clothes filling every room of the flat, Charles, 25, and Jessica, 23, are desperate to move to a bigger family home.
But when they had their property valued at the end of last year, they were told it is worth only £175,000 — £30,000 less than they had paid.
It means that if they sell their house, they will lose the £10,000 deposit they saved so hard for and have to find a further £8,000 to repay their mortgage lender.
Charles and Jessica now fear it could be years before they can afford to move to a larger property.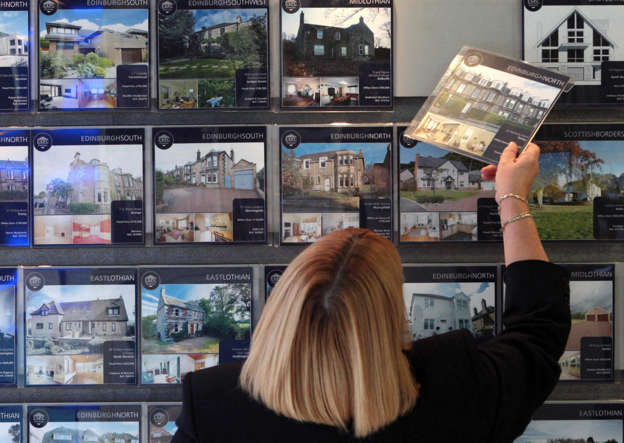 Last week, Money Mail revealed how experts have raised serious concerns that property developers are inflating the price of new-build homes sold through Help To Buy.
Three separate industry insiders have told Money Mail that these new properties are being overpriced by as much as 15 per cent.
The experts say firms are trying to cash in because they know that buyers who use Help To Buy can afford to purchase more expensive homes than they could without the scheme.
The warnings come as the Government prepares to launch a review of Help To Buy, which could see it extended beyond the original planned end date in 2021.
It is thought that ministers may also restrict the offer to first-time buyers or lower earners amid concerns that it is mainly wealthier households using the scheme to buy more expensive properties.
Under Help To Buy, which was launched in 2013, homebuyers can get an extra 20 per cent loan from the Government — or 40 per cent if they are buying in London.
This is on top of a mortgage obtained from a bank or building society and means they need to find only a 5 per cent deposit.
In Charles and Jessica's case, they couldn't have afforded the £205,000 apartment without this help.
Through Help To Buy, they got a £41,000 loan from the Government, which — together with their £10,250 deposit — meant they could get a £153,750 mortgage to cover the rest.
The idea was that they would stay in the flat for a few years while saving for a larger deposit. Then, when they sold the property, they could use this, plus any profit they had made through rising house prices, to afford a new home.
But since they bought their flat in September 2015, its market value has fallen by 15 pc to £175,000.
© Provided by Associated Newspapers Limited The warnings come as the Government prepares to launch a review of Help To Buy, which could see it extended beyond the original planned end date in 2021 By comparison, other flats in the same area of Aberdeen have increased by an average of 1.2 per cent over the past five years, according to the online estate agent Zoopla.
If Charles and Jessica sell their flat for just £175,000, they would have to repay the Government £35,000.
They would not have to pay back the full £41,000 because the loan is a percentage of the property value.
After repaying £35,000, this would leave the couple with just £140,000. However, although they have paid off some of their mortgage, the remaining balance would still be £148,000.
This means that if they sell, they will have to find £8,000 to cover the shortfall — money they simply don't have.
They will also have lost their original £10,000 deposit.
Related: Property nightmares every homeowner fears (Lovemoney)
Charles, who works as a co-ordinator for a North Sea drilling firm, says: 'We knew the flat was quite pricey when we bought it, compared with other homes nearby, but we assumed that was because it was a brand-new property. Help To Buy was our only option and so we just went for it.
'Now we really need more space for our growing family, but we don't have the money to pay back our mortgage lender.'
He adds: 'We are still paying Jessica's family back for the money we borrowed to put towards our deposit.'
Paula Higgins, the chief executive of consumer group HomeOwners Alliance, says first-time buyers need to do their research when they're looking to buy a property to avoid falling foul of overpriced properties and developers' hidden tricks to get you to purchase their homes.
She says: 'First-time buyers need to go into the scheme with their eyes open and question whether the price makes sense — and negotiate with the developer or walk away if the price seems too high.
Help To Buy can be a great way for first-time buyers to get on the housing ladder, but just because a new-build home carries the Help To Buy badge, it doesn't mean its quality or value is guaranteed.'
A spokesman for property development firm Scotia Homes, which sold the couple the flat, says: 'The economy in the north-east of Scotland has a focus on the oil and gas sector, which for the past few years has been particularly challenging.
'The resulting impact on property has been significant, with house prices having fallen by up to 20 per cent.
'This fall, from a peak in 2014 through to its trough in 2017, has been across all price categories and has affected both second-hand and new-build properties alike.'