Renovations - Good Practice
10-22-2018
PropertyInvesting.net team

More objective guidance and insights for property investors. Our aim is to help you improve your investment returns, flag key risk areas and stimulate strategic thought so you can position your portfolio to maximize gain. This Newsletter cover one key topic:
Renovations and Making Healthy Returns as a Landlord
We are going to describe some hopefully helpful tips in the renovation of properties either flats and/or Homes of Multiple Occupancy (HMOs).
Lower Spending Power of Young People: As a back-drop to the advice, the UK population continued to expand at a healthy pace – around 500,000 a year. Half of this increase is from a higher fertility rate in the last 15 years – primarily because overseas migrants tend to have larger families. The other 250,000 is from net inward migration – more or less equally split between EU citizens and other overseas nationals – along with British people returning to the UK from overseas. But the key thing is that not enough homes are being built. UK homes are getting smaller. Young people have less spending power now than they did 20 years ago – primarily because of huge student debts and high financing rates on that debt of ~6% per annum, meaning most young people cant afford to buy a property, particularly in southern England or in areas with low salaries and elevated house prices. Furthermore, people are living longer, pensions are being cut, inflation is raging and more elderly people need cheap r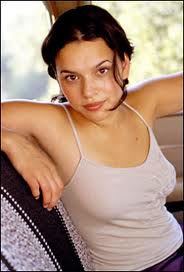 ental accommodation and cant afford large properties. There is also far more divorce and broken families this decade compared to say 25 years ago – splitting families into smaller households. This is a back-drop to the description for the best type of renovations to maximize returns.
Landlord Driven Away: The UK has instigated many more stringent regulations, big penalties for rogue landlords including threats of criminal charges and the like. It means the part time "chancers" and rogues are being driven out of the market. The mass of paperwork and certification that is required has put off a lot of buy-to-let landlords – and this has driven out a lot of competition. It's made it a slower more rigid less flexible rental market where the larger landlords will survive and the smaller ones will get out. But probably the biggest recent turn-off for landlords has been the swinging buy-to-let tax grabs started by Chancellor Osbourne that targeted landlords – a populist political measure that for a time made landlords look like the banker of the 2008 financial crash – we were blamed for high unaffordable house prices.
Success Means: The key moving forwards to be a successful landlord is:
Understand the regulations, act upon them, make sure you are compliant and don't get into trouble with the councils or government – make sure your properties are safe

Attract high quality tenants – be very picky – don't take risks by letting

sub-standard tenants into your property

Make sure you understand whether your property needs a licence – and if so – a full HMO licence. From 1 Oct, any property with more than 4 people that are not related needs a licence regardless of how many floors it has – or whether it is a house or flat. If you have a 4 bedroom flat on one or two floors that have only 4 people staying (who are not related) this normally would not need a licence – unless the flat is in certain districts like Newham, Leytonstone and Hastings
Management: If you manage the properties yourself you need to do the following – when letting your tenants stay:
If you manage the properties yourself you need to do the following – when letting your tenants stay:

Have them properly sign a assured shorthold tenancy agreement – this needs to be 6 months (or longer) - never let a tenant have the keys before they have signed a contract (make sure you never have an "assured tenancy agreement" singed – this will make them a permanent tenant!

Put their deposit into an independent registered scheme

Give them a copy of the "Guide to Renting"

Give them a copy of the Energy Performance Certificate

Comply with licencing schemes

Have the property maintained to a reasonable standard
Eviction - Rapidly: If you fail to do the above, you cannot evict them (or you will find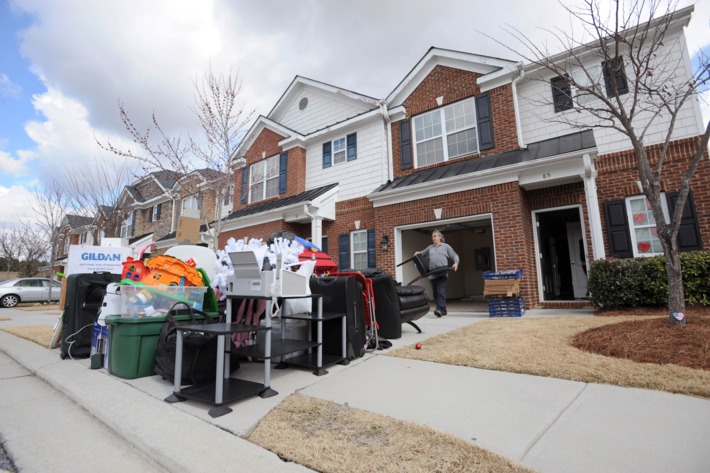 it difficult to evict them) – what we are saying is you cannot service a Section 21 notice to your tenant saying you want your flat-room or house back, unless you have done the above. If the tenant is savvy – they will know this and it will be extremely difficult to evict them before all the paperwork is up to scratch. If you hold then deposit yourself, this is illegal and you will be fined severely and the courts will likely side with any tenant. Its better to have no deposit – than risk this. Its certainly worth considering not taking a deposit if you don't trust yourself to hand this over and doo all the paperwork to prove it is in an one of the two government run independent schemes.
Renovation: Now to renovations and flats. We'll describe from our experience some trends and good practice you might want to consider for your own renovations and developments.
Efficient Use of Space: Firstly – make sure any conversions or upgrades very efficiently use the space – its best to design yourself – or do this with your builder. If you get an architect involved – prices will start rising sharply. As soon as your plans start to swing into the territory of needing planning permission – the same applies, it can easily double the costs.
Compliance: All building work needs to be compliant to building regulations. Simple renovations-upgrades might not need a visit by a Building Controls officer, but if you are goings structural work – you will need them to sign-off/agree. They will then want to see a Structural Engineers survey and calculation to prove the work is compliant to regulations. As you can imagine – costs will escalate dramatically with any major structural modification. You might fund you call then Building Controls officer, then they ask whether you have Planning Permission – and vice versa – then it could be a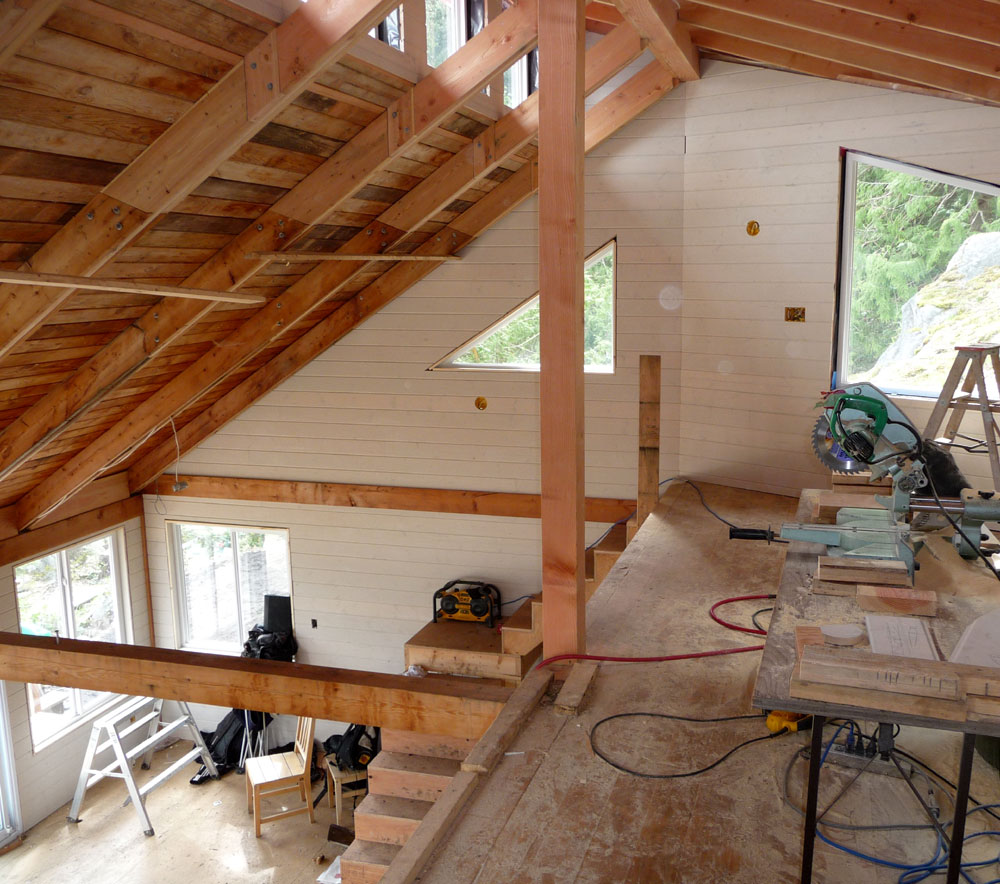 rchitects drawings, structural engineers visit and all the arms and legs this grows. What we are saying is – you should either go big for Planning Permission with Building Controls (and likely Structural Surveys) – if you can add a lot of valve with the development – building works, or keep it simple, don't to do major medication, keep things like-for-like replacements and then you wont need Planning Permission. But be careful – because if you property is in a Conservation Area – to even paint the outside of your house will need Planning Permission. To install flat loft windows and do a loft conversion would also need Planning Permission. For loft conversions in non conservation areas – you will likely need to apply for a Letter of Lawful Development which takes a few weeks – as long as there are other similar loft conversions in your street.
Flat Conversions - Be Careful: If you have a house or home, then convert it to flat, then this definitely needs Planning Permission. Even to consider such a plan – the Planning Offices will often charge something like £2500 – and they might still turn it down. They may request an environmental survey, details of parking, rubbish removal-storage and the like. If you convert a house without Planning Permission – you are highly likely to get a Planning Enforcement Order to get you to rectify it to its previous condition. Or you could apply for retrospective Planning Permission but if that was turned down, then also the Appeal was turned down, then you will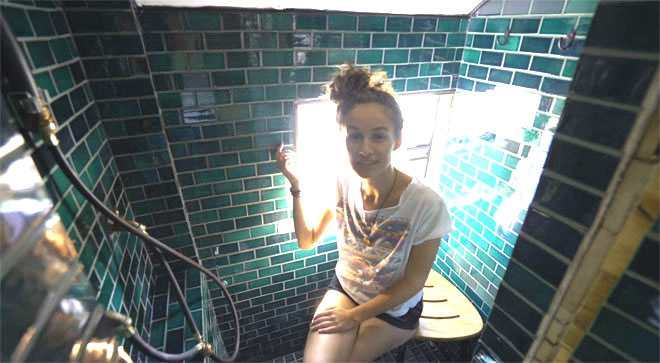 have to demolish the works and make it good like it used to be. Be very careful before you start any work and make sure you don't slip up on Planning Permissions. If you are simply replacing an internal kitchen for something similar – or adding a toilet-shower, you likely wont need Planning Permission. But if you are changing anything externally or doing structural work, you will need Planning Permission and Building Controls sign-off. However, if you have a house and extend to the back in a sensitive manner, and its about 15 m3 area or less and single story, you wont need Planning Permission – but it's probably still worth checking with the Planning Office. However, if you have a flat and are extending it – in any shape or form – it will need Planning Permission. If you add a roof terrace or any utility that can affect the neighbours - sight/noise/privacy, this might just be a small balcony or even a new window – then again you will need Planning Permission. It varies in different districts but these general principles apply throughout the UK.
Conservation Areas: If you buy a property – and are a developer – its probably best to avoid Conservation Areas – because the degree of development will likely be more limited – if anything. If your property is Listed or has an English Heritage plague – again – it will be very difficult to do anything, unless you have existing outbuilding that need renovating/converting. An example is – if you buy a farmhouse with a load of old stone outbuildings, you might get Planning Permission – even in an area of Outstanding Natural Beauty – for sympathetic renovation to holiday lets or affordable homes (or normal homes for locals). I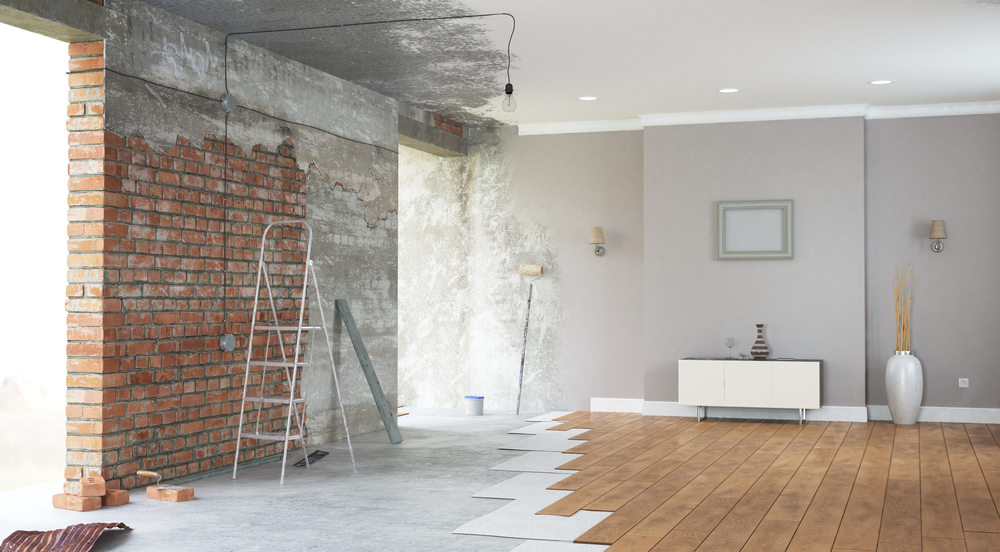 f you buy a property in a National Park or World Heritage area – again, it will be very difficult to get Planning Permission to convert any disused buildings. This is one reason why properties in National Parks have high prices – no new supply and increasing demand – from wealthy people – and holiday homes also for holiday rental at high prices. You can of course check for conservation areas and areas of outstanding natural beauty by searching on the internet or accessing a planning portal.
Conversions: Onto conversions. If you have a house that is already converted to bedsits and flats, then you won't need planning permission to renovate internally. If you upgrade these flats, then its best following the current trends to go for medium priced rentals that would attract higher quality tenants - and use this as a basis:
· Paint all walls white – make very clean
· Use bright white tiling (or grey-silver)
· Install natural real oak varnish or oiled floors - instead of carpets that are going out of fashion rapidly, and stain easily) - or if the wooden floorboards are good - consider simply sanding the floors at low cost with a sanding machine then varnishing
· Install oak effect laminate work tops and ceramic electric hobs with nice ovens
· All white goods should be new in a new conversion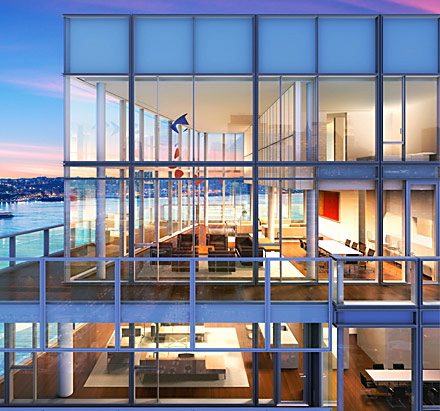 · Install fairly good quality thick curtains – that don't let much light through
· Install a medium-good quality but low cost bed and matrass
· Install mirrors and possible one nice looks up to date cupboard in the bedroom – for cloths-storage
· This would make it partially furnished – the tenant can provide the rest of the furniture
· Make sure you make an inventory and attach it to the signed shorthold tenancy agreement-contract
· Install the basics in the shower room – like a mirror and shower curtain
Shower-Wet Rooms - Baths Not Required: Just a note – there is a big trend away from baths and towards showers. Young people seem to prefer to spend 15 minutes a day in the shower – rather than sweating in a steamy bath. So as a general rule – forget the bath – unless you are targeting a market for people between 50-70 years old (also consider very elderly people normally don't use baths - they can be quite dangerous). Some people also prefer a separate WC, but some like the WC to be in the shower room. You can cram a wet room, small basin and WC into a very small area of 2m x 1.3m – so if you have a large bedroom or a sizable cupboard area in the hall, its easy to get an en-suite or separate shower room added, but just make sure it adds value – and does not make the bedroom too small – only do it if it's a quality job – and people really like wet rooms – though these are probably double the cost of a normal shower room with cubical.
Kitchens: Kitchens are tricky. You have to make a call whether to have an open kitchen, kitchen with serving hatch or a closed kitchen. As a trend, people are moving towards open kitchens that marry nicely with large dining area – so they can see guests and family when they are cooking and entertaining. But if you don't do it nicely, it will look like a kitchenette of a bedsit. You really need to lay it out n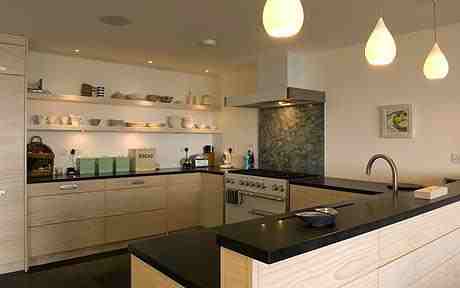 icely, consider an "island" and get some advice from people that use kitchens all the time. Also an important consideration is ventilation for the cooker hob – how easy this is to install. If you don't have a hob ventilator – then make sure you have opening windows or an extractor fan close by, to avoid damp build-up.
Normally the tenant would provide their own wi-fi service. You need to decide whether the tenancy include electricity, water, gas and council tax bills within the costs or not. If you have a house – with five flats, then try and split all the services and then get each unit to have its own council tax billing – costs escalate dramatically – though your risk would drop – albeit – if you had five flats all empty and you have to pay council tax as landlord for five flats rather than one – then you can see splitting services could back-fire spectacularly. Also, it is very costly to separate gas, electric and water services for anyone renovating. But at least if you did this, then you would not be liable for all the electric-gas wastage of tenants – if this is included within the bills.
Tenants: Finally, some important points about tenants. You definitely don't want tenants that:
drink a lot, take drugs and/or show any noisy anti-social behaviour or criminal tendencies

don't keep your place clean - and show care and attention
You want working people - with steady jobs - with good references from both their employer and previous landlord. If you cant get credit checks and property referencing done - then don't let then in - period. It will only lead to grief. It is so difficult to evict tenants - law courts normally come down against Landlords - unless the paperwork is perfect and you follow the correct legal procedures, plus property maintain your property.
We hope this Special Report has given you some good insights and thoughts on the rental market and how to improve your returns in a sustainable way that also provides excellent quality safe services to your tenants, helping add value to society as a whole. If you have an comments or queries, please contact us on enquiries@propertyinvesting.net