House prices will fall in 2020 – find out by how much and when they'll recover
04-28-2020
There is no escaping a fall in house prices after Covid-19, but the property market will bounce back, say property experts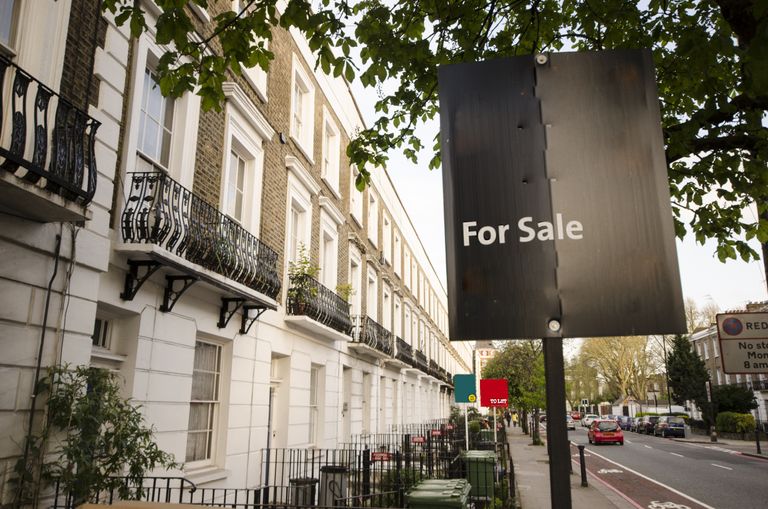 (Image credit: Getty)
BY ANNA COTTRELL

UK house prices are set to drop after the coronavirus lockdown is lifted – a consensus among property experts and economic think tanks. There's no escaping the fact that the pandemic has wreaked havoc on the property market, with mortgage approvals put on hold for weeks until they were tentatively reintroduced by some lenders last week.
The number of property transactions, understandably, plummeted following the collapse in evaluations and viewings, to the point where Rightmove were unable to produce their monthly house price index in April due to the lack of data.
This isn't to say, however, that a long-term slump necessarily awaits the UK property market. While a temporary fall now seems unavoidable, there are some indications that we may see a recovery – just not this year.
WILL HOUSE PRICES GO DOWN IN 2020 AND WHEN WILL THEY RECOVER?

Yes – the debatable aspect of this widely shared prognosis is by how much. Just to be clear: the level of the drop in house prices will be dictated not by a fall in demand but by the effects on the economy and unemployment. And, of course, different sectors and parts of the country will be affected differently.
By some estimates, the UK could see two million unemployed by the end of Covid-19 lockdown, and, according to The Centre for Economics and Business Research (CEBR), supported by research carried out by the Cambridge-INET institute, there will be a 35 per cent reduction in income for UK households. The economy will shrink by a third, which will lead to a 13 per cent reduction in house prices by the end of 2020.
This is a contraction on a scale beyond anything we saw during the four years leading up to Brexit. According to Kate Faulkner, property analyst and expert at Propertychecklists.co.uk, there is still some room for variation, depending on how and when we exit the lockdown:
'The effect on house prices will be determined not just by how bad things get economically, but most importantly how long it goes on for. Scenario one could be a "short, but very sharp shock" and if we get back on our feet, prices may fall slightly – more if an area is particularly badly affected.

'Scenario two would be a longer impact with prices falling maybe 10 per cent or more due to unemployment and difficulties accessing finance.
'Scenario three could be back to the days of the credit crunch where a recession hit hard for several years and prices fell by around 20 per cent, more in some areas.'
While scenarios two or three seem more and more likely the longer the UK remains in lockdown, with 2008 increasingly evoked as the reference point for the depth of the economic hardship to follow, there is is some tentative optimism among property experts.
Savills have cautioned against an overly bleak prognosis, with head of research Lucian Cook explaining that the current outlook is different to 2008 because the reasons behind the slowing down of the market are so different:
'The current inability to transact and most people's ability to put plans on hold, mean that the medium-term outlook now is a bit different to back then.'
Savills believe that while 2020 will see a perhaps significant fall in house prices, they will then recover by about five per cent during 2021. Kate Faulkner also points out that even if a recession hits, the UK has plenty of cash buyers to keep the market afloat.
'[W]hat we do know is that even in a recession, people still need to move and over 50 per cent of people in England own their home outright, so can continue to buy and sell with cash. Whether you decide to move this year or not very much depends on your local market and your personal circumstances,' she comments.
Prospective buyers should still take in heart: lenders are already restoring their mortgage offers, and, in combination with lower house prices, those who are in a position to buy a home may well see a more affordable market in 2020 and beyond.
Take a look at online mortgage expert Habito's mortgage comparison tool below to get an idea of how much you'll be able to borrow.