Will house prices rise thanks to the stamp duty holiday? The experts weigh in
07-18-2020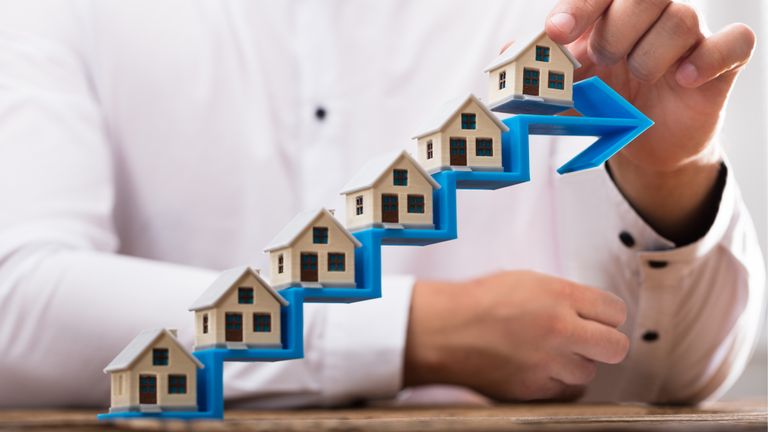 Expert opinion – including that of trusty Martin Lewis – on whether house prices will rise as a result of the stamp duty holiday announced by Rishi Sunak is fairly consistent
BY ANNA COTTRELL
Will house prices rise because of the stamp duty holiday? Will sellers demand – and get – higher prices now that buyers don't have to pay the tax on properties up to £500,000? Put simply: in ordinary circumstances (in other words, a pandemic-free world), what would happen is that a stamp duty cut would boost demand, leading to higher offers and house price rises.
However, most experts don't think this will be the case now, saying instead that while the stamp duty holiday is likely to drive more transactions – which is what's intended – the difficulty in securing a mortgage in our post-Coronavirus economy – and the poor state of the economy that will naturally make buyers and sellers more cautious – will keep house prices from rising dramatically. And even the low interest rates that we're seeing at the moment won't be enough to stimulate a house price rise.

As Money Saving Expert's Martin Lewis says in his weekly newsletter, out yesterday – and we quote in full because it's right on the nose, 'The Chancellor made a huge housing intervention last week, scrapping stamp duty (in Eng & NI) for properties up to £500,000. Nine in 10 purchasers won't pay a penny, and those who do will save £15,000. Plus UK interest rates are at a 325 year historic low, so mortgage rates are seriously cheap, meaning it's easy to think this is the moment to buy.

'Yet life isn't binary. Mortgages are cheap, but you'll need good credit and affordability scores and a much bigger deposit or equity (15% with some lenders) to get one. And with a third of people struggling due to the pandemic, a UK-wide recession of unprecedented swiftness, and unemployment rocketing, that's not easy for all.
'Then we need to remember that's just one of the reasons why the Chancellor intervened. The housing market faces a period of real uncertainty, and he wants to get it moving. The fact he feels intervention is needed raises a point of caution in itself. Plus of course, as the stamp duty rise is temporary, it could cause a demand bubble.
'So what am I trying to tell you? Good question (if I say so myself). While it's almost certainly a good time to get a mortgage if you can, sadly only a crystal ball will tell you if it's a good time to buy or move.
'So ensure the financials are sound, don't overstretch yourself, pick a budget and stick to it (even if that dream home is just a little bit more, stick to your budget). Buy a home you'd be happy to stay in for longer, as that's the best insurance possible.'

In other words, buy if you can afford to, not just because there's a short-term bonus to be had. But, as we've said before, the property market in the UK is not one, single entity – rather, it is made up of micro-markets spread across the country.
Helen Miller, of the Institute for Fiscal Studies, a think tank, offers this: 'Although it's buyers who are formally required to hand over stamp duty, the effect of stamp duty can be passed through to sellers. So when there is a tax break that can lead to the price of houses going up.'
Does this mean that buyers might not see the benefit of this scheme? The answer, it turns out, very much depends on where you're planning on buying. Rishi Sunak has said that, on average, buyers will benefit by £4,500 thanks to the scheme, but that's not quite how the figures work.
The biggest difference will be felt in London by non-first-time buyers, who'll be able to save between £12,000 and £14,000, depending on the area. Most first-time buyers in London will hardly benefit at all, however, because the median house price in London is over £600,000.
It is likely that it's the prime areas of central London – and, perhaps, expensive cities such as Edinburgh – that any trade-off between the abolished stamp duty and a higher price will be seen. By contrast, buyers in North East England would only see a saving of £646 – hardly the kind of sum that would warrant a seller raising their asking price.
So, if you live in the capital and are after your second home, you could possibly see some sellers trying to raise the price a little. Having said that, sellers also will be aware of the value in finding a reliable, chain-free buyer who will get approved for a mortgage (which means having a larger deposit).
Want to see how far your budget will now take you? Use Habito's free mortgage comparison tool below.