Post lockdown surge in house prices, reports Rightmove
07-21-2020

By Joey Gardiner

Online property portal says house prices are now 2.4% up on March, defying predictions of falls
Property portal Rightmove has reported a post-lockdown surge in house prices as sellers benefit from pent up demand for homes and buyers look to take advantage of the chancellor's stamp duty holiday.
Rightmove said average house prices were now 2.4% up on where they were in March prior to lockdown, itself a record high. The figures, which show an annual price rise of 3.7%, are its first national house price figures since suspending the index during lockdown.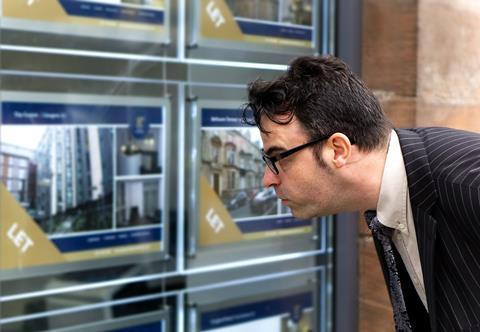 The annual price rise is the highest since December 2016.
The firm said the news came alongside user data from its website showing continued high demand for homes since housing market restrictions were eased, beginning in England on May 13. Rightmove said buyer enquiries in July were 75% higher than a year ago, and that sellers were managing to find buyers more quickly than during the same period in 2019.
The number of sales agreed in June was 15% higher than a year ago, it said, while the number of sales agreed in the five days following chancellor Rishi Sunak's announcement of a temporary stamp duty holiday on homes worth up to £500k was 35% up on 2019.
The news is in defiance of widespread predictions of house price falls in the wake of the covid-19 lockdown, with the Bank of England in May predicting a fall in prices of 16% this year in the wake of a record economic contraction. Initial GDP figures have already suggested activity in the economy slumped by around a fifth in lockdown.
In addition, mortgage lender Nationwide has so far reported price falls since the start of lockdown.
Miles Shipside, housing market analyst at Rightmove, said the market was enjoying an "unexpected mini-boom" and said the firm expected activity will increase even further as Scotland has not yet been open for a full month. He said: "The spring market has now picked up where it left off and has been accelerated by both time-limited stamp duty holidays and by homeowners reappraising their homes and lifestyles because of the lockdown.
He said that because Rightmove's index was an early indicator of house price trends, the upward momentum in prices "will be reflected in the coming months in other house price reports."
Marc von Grundherr, director of London estate agent Benham and Reeves, said that prices were up and enquiries were "through the roof". "Previous reports from a number of doomster commentators as to the demise of the UK property market seem to have been greatly exaggerated as is often the case."
David O'Brien, equity analyst at Goodbody, urged the industry to "remain cautious and not read too much into the absolute house price growth rates quoted by Rightmove", but said the data nonetheless supported the assertions of housebuilders that priving had remained firm. He said the figures were "in line" with its forecast of a 15% decline in house prices peak to trough with the decline commencing in Q3. "Whilst we are still of the belief that house prices will fall as the true economic reality of this crisis takes its toll, the decline may take place later than first anticipated and leave some upside to FY20 forecasts," he said. "More evidence will be needed for this to be confirmed."