Waiting for house prices to drop? Here's when (and why) the property boom will end
09-09-2020
New data suggests high house prices are down to the demand-supply ratio and that these conditions will not last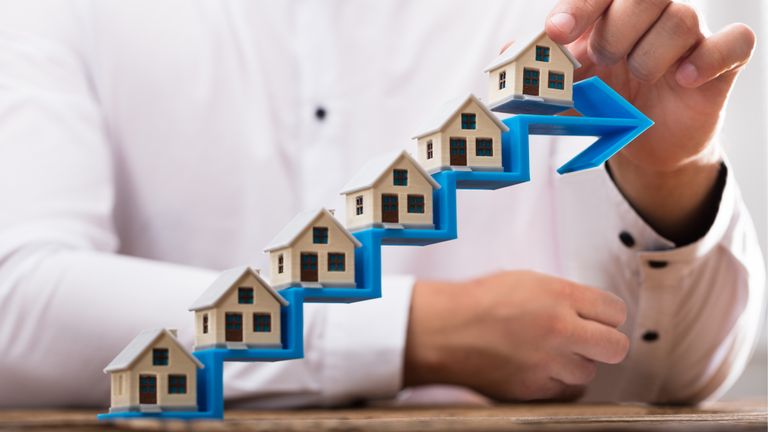 (Image credit: Shutterstock)
Anna Cottrell
BY ANNA COTTRELL

High house prices and the UK mini property boom is still defying all expectations of a market downturn. The latest figures from Halifax are showing yet another house price increase, of 1.6 per cent from July to August. Annual house price growth stood at 5.2 per cent at the end of August – the highest level since late 2016.

Yet property experts are insisting that this property boom cannot last, with just about everyone including Halifax predicting a slowing down by the end of the year. Russell Galley, managing director of Halifax, has restated the view that a 'greater downward pressure on house prices in the medium-term' is to be expected.
So why are house prices so high? A closer look at the figures released by Halifax are showing a clear case of exceptional demand outstripping a modest supply of housing. Statistical data from the RICS UK Residential Market Survey is showing a massive surge in buyer enquiries by 75 per cent. However, the number of new property instructions rose by 59 per cent, and the number of agreed sales, by 57 per cent.
These figures mean that the vast majority of newly listed homes of sale are being snapped up, putting sellers in strong position to negotiate higher house prices. Previous house price reports over the last couple of months have shown that this is now the case in UK regions, particularly in south west and northern England, as well as in Wales.
The current house price bubble is sustained by conditions that have nothing to do with a strong economy, with people's wages about to decrease in real terms as the effects of the coronavirus recession begin to bite.
To put it bluntly: once those who had wanted – and were in a position – to buy a home pre-pandemic have done so, the property market faces an uncertain future. With first-time buyer purchasing power greatly reduced through a combination of wage depression and difficulties in obtaining mortgages, it's difficult to tell who will fill the demand space currently occupied by post-Covid movers.
On the other hand, if you're in a position to move, your job is secure and you have a healthy deposit, it's worth waiting – prices will drop and buyers will be in a stronger position to negotiate.