House prices set to rise 8% this year: Rabobank
03-15-2021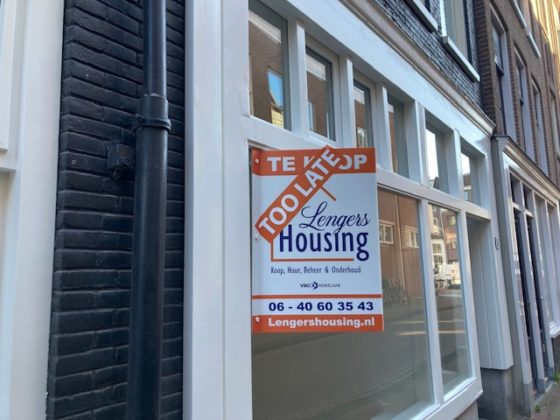 House prices set to rise 8% this year: Rabobank
Photo: DutchNews.nl
House prices are set to rise further due to a shortage of homes and low interest rates, according to the Rabobank. The bank's analysis unit predicts in its latest quarterly report that homes will increase in value by 8% this year, despite the ongoing pandemic, and that next year the price rise will be another 4% on average. This is a marked increase on its predictions at the end of last year because it believes the economic picture is brighter than it had thought it would be.
'Unemployment in particular is expected to rise less than was previously thought,' it said in a news release. 'The continuing shortage in the housing market also plays a role in price increases, and in addition the financing options for potential house buyers are currently extremely favourable.' Last year the bank had predicted house price rises of 5.5% in 2021 and 2.5% in 2022.
Reports earlier this year said that investors in particular have driven up prices as they rushed to buy homes at the end of last year, ahead of a transfer tax increase. House prices across the Netherlands rose this January by 9.3%, the biggest increase in two years. Carola de Groot, senior economist at RaboResearch Nederland told DutchNews.nl that they expect unemployment to peak in 2022, rising from 3.6% this January to 4.7%, and slowing the rise in house prices.
'The government support packages seem to be very effective in keeping jobs and keeping people at work,' she said. 'We know from land registry research that there is a relationship between the buy-to-let demand and house price developments…but whether higher tax will result in a lower demand is difficult to predict.'