How the Covid pandemic reshaped London's property market and house prices, 12 months on
03-18-2021
House prices in London have climbed 6.2 per cent since the property market was shut down a year ago this weekend, the fastest rise since 2016.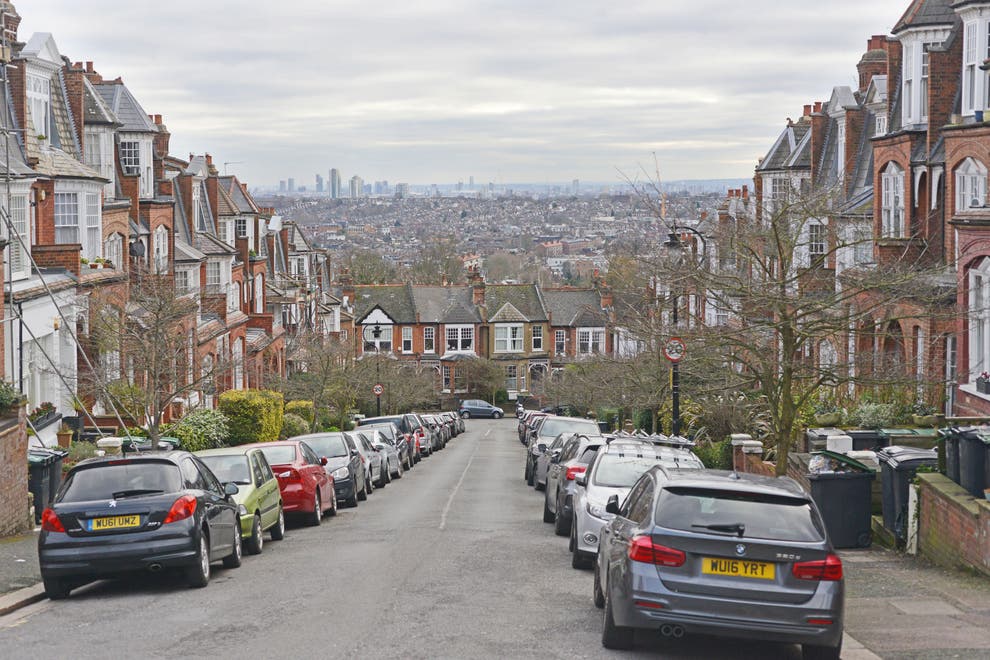 The sector was shut for two months in spring, triggering fears of a crash that never came, and reopened by the Government with little warning.
Some people purchased their first home online without even viewing it as the sector went virtual, and agents reported a record August – usually the quietest month of the year.
While national lockdowns wiped 10 per cent off GDP (the country's total income), property prices in the capital soared in the opposite direction. This is highly unusual in recessions and will serve to exacerbate the housing affordability crisis at a time of rising unemployment.
By comparison, property prices fell by 17.8 per cent in the aftermath of the global financial crisis of 2008 as indebted households sold their homes quickly and cheaply.
"In an economic sense Covid-19 is totally different from the banking crash: it's a cash crisis not a debt crisis," says Nick Whitten of JLL.
"The Government's business protection policies [industry hand-outs and the furlough scheme] and the emergency stamp duty holiday have stoked prices. Whether this continues is dependent on how quickly the economy bounces back once it fully reopens," he says.
Despite financial uncertainty, reports of families leaving London in their droves, and the paralysis of the arts, hospitality and tourism sectors, the total value of property in the capital increased during the pandemic to £1.8 trillion, according to new research from Savills.
"It's the first time that London house prices and economic output have diverged to such a degree," says Lawrence Bowles, analyst at Savills. "People reassessed their housing needs and preferences as a result of the pandemic and that drove an unexpected surge in sales in the second half of 2020."
Home improvements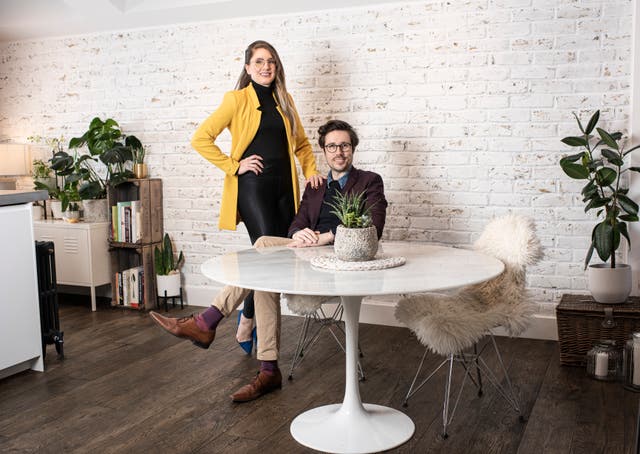 Home comforts: Andrea Luise Taylor and Tristram Taylor pictured in their south west London home / Daniel Hambury/Stella Pictures Ltd

Stay-at-home orders pushed people to take the plunge and renovate their existing homes to suit their perceived future lifestyle, with Heal's reporting 69 per cent of Britain's households had spent up to £5,000 on home improvements during the pandemic.

Architect Andrea Luise Taylor lives in a garden flat in Kew that she has just finished transforming from a dark Edwardian home to a sanctuary for lockdown and beyond.
"I bought it in 2014 and the goal was always to do an extension and then sell it, but work was busy and I couldn't face the thought of living on a building site," says Taylor.
She quit her full-time job in 2020 and started a new business called Tiny Cabin Escapes, renting out small remote huts where people can retreat (@tinycabinsuk on Instagram). Then the pandemic hit and, like so many of us, she turned her attention to renovating her own home.
Taylor added 635 square feet to the floor plan and enhanced the sense of space by building a side return with glass doors instead of brick wall at either end. She also installed chunky sky lights above.
The ground floor apartment has a back garden, miniature courtyard to the side and a vegetable and herb patch.
The second bedroom is currently being used as a gym and home study. "My aim was to make it the ultimate lockdown sanctuary." She's now selling it through Chase Buchanan for £625,000.
The prospect of a summer of al fresco entertaining is driving other lockdown fads to stick around, too, with people buying up fire pits, garden furniture and hot tubs.
Only this week Aviva announced that home insurance involving hot tubs almost tripled during 2020.
Is your home worth less now?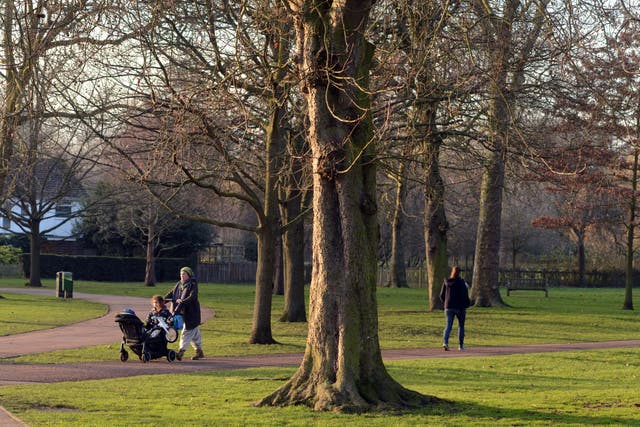 Parks and recreation: proximity to green space is more important to many buyers than a nearby Tube station / Daniel Lynch

The increase in sales of semi-detached and detached homes is about more than bricks and mortar. It also reflects the huge increase in demand for a garden after the first lockdown, a shift also seen in how properties are valued.
Gardens, home offices and playrooms, backyard studios and balconies all command a price premium, with Beauchamp Estates reporting that homes without a garden or balcony fell in price by 10 per cent.
A lack of a separate reception room could also devalue a home at the moment, according to Jennifer Hancock of Property Acquisitions.
"Before the pandemic people were keen to have an open-plan kitchen–dining area that dominated the whole of the downstairs. Now they want a separate reception room in order to have some privacy.
"Therefore, open-plan properties are attracting a more limited market and I am hearing reports of people putting walls back in to try and their sell home," she says.
The importance of the micro location has shifted, too.
Being close to a London park is more important than being next to the Tube as people envisage a future of working more days from home.
Research from lettings agent Benham & Reeves found house prices near Tube stations had fallen by an average of two per cent. Pre-pandemic, this shift in priorities would have been almost unimaginable.
Divide widens between haves and have nots
"The Covid-19 pandemic has widened the divide between the haves and the have nots," says regeneration specialist Patricia Brown. The driving force behind the pedestrianisation of Trafalgar Square, Brown is now heading up a taskforce called London 3.0, tackling housing inequality.
Although initially trumpeted as scheme to help first-time buyers get a foot on the ladder, the stamp duty holiday removed the existing tax advantage for this section of the market. Previously the minimum tax threshold for someone buying their first home was £300,000, compared with £125,000 for other buyers. The stamp duty holiday set a new minimum threshold of £500,000, saving buyers of larger homes up to £15,000 from their tax bill.
This is reflected in house price changes. Despite the overall rise in values across Greater London, the number of sales in the £200,000 and £300,000 price bracket fell over the course of the pandemic by 11 per cent.
This also reflects the fact that lower paid workers and younger workers (particularly in the hospitality industry) were hit hardest by the economic fall-out of the lockdowns.
The number of sales in the £300,000 to £500,000 bracket, where stamp duty was entirely waived, rose eight per cent as first-time buyers, typically with help from the bank of mum and dad, managed to clamber on to the ladder.
However, the most active part of the market was larger family homes. The number of properties sold priced between £500,000 and £1 million rose 26 per cent.
"At this point the stamp duty holiday equates to a £15,000 discount when moving to a new house. It is a meaningful amount and encourages those second and third steppers who are bursting at the seams in their current home, but feel financially secure, to upsize," says Bowles of Savills.
Apartment prices fall flat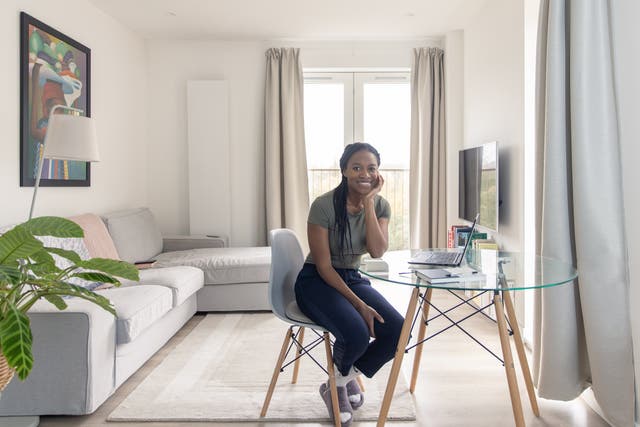 Pocket money: Key worker Kezia Jones at her new apartment at Pocket Living's Haringey development
Against this wave of households upsizing in the pandemic, the cost of a flat in a converted period house nudged down 0.1 per cent because of an oversupply, while new-build flat prices dropped by 0.7 per cent.
This created an opportunity to find relatively good value apartments for London buyers who can see beyond the pandemic to a life free from lockdowns and tiers.
Key worker Kezia Jones bought a one-bedroom apartment in a Pocket Living scheme in Haringey last year. A clinical psychologist, she moved from renting in Birmingham to living back with her parents in Tottenham and working at St Ann's Hospital.
"When I returned to London I looked at what my options were. I considered shared ownership but ultimately it didn't stack up financially and I also wanted to own my home outright," says Jones.
"I had started to lose hope and then saw an advert for Pocket Living and realised they were building in my borough," she explains. She bought in West Green Place.
Pocket Living builds homes and sells them for 20 per cent below the market rate to buyers who must earn less than £90,000. A one-bedroom apartment is 409sq ft, marginally bigger than the UK minimum space standards of 398sq ft.
West Green Place has sold out but Pocket Living is selling homes starting at £194,000 in the Harbard Close development in Barking. The complex has bike storage, on-site allotment-style planting beds in a communal garden and a fitness studio (pocketliving.com).