The problem with the UK house price index
03-18-2021
How to navigate often contradictory data on property values, now further complicated by the coronavirus pandemic

VALENTINA ROMEI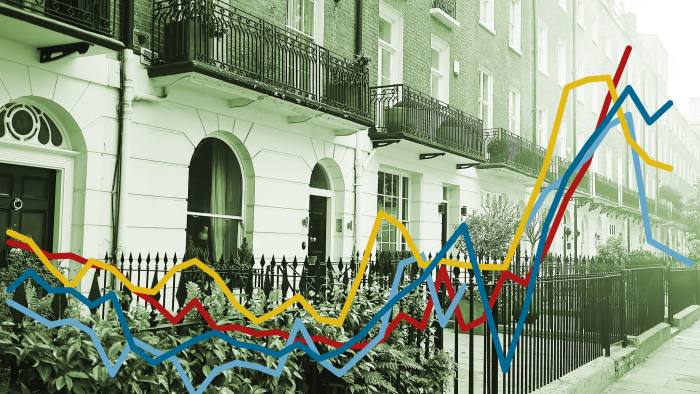 Is the value of your home going up or down? It's difficult to know — and increasingly, it depends on which index you look at. Delays in registrations and different methodologies mean that some indices are showing UK house price growth accelerating rapidly. Others show it tailing off.
Last month, building society Nationwide reported that the average house price had grown 0.7 per cent month on month in February, resulting in annual growth of 6.9 per cent, among the fastest rates seen in the past five years.
At the same time, Halifax bank found that the average UK house price decreased in February compared with the previous month, leaving annual growth at 5.2 per cent. The property portal Rightmove says price growth in February had slowed to half the pace reported in December, with a further slowdown reported for March.
Experts warn that divergences could widen further in months ahead. The effective closure of the housing market in spring last year could push some indices to high figures when calculated on an annual basis — for example, the average house price dropped by £6,500 between last April and June, says Nationwide, which will flatter the annual difference this spring.
And then there are revisions. Official statistics showed London house prices rising at an annual rate of nearly 10 per cent in November, the fastest of all English regions. But in December, London became the region with the lowest house price growth rate, and the November figure was heavily revised down to 7 per cent.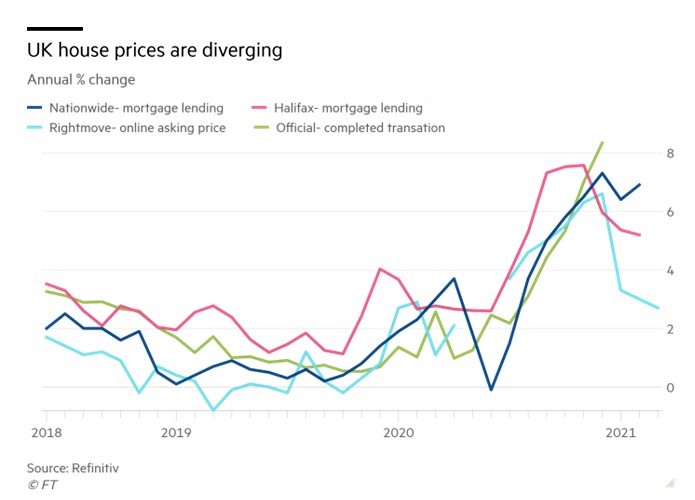 Beyond the noise, Chris Hare, economist at HSBC Bank, says the "housing outlook is for broadly flat prices this year". This would be the result of the petering out of the initial bounce from the first lockdown and a continuing drag from a soft labour market. To gauge the health of the market, Neal Hudson, an analyst at Built Place, says "look at all the indices" with their weaknesses and strengths. Here is a quick guide to help with navigation of property-price indices.
Know what the index is measuring
Each index is based on a "different stage of the buying process", says Andrew Wishart, property economist at Capital Economics. Indices based on asking prices, such as those of Rightmove, reflect sellers' sentiment almost in real time. But they don't show us what buyers are willing to pay. This means that February indices based on asking prices reflect the perception of the market at a time near the planned end of the stamp duty holiday that removed purchase tax on the first £500,000, a measure now extended to the end of June. In contrast, sales-based indices, such as the official data, are based on prices agreed when the scheme had just been launched in July.
Indices that track house prices on mortgage offers, such as Nationwide and Halifax, capture prices settled in the middle of the process but are less comprehensive, as they omit cash transactions and buy-to-let purchases.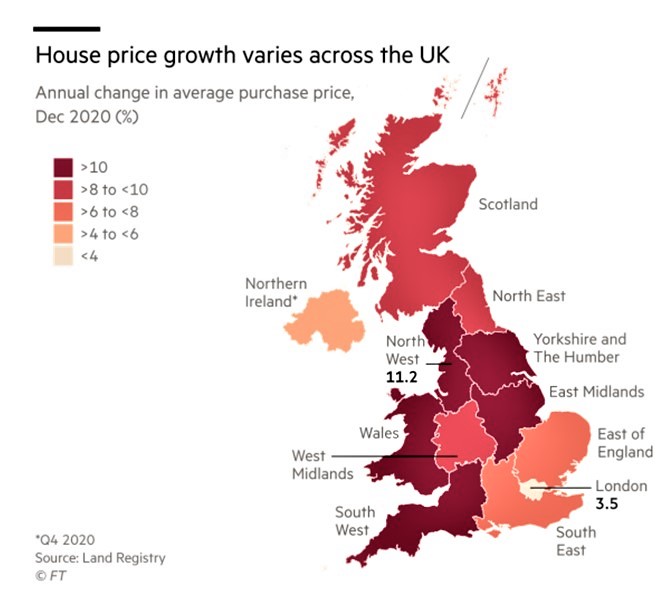 Also, they only cover their customers, which may not be representative of the population at large. "I suspect the slowdown in the Rightmove index indicates a slowdown is coming in the Nationwide and Halifax figures, when mortgages are secured on those listed properties and then in the transactions-based indices," says Wishart.
Divergence increases at 'turning points'
The different types of indices are most likely to diverge when there are significant changes in the property market trends. "When you reach inflection points in the market or events like a pandemic happen, disparities between asking and achieved prices can open up," says Tom Bill, head of UK residential research at Knight Frank. Over the past year, the UK property market has provided many of those turning points. These include such as the closure of the market in spring 2020, the introduction of the tax exemption in summer and the new economic downturn in winter, owing to the second national lockdown.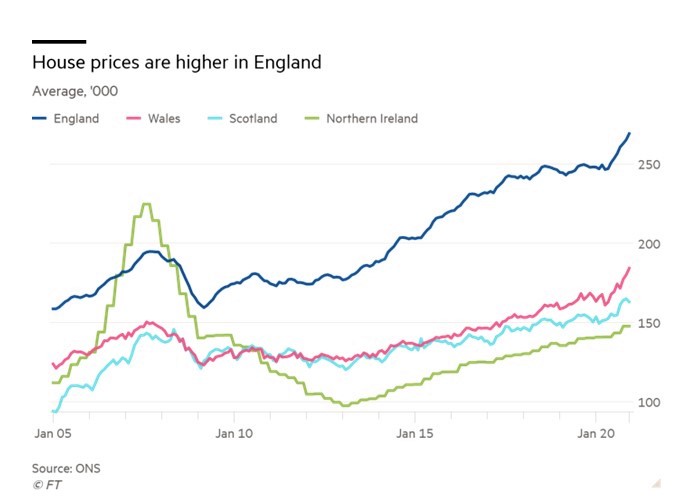 The reopening of the economy and the latest measures announced in the Budget are expected to provide further turns in the market. Those measures include the extension of the stamp duty holiday until June and a new mortgage guarantee scheme to help buyers on the housing ladder. Both are expected to support prices.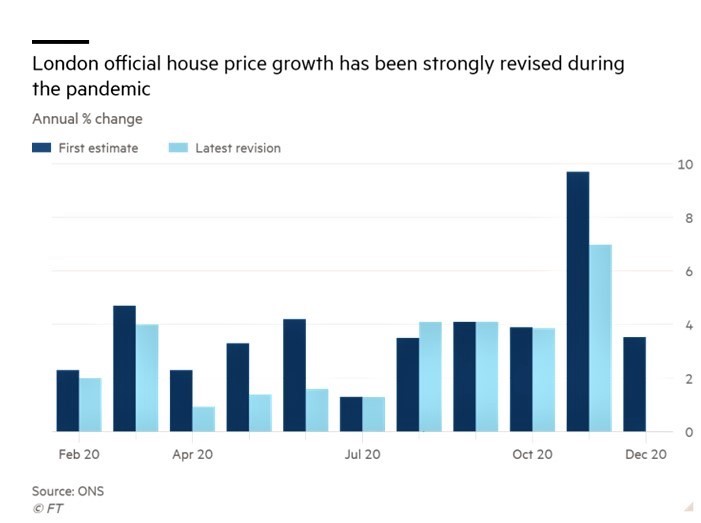 Beware revisions in official data The surge in housing transactions and problems in registering them due to Covid-19 restrictions resulted in an unusually large lag in registration in the official statistics, warns Hudson. Official house prices are initially calculated on a limited proportion of transactions. They are later revised as more purchases are registered. The backlog means that the "first ONS house price index for any given month is based on a small sample of sales. We could therefore see some significant revisions to the index", says Hudson. Revisions could be particularly large for regions or smaller regional areas, including London. Lockdowns are changing the balance of sellers and buyers faster than usual, introducing additional volatility across most indices. Bill says while it is relatively straightforward to register as a buyer, sellers have been held back by home schooling and fear of contagion.
Watch for rapid changes in demand
Most indices are calculated in a way that avoids distortion by changes in the type of properties being sold. However, experts warn that their methodologies might struggle, in different ways, to keep pace with the sudden and large shift in the preferences of buyers — many of whom work from home and need more space — towards bigger properties since the pandemic began. "A spike in sales of higher-value homes has impacted the levels of price growth recorded by the indices," says Richard Donnell, insight director at Zoopla. Moreover, an estimated 839,000 leasehold flats have been made virtually unsellable by potentially unsafe cladding, reducing the number of cheaper properties sold. Changes in composition might also widen the price growth difference across properties of different types and locations, making national averages less of a guideline for buyers.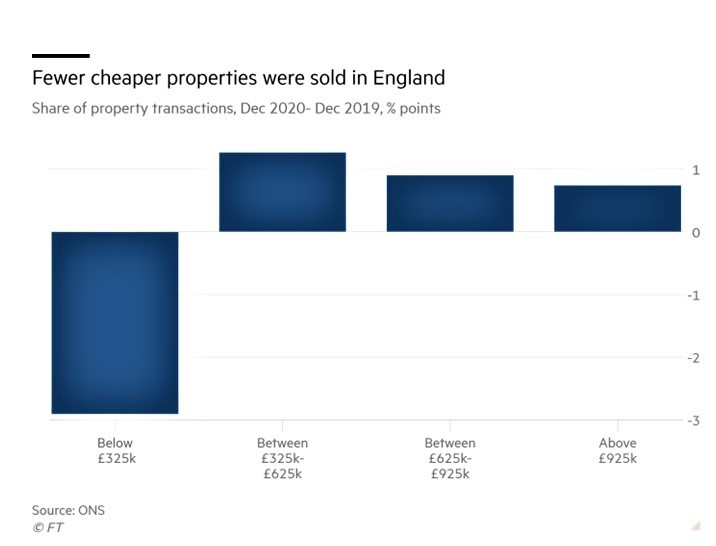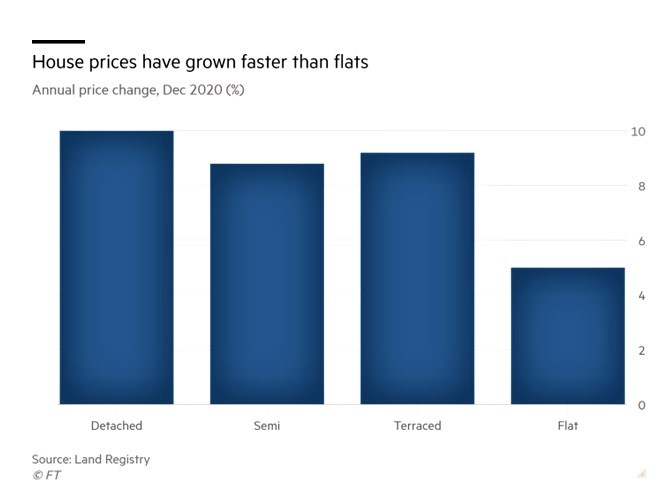 "Our research indicated an increased demand for less densely populated locations and different property types," says a spokesperson at Nationwide. "This helps to explain why detached properties have seen greater price gains in recent quarters, while flats have underperformed." Despite all the differences, house price indices are broadly comparable over the medium term. This suggests that they could still be a useful barometer of consumer confidence across the country even at times of high volatility. But if you are keen to gauge the house price trend in your local area, the price of a similar property sold recently in your street "is probably the best guide you will get", says Bill.
Valentina Romei is an FT economics reporter House & Home