Understanding the UK's rent rise phenomenon
04-29-2021

TO POSITION YOURSELF TO TAKE FULL ADVANTAGE OF THE RENTAL MARKET
At the beginning of the month, London luxury estate and letting agency Hamptons, issued a press release titled "Stock squeeze fuels rising rents". According to its research data, "The lack of rental homes on the market has meant that so far this year half (50%) of landlords letting a property were able to secure a higher rent than they had previously achieved." In fact, rental growth outside of the capital hit the highest figure on record since Hamptons Lettings Index began in 2012 with the "average rent of a newly let property outside of London is 8% higher than in February last year."
There is a myriad of reasons why demand may have increased. Some renters will feel more confident to view properties, as lockdown restrictions are eased, and levels of COVID-19 infections decrease as a result of the government's vaccination rollout. Others may have lost jobs and are moving to find work, while some may have found their relationship did not survive the close proximity to their partners that lockdown enforced upon them. Regardless the simple truth is that demand for high quality rented accommodation has been an ongoing phenomenon and can be attributed to the lack of affordable homes available.
"At Hunter Jones we offer an excellent opportunity to work with a leading property developer already taking advantage of the impressive rental market rewards."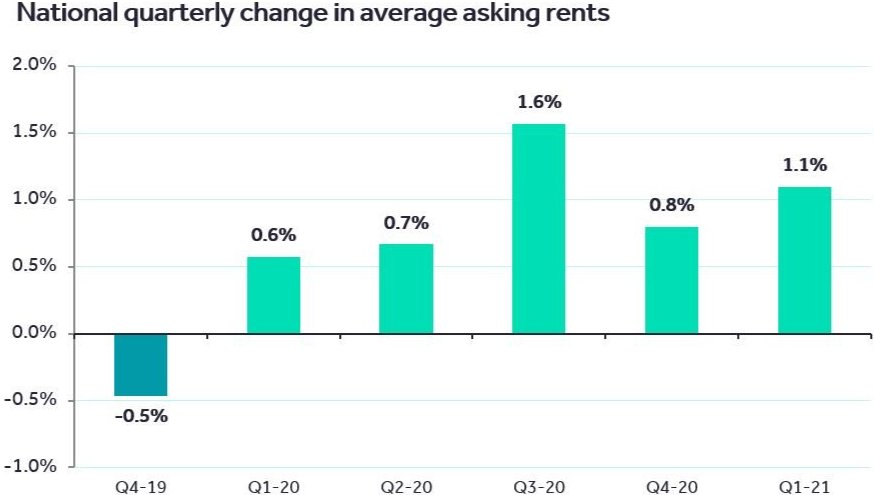 "GENERATION RENT" IS HERE TO STAY
In the UK, "housing" and "crisis" are two words that have become synonymous with each other. Home ownership rose substantially in the 1980s and 1990s as council housing was sold off at heavily discounted rates and mortgages became easier to obtain. However, the last two decades have seen house prices rise substantially, to the point where home ownership in this century will be beyond the means of thousands of people in the UK. In fact, the rate of home ownership in England has declined from 71% in 2003 to 65% in 2019/20 according to research from the House of Commons Library.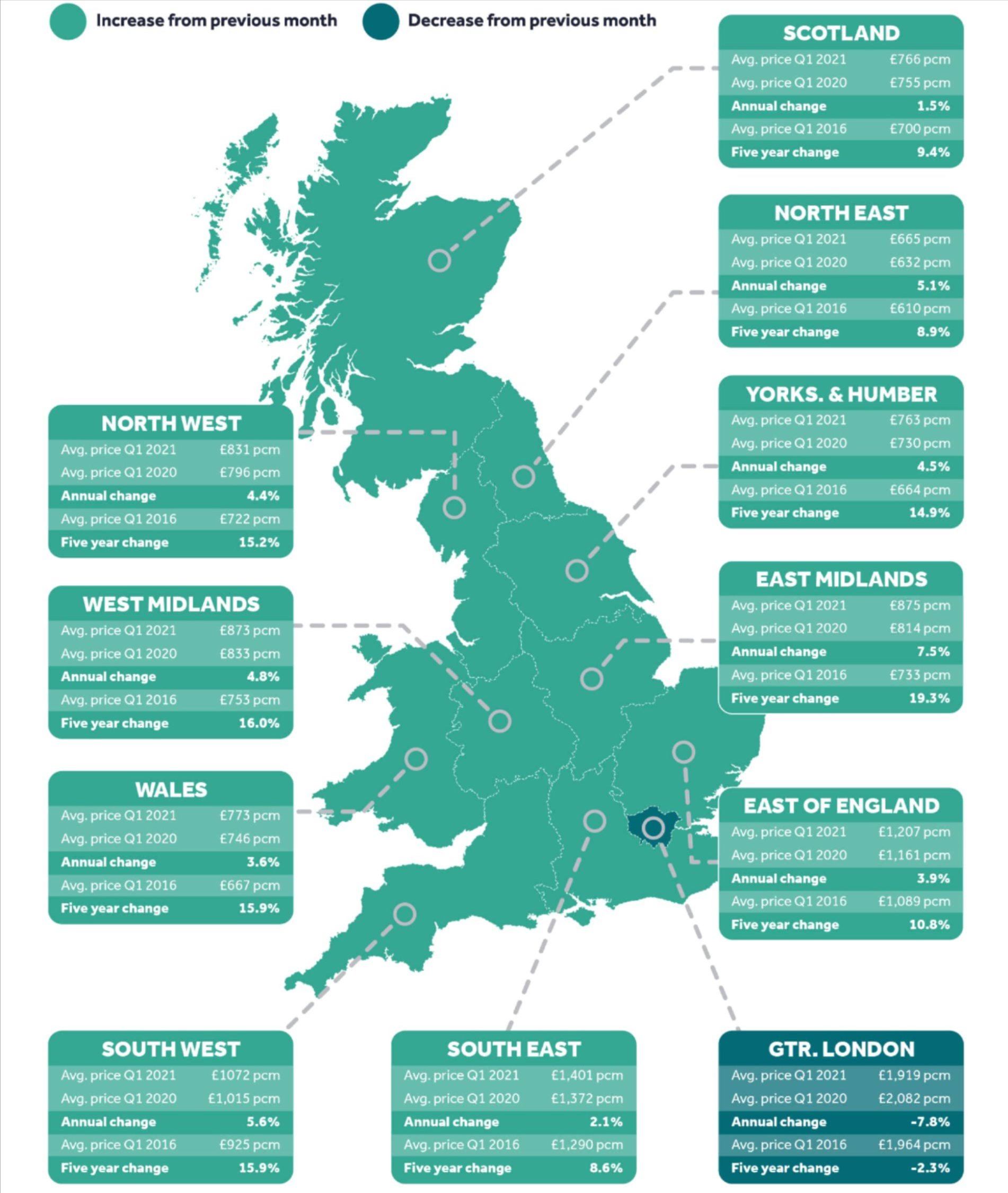 Source: rightmove.co.uk
Many governments have made it a priority to find a solution without success. In 2017, the then Chancellor of the Exchequer Philip Hammond made the shortage of housing one of the key features of his Budget, announcing plans to build 300,000 new homes a year by the mid-2020s. Yet in December last year, the Public Accounts Committee stated that the Ministry of Housing, Communities & Local Government (MHCLG) "remains unable or unwilling to clarify how it will achieve its ambition". It went on to say that "This Committee has reported regularly on housing delivery since 2015, and not one of the promised housing programmes has delivered its objectives. Indeed, most have fallen woefully short. The Department needs to set out realistic, staged plans that will have a more realistic prospect of delivering homes, rather than the mere promise of more homes."
National Housing Federation figures reveal the government's ambitions may underestimate the scale of the housing crisis. It claims that England needs 40,000 more homes – including 145,000 affordable homes – each year until 2031, to meet current demand. It is no surprise then that the private rental market is flourishing and now accounts for 4.4 million (19%) of households in England according to the MHCLG's latest English Housing Survey report.