Record sale to stock ratio continues to drive up house prices
07-10-2021
Record sale to stock ratio continues to drive up house prices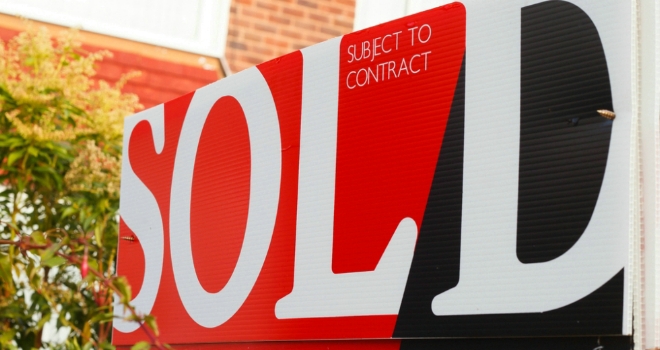 PROPERTY REPORTER SOLD

As the stamp duty holiday price threshold drops in England, Northern Ireland and Wales, demand for property remains above pre-pandemic levels. This continued demand, coupled with a record sale to stock ratio, has contributed to the 13.4% annual house price increase in June, the highest level since November 2004.
According to Nicky Stevenson, MD of Fine & Country UK, the combination of the stamp duty holiday and households undertaking a lifestyle re-evaluation following the pandemic has caused a huge rise in demand, leading to record house price growth.

Nicky explains: "The Nationwide House Price Index reported 13.4% annual growth in house prices in June 2021, the highest outturn since November 2004. Some of this price increase is the result of base effects, such as the fact that June last year was unusually weak due to the first lockdown. However, the market continues to show significant momentum with a monthly house price increase of 0.7%. Prices in June were almost 5% higher than in March.
"All regions in the UK have seen an acceleration in annual house price growth. Data for the three months to June shows that Northern Ireland and Wales had the largest annual increase, at 14% and 13.4% respectively. Scotland had the lowest increase, showing 7.1%, closely followed by London at 7.3%. Across the prime markets, annual price growth is currently 9.3%, with double-digit price growth evident across eight regions of the UK."

Stevenson notes that the market is moving at an alarming rate with buyer demand continuing to outstrip availability.
She comments: "According to Zoopla, the number of homes for sale in the first six months of 2021 was 24% lower compared to 2020, while demand for homes rose 26%. Dataloft reported that one-fifth of agents state that most homes sell in less than a week, with Zoopla reporting the current market is the fastest-moving for five years.
"The average time taken to sell a property, going from marketing to SSTC, is just 22 days, half the 42 days recorded in May 2019. Demand is currently strongest for properties priced up to the new £250,000 threshold but remains buoyant across all price brackets. The number of sales agreed on properties over £500,000 in May is 49% higher than in May 2019."

Despite further stamp duty threshold change, it is estimated that 1.5 million property sales will complete in 2021.
Stevenson says: "Just 4% of purchasers say they would abandon plans to buy a property if they miss the Stamp Duty deadline in September, with Rightmove reporting that one in four are likely to try to renegotiate the price with the seller. Data from Rightmove also revealed that sales agreed are now 17% ahead of the same period in 2019 compared to 45% in April. Transaction levels in May fell by 3.8% compared to April, a slight slowdown following the original stamp duty holiday deadline."
She concludes: "However, HMRC report that transactions were still 17% higher than the 2014 to 2019 average. According to the Bank of England, mortgage approvals in May for house purchase were 34% higher than the May 2014 to 2019 average, 0.7% higher than April."