104: Oil & gas – how can I benefit from the boom?
01-02-2007
PropertyInvesting.net Team
Oil prices have risen from $20/bbl to $60/bbl in the last four years. Gas prices are also buoyant – with energy demand increasing dramatically. There has been a boom in countries that produce oil and gas as prices have escalated. It seems unlikely oil and gas prices will drop significantly because:
China

and India are expanding at a fast pace and need at least 10% extra oil and gas each year

USA

shows few signs of reducing it's demand

OPEC to a large extent controls the price of oil by reducing supply when prices drop

Russia

now controls most of the 9 million barrels produced from the country and 25% of gas exports to Europe

Large infra-structure costs to expand production, and higher costs will likely not lead to a big growth in supply – the OPEC nations are probably not expanding production fast enough
Countries and cities which are heavily reliant or exposed to revenues from oil and gas exports are enclosed in the listing below (in order of lowest risk – ease of investment first). If you invest in property in these countries or cities you will also be exposed to this oil & gas boom. This was flagged a year ago for Aberdeen in Scotland and indeed, property prices rose 27% in 2006. Norway has also boomed as has Canada.
Norway

– Bergen, Oslo, Stavanger, Kristiansand

(low risk, easy to purchase)

Scotland

– Aberdeen

Canada

- Calgary

Russia

– Moscow, St Petersburg, Siberia, Sakhalin

England

– London

(global oil centre, Middle East finance)

Qatar

– Doha

(biggest gas field in the world – LNG centre)

Holland

– Den Haag, Rotterdam, Assen, Groningen, Amsterdam

USA

– Houston, Dallas, Galveston, Baton Rouge, Bakersfield, Green River (coal)

United Arab Emirates

- Dubai

Australia

– Perth, NW Shelf coast

France

– Pau (Total technical HQ)

Egypt

- Cairo

Oman

– Muscat

Malaysia

Brunei

– Badar Seri Begawan, Seria

Saudi Arabia

– Riyadh, Hufhuf, Dhahran

Venezuela

– Caracas

Azerbaijan

- Baku

Kazakhstan

– Alma-Ata

Angola

- Luanda

Algeria

- Algiers

Libya

- Tripoli

Nigeria

– Lagos, Port Harcourt, Warri

Columbia

– Bogotα

Equatorial Guinea

Turkmenistan

Yemen

Ecuador

Congo

- Brazzaville

Iran

Iraq

(high risk, difficult to purchase/title)
Many of these countries use huge amounts of oil and gas and do not export – USA is one example. However, the benefit to the local economy when oil prices rise in cities like Houston, Dallas, Oklahoma and Bakersfield is huge. The long term future of coal in the Green River Valley area of Wyoming is huge – it IS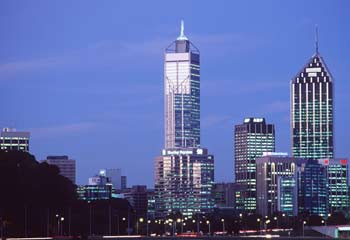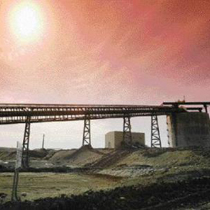 the new boomtown area and is likely to stay so - as coal becomes an ever increasingly important part of the USA's energy mix. A little known fact is that the USA has more barrels of oil equivalent hydrocarbons that any other country in the world – mostly locked up in "high grade" Anthracite coal which is mined in Wyoming. The open cast coal seams are up to 80 metres thick – coal is transported by rail to coal burning power stations – many in populated areas of the NE of USA. So if you want a completely different type of property investment, you might like to consider buy-to-let in oil, gas or coal producing towns. The big increase in employment, high wages, housing shortages, and large energy and services companies needing rental accommodation for their workers often leads to high rental yields, low voids and increasing house prices – overall very high returns on investment. Some oil towns are now global centres of oil & gas technology and development – examples include Aberdeen and Houston. So as long as the oil price stays relatively high at $60/bbl – property investment in such oil towns should do ver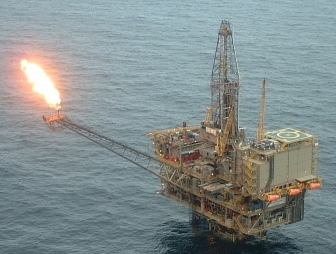 y well.
Norway is worth a special mention. The Government have done a fantastic job in the last twenty years slowly developing their oil & gas fields, re-investing the revenues wisely and giving Norway hugely positive balance of payments and stable sustainable future. The small population and high oil production along with high oil prices will feed through to the local populations – prices of properties of all types will increase (city apartments, coastal weekend retreats – holiday homes, company rentals etc).