130: Northern regeneration cities - an investors guide
04-29-2007
PropertyInvesting.net team
We have had many requests to describe our views of northern regenerating areas. Prices in most northern cities have doubled in the last 4-5 years – some have tripled. This has been a catch-up period after London and southern prices sky-rocketed between 1999 and 2002. In 2001 the price of a terrace in west London was £350,000 and in Doncaster it was £20,000. Any wander price rose sharply. The key reasons why prices have risen so fast so far are: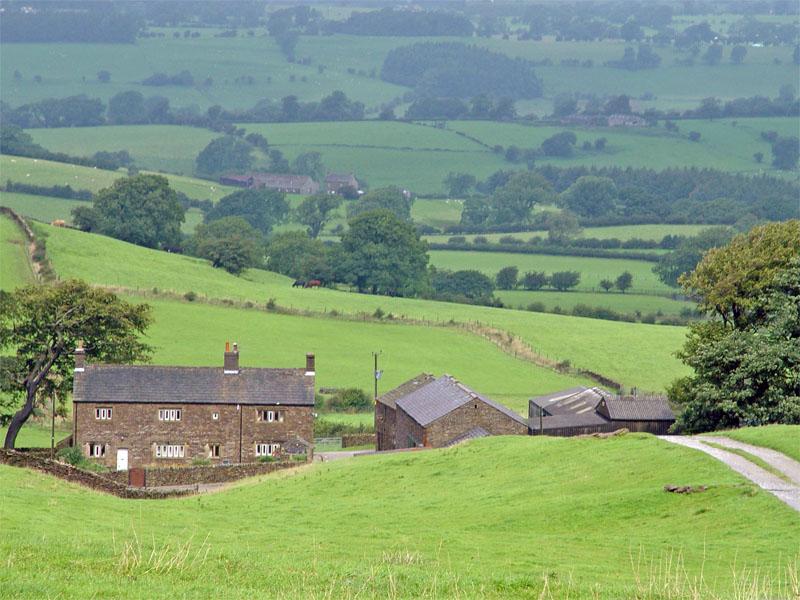 · Massive public spending policy by the Labour government – creating public sector jobs in health, education and public services and administration
· Regeneration funds to improve city environments and services
· Population increase – after a period of depopulation of northern cities after heavy industries closed from 1975 to 1990, many of these derelict areas have been transformed into vibrant residential communities and areas with light industry (e.g. Salford near Manchester, Jewelry Quarter Birmingham, The Meadows in Nottingham, Duke Street and Albert Docks in Liverpool, Gorbals in Glasgow, Cardiff docklands).
· Professional people have been moving back into the city centres – some into expensive apartments – this urban living takes advantage of new services (cafes, culture, theatre, shops)
Remember, the key to investing in regenerating areas is to identify an area which will undergo positive change – examples include infra-structure improvements, new jobs, expanding populations, expanding local economy, expanding services sector, and big investment projects. It's easy to see why Stratford in east London scores high. The same applies in all global regeneration areas and also the north of England of course.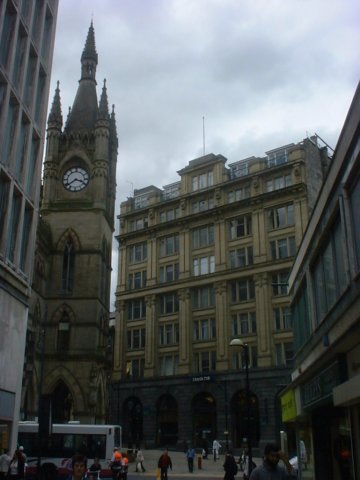 Bradford: A good example is Bradford – the city centre is being transformed – a new lake is being created opposite the town hall, with state of the art architectural buildings complementing the historic stone architecture of the wool mills, wool exchanges and warehouses. Little Germany – the warehouse quarter of the city centre is being transformed into a trendy enclave – only nine miles from Leeds and 5 minutes walk to Bradford city centre. Most of the stones buildings in this city are spectacular – from a hugely wealthy era between 1840s to 1900 before the city slipped into decline and de-population - until about seven years ago. Prices have tripled in the last five years – and they are likely to rise further as the population increases, unemployment drops and more business moves in. Bradford has also benefited from its proximity to Leeds and Leeds' financial services success.
Belfast: This is a classic example of massive and fast regeneration. After the troubles ended, Irish investors have been pouring money into the city. There has been a property boom. Prices have doubled in two years. People are coming back to the city after years of troubles that led many to settle abroad. The population is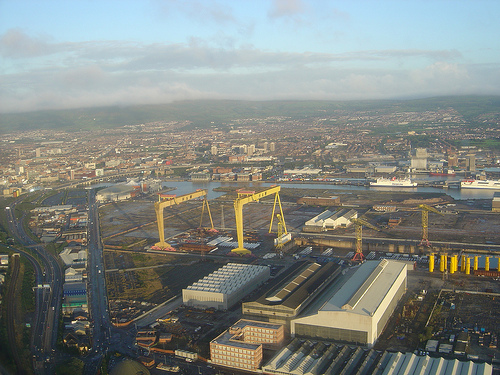 rising quickly and there will be a shortage of homes if there is not already. Prices are likely to keep going up. Investors from Dublin see how cheap property is in Belfast compare with Dublin – they are confident of Belfast's future. They buying up as much as they can. As do local investors. Meanwhile the renewed confidence has lead to local private home owners wanting to get onto the housing ladder. All areas have seen big rises – the expensive and the low priced areas. As part of the peace agreements, governments are funding programmes of regeneration and business investment. It is truly fascinating what has happened and a testament to all the hard work the local people have put into ending the troubles. Other areas rapidly regenerating are Derry in the north. This town suffered severely from not only the troubles but from the decline of heavy industry. This is all changing rapidly and there is a huge focus on improving the city and surrounding area. In the countryside, many farms and holiday homes are being bought up – remember how beautiful the countryside is close to Belfast (.e.g. Antrim mountains, villages and coast). As the areas wealth improves and GDP expands, holiday homes, farms and small holdings will become increasingly popular. Any property with enough land for horses will also be at a premium.
Liverpool: The massive public sector growth has now ended and Liverpool is exposed to manufacturing more than most cities (e.g. Halewood - cars, Ellesmere Port – chemicals). The population has been increasing recently

but this is likely to ease off – and unemployment might actually rise if manufacturing takes a bad turn. That said, the European City of Culture in 2008 should help support prices. We expect price rises to be broadly in line with the national average. The city has huge character, history and elegant architecture from its great textile trading past (1800-1900). But Liverpool will never be like it was in 1850 – big regeneration schemes in the Albert Dock area are more or less finished. Duke Street is a £2 billion project half way through to completion. Liverpool has promised so much so many times in the past and not delivered – this time, it looks more encouraging but one cannot ignore the fact that Liverpool is well and truly in 2nd place to Manchester when it comes to commerce, trade and employment. It's that bit further from London and infra-structure is not as good as Manchester. It will always remain an amaising place to visit – but we cannot imagine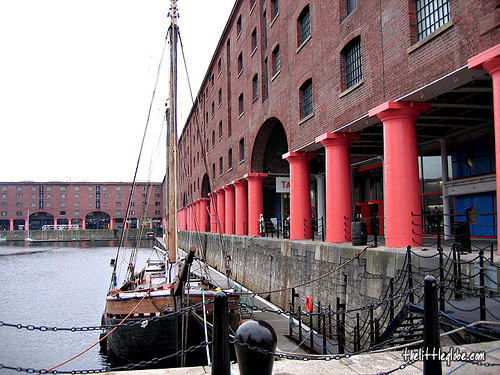 many retiring baby-boomers buying expensive pads in central Liverpool. Successful northern business people are likely to buy a pad in Marbella instead and stay with granny when they come back home to visit family!
Hull: The east coast city had been in almost terminal decline since 1970 when heavy industry and port activities closed. Recent regeneration of parts of the city has helped improve the cities profile but frankly, Hull is in the wrong place at the wrong time. It's in a flat part of a muddy estuary in north Lincolnshire – many non-descript brick terraces and not much industry to talk about. Despite property prices doubling in the last three years, this type of performance is not likely to continue. Yes – Hull will improve, but not like Belfast, Liverpool or Manchester. If you want good strong tenancy demand, Hull does not make the cut. If you want o invest in Hull, best concentrate on student accommodation close to the University. And make sure you are not in a flood prone area – some parts of Hull are at risk from rising sea levels (climate change). There are also very select neighbourhoods to the NW of the city – but we would not recommended buying here over places likely Wavertree in Liverpool, Headingly in Leeds, West Bridgford near Nottingham or Edgebaston in Birmingham.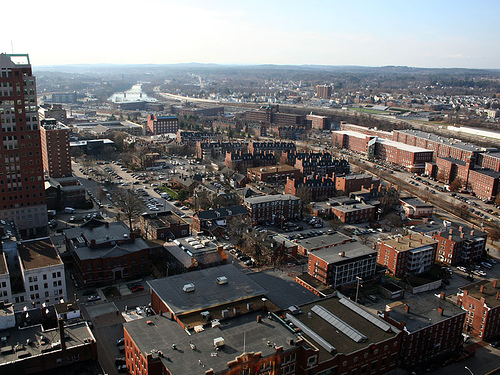 Manchester: The city has come a long way since the decline of the textile mills, port and heavy industry from 1950 to 1990. Manchester's commercial centre has boomed – many banking and services have relocated from London to Manchester (and Leeds area) to take advantage of lower priced professional labour. The internet and computers have helped accelerate this trend in the last seven years. Salford Quays is one area that is being transformed – the commonwealth games helped cement Manchester as a great sporting town and the population has been rising as more jobs have been created. The city is less exposed to potential public sector jobs declines than most northern cities and the airport and motorway infrastructure plus 10 million population within a 50 mile radius benefit Manchester – it's generally considered England's second city after London. We expect prices in Manchester and surrounding areas to rise at or slightly above the national average in the next five years. It will not show the stellar rises of 2001-2005, but it is likely to perform well as its competitive position as the 2nd city in England gains prominence.
Bury: This is one of the lowest priced towns in England. Riots and racial tensions gave Bury a bad name a few years ago – the city has been benefiting from it's proximity to booming Manchester and very low prices. For a high risk high reward play, Bury is worth a look. Best visit the town and see which areas close to the town centre you think will regenerate the quickest. Best avoid the centre of large estates. Huddle your investments in the quieter and nicer areas close to the town centre where all the amenities are.
Rochdale: This town has definitely benefited from a ripple effect from booming Manchester. Many people commute to Manchester for work and find Rochdale a smaller and more manageable place to live – also close to the Dales. It also has quite some history (textiles) – prices are likely to continue climbing as Manchester does well.
Leeds: This city has largely been regenerated already – particularly the city centre and west. A boom in financial services including call centres and back-office banking services has benefited the local economy. Many believe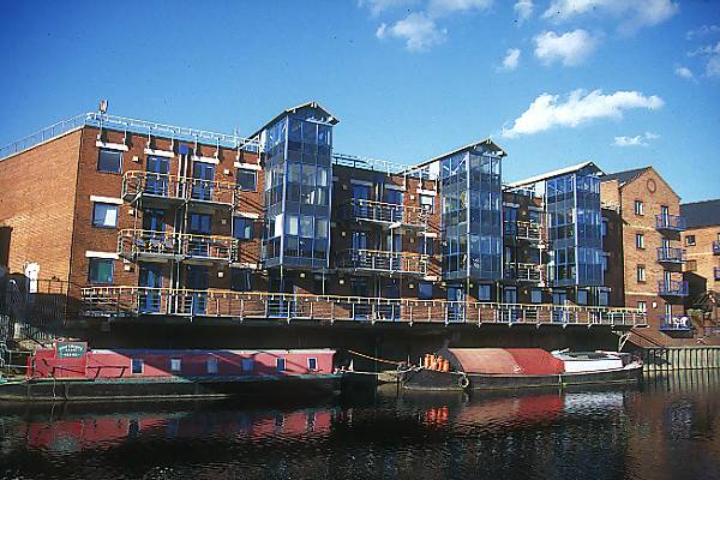 Leeds is now the 2nd most important financial centre in the UK after London. Areas which are rapidly regenerating and very close to the city centre are Holbeck (LS11, 1/2 a miles south of city centre) and Beeston (ethnically diverse area to the SE of Leeds, very low prices Victorian terraced houses). Leeds has done well and will continue to do well – however, prices are already high particularly in Headingley. If you think wealthy parents will continue to buy big expensive student homes is this hilly leafy suburb close to the city financial centre and University then it might not be too late to enter this market.
Other northern towns cities which should not be overlooked are:
· Blackpool: retiring northern babyboomers – plenty to do in the evening
· Sheffield: recovering well from the closure of steel and coal businesses and undergoing widespread regeneration. Good communications and close to the new Sherwood Forest airport near Doncaster
· Middlesborough: drab red brick conurbation undergoing general regenerations – price were extremely low – it's exposure to manufacturing and public sector jobs remain a concern
· Newcastle: prices have sky-rocketed probably too far – 53% of the population are employed in the public sector a most unhealthy situation for the local economy. A nice place to visit but likely overpriced for the future.
· Stoke-on-Trent: Has to start regenerating in earnest soon – too many years of decline – a soulless conurbation along with Hanley and Burslem between Manchester and Birmingham. Probably a good place to invest – it has to improve. Surrounded by some relatively wealthy country areas.