146: Chinese property boom - trends and demographic fundamentals
07-15-2007
Demographic Trends and how they affect Property Investment Potential
Demographics: 'the quantity and characteristics of the people who live in a particular area, especially in relation to their age, how much money they have and what they spend it on'
Baby boomer: 'somebody born during a baby boom, especially the one following the end of World War II.'
In this section:
The Chinese population is projected to increase from some 573 million in 1950 to 1310 million in 2002 to 1480 million in 2025, mainly through people living longer. Much of this population growth is from people living in the interior agricultural areas migrating to city and coastal areas for work – examples are Shanghai, and Guangdong Province in the south-east China.
The restrictions on the size of families has dented the population growth. But even though China is not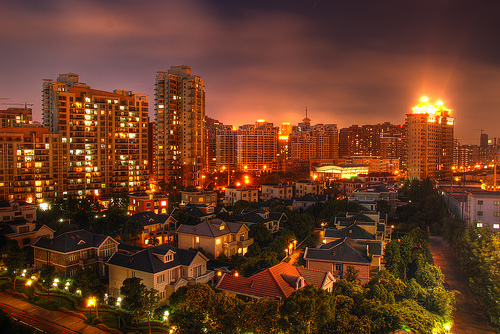 reproducing itself, people are living far longer than previously mainly due to improved health care, food and working conditions – albeit counter to this trend is that fact that most people get less exercise and are more overweight than 50 years ago. If this trend is reversed, one could expect to see average ages and hence the population grow even higher.
Another important trend is immigration – the mass influx of agricultural people to city areas in such of manufacturing jobs is leading to a boom in population in city areas – this is also supporting GDP growth and preventing wage inflationary pressures building (which can in turn lead to higher interest rates). This general demographic situation is well known, fairly deterministic and should help support house prices and demand for property in the longer term. On a small scale, expect the following demographic trends on a regional level:
As baby boomers retire, they will move out of city suburbs to be close to the sea or in leisure areas such as national parks, though most will try and stay close to their families and friends

Continued strong economic activity in the major service centres will lead to increasing populations and wealth e.g. Beijing, Shanghai, Guangdong Province.

Many rural areas that are not considered good retirement centres may continue to depopulate as farming becomes more difficult and water shortages occur (e.g. NW China) – though the people that move in may be wealthy ex-city workers wanting a lifestyle change.

Many retiring baby-boomers will relocate to southern coastal areas in China where the weather is slightly warmer and beaches and golf plus leisure facilities are good.

City centre living and pied-de-terres will become more popular as amenities (e.g. healthcare) and cultural activities improve for both young and elderly people – many commuters will become tired of long daily commutes and have two properties – one in the country, one in the city.
So there will be a shift of low earning rural people to the cities/suburbs and wealthy city folk to the countryside close to large cities. There will be a considerable increase in demand for homes (whether permanent or second homes) with sea/coastal views as the baby boomers retire starting (the oldest baby boomer is now 62 years old) and continuing for the next 20 years.
The Chinese has a healthy demographic trend for house prices – however, the population of Asia as a whole will rise from 3520 million in 2002 to 4375 million by 2025 and 4830 million by 2050. India will have the largest total population increase – from 1155 million in 2010 to 1601 million in 2050.
Country 2010 2025 2050 % increase '02-'50
Million million million
India 1155 1364 1601 55
China 1375 1482 1449 11
Pakistan 171 213 268 81
Bangladesh 160 205 280 106
Indonesia 259 300 336 45
Philippines 96 119 148 78
Vietnam 89 104 117 45
Nepal 21 40 53 106
Malaysia 26 33 43 90
S Korea 50 52 48 0
Australia 21 23 24 24
Japan 127 120 100 -21
Russia 142 136 118 -19
Total 3702 4189 4585 34
However, both Japan and Russia will see population drop significantly after 2010 so be wary of investing in these countries – particularly in depopulating agricultural areas a long way from the main cities (e.g. Siberia in Russia and northern Japan).
Macau will see a large population influx and retiring babyboomers, gamblers and people interested in leisure and holidays. The same applies for all select coastal areas popular with international holiday makers – examples include Puckett in Thailand and select Chinese holiday resorts along the south coast of China.
Asian Demographic Changes up to 2050
Property investment is for most people a long-term financial undertaking – so with this in mind, it seems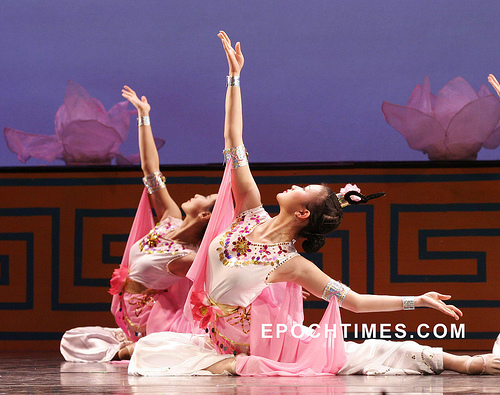 prudent to consider future long-term demographic changes that will affect supply and demand for property in Asia up until 2050. The Asian population will deliver the most increase in the number of people from now until 2050 – another ca. 900 million people from 2010 to 2050.
In Russia and Japan, it is not increasing mortality but the low fertility rates that will be responsible for the population shrinkage. People are getting married later, having fewer kids and many only have one or even no children. If the Russians keep their low fertility rate, and there is not a significant rise in immigration, the UN forecasts the population will drop by 19% by 2050.
The Japanese and Russians will have an aging population that will start affecting GDP growth after 2010, as more retired people are kept by fewer worker. China may eventually see the affects as well, but this should not be until about 2040.
Some South Asian countries such as Bangladesh, Pakistan and Nepal will see their populations double from 2002 to 2050. Land, food and water shortages could hit such countries, but property prices in central cities is likely to rise as more business is set up to cater for the expanding populations.
Predictions for Chinese Property demand up to 2050
Based on these projections of an aging population, we have prepared a few types of property that will be in demand, and those that will not be in demand as this demographic shift takes place from now until 2050:
Secure luxury apartments in nice neighbourhoods close to city centres in (mainly in large cities like Shanghai, Beijing, Hong Kong and Tianjin)
Medium sized holiday homes on the south coast of China
Luxury apartments, villas and holiday homes in tourist areas on the southern coast of China
Rural retreats close to Shanghai and Beijing

– bought by wealthy retiring Chinese

Quality medium sized home in the in secure areas towns and historic university towns– the further south the more popular

Seaside

property with sea views along south coast

Commercial office and retail premises in good city centre locations close to roads, rail and central business districts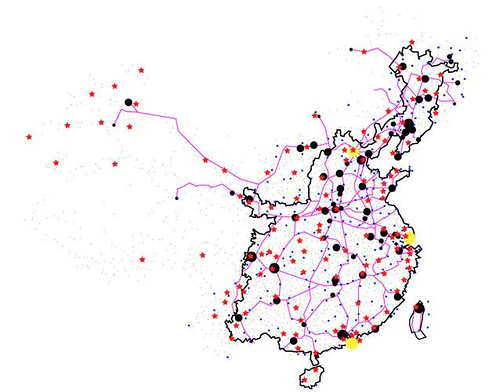 Property Not in Demand
Large houses agricultural areas far from industry and the coast (NW China)

Village and rural homes in western China that are not close to airports and amenities and cannot be classified as either holiday, second or retirement homes.

"Run of the mill" family homes with many bedrooms in areas not close to good amenities, health care, city centre culture and tourist attractions
In Chinese cities where wages and the standard of living will rise the fastest, one can expect to see prices moving up fast. Since Chinese like to be close to their families, there will likely not be a mass migration of retiring babyboomers to coastal area – however, the more wealthy babyboomers may purchase second homes or holiday homes in pleasant resorts.
"Baby Boomers" Demographics and Desires
A key consideration in future property investments is how will the baby boomers affect market prices and demand, and which segments will this be in? The baby boomers are those born between mid 1946 (end the World War II) and 1964. This was an unprecedented baby boom period in China. Immediately after the war, a surge in babies continued at rather high levels until the early 1990s. It trigger the start of the house building boom in 2000 and is likely to continue the boom through to 2030.
These baby boomers will starting to retiring around 2010 – the first wave are now 61 years old in 2007 –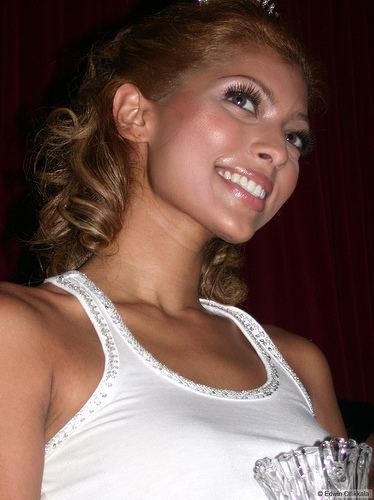 most retire between 60 and 65 years old. In the next twenty years there will be a huge opportunity to service these baby boomers – they are the ones who have benefited most from the boom economic years and have already driven house prices to record highs. They are currently in their peak money generating years (40s and early 50s). So what next? Our prediction is that these baby boomers will want the following:
Sun, sea, sand, south, sailing, golf
These new baby boomers will "not" want to sit out their retirement – most will be active, sporty, fit, desire the café culture, want to travel extensively, and be independent. They will "not" desire boring warden assisted retirement complexes in the middle of nowhere – what they "will" desire is fun, the sea, a community and proximity to family, friends and culture. They will avoid high crime areas, want to be close to airports and avoid traffic jams. They may also desire to return to where they or their family grew-up if they had fond memories, or move to where they enjoyed family holidays. In summary, they are likely to either:
Stay put if they already live in a nice home

Have a second home in a holiday resort – probably at the coast (sun, sea, sand, sailing)

Have a secure apartment in a town or city centre with culture
We believe the ideal investment to service these needs is a medium-high end two double bedroomed apartment with balcony overlooking the sea or marina (example locations would be the south coast of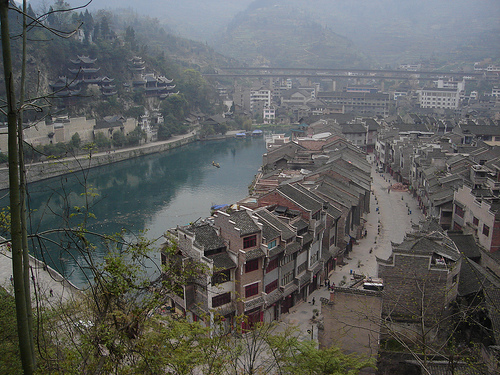 China). There will be more and more baby boomers chasing less and less property – and it's just beginning. The suburban semi-detached and detached houses – so called commuter properties – may become less fashionable though demand will remain high in Shanghai and the larger industrializing cities. Large houses in the countryside with land will probably increase their value if they are close to large cities, although these properties may become difficult for the elderly people to maintain and service in later years.
Any improvement in infra-structure in towns will improve property prices – examples are new Universities, new high speed train links, Olympic venues, large new office complexes.
We see particular capital growth in these areas in the next 10-15 years, as more baby boomers decide to settle outside urban conurbations to the "seaside". The sea, sand, sun, surfing, sailing, walking, cycling, café culture and activities / amenities will increase demand in these areas. That it not to say that the main city centres will not do well. Baby boomers may also choose to have a pied-de-terre for tourism, leisure, maintaining business and investment contacts, visiting family and friends – hot areas are likely to be Shanghai, Beijing, Tianjin, Hangzhou, Hong Kong, Shenyang and Changchun. The closer the pied-de-terre apartment is the top theatre, restaurants, central banking and business complexes and city leisure centres the better.
Below for reference are the largest Asian cities with their populations and ranking. The cities that are expanding quickly such as Indian and Chinese cities will do very well from property investment. As it becomes more difficult to travel into work and the cities expand and congestion increases, the central apartment locations will sell at a premium.
Biggest Asian Cities (with Global Ranking by size)
1. Tokyo, Japan - 28,025,000
3. Mumbai, India - 18,042,000
6. Shanghai, China - 14,173,000
9. Calcutta, India - 12,900,000
11. Seóul, South Korea - 12,215,000
12. Beijing, China - 12,033,000
13. Karachi, Pakistan - 11,774,000
14. Delhi, India - 11,680,000
15. Dhaka, Bangladesh - 10,979,000
16. Manila, Philippines - 10,818,000
18. Õsaka, Japan - 10,609,000
20. Tianjin, China - 10,239,000
21. Jakarta, Indonesia - 9,815,000
23. Istanbul, Turkey - 9,413,000
24. Moscow, Russian Fed. - 9,299,000
28. Bangkok, Thailand - 7,221,000
31. Hyderabad, India - 6,833,000
32. Chennai, India - 6,639,000
34. Hangzhou, China - 6,389,000
35. Hong Kong, China - 6,097,000
36. Lahore, Pakistan - 6,030,000
37. Shenyang, China - 5,681,000
38. Changchun, China - 5,566,000
39. Bangalore, India - 5,544,000
40. Harbin, China - 5,475,000
41. Chengdu, China - 5,293,000
43. Guangzhou, China - 5,162,000
44. St. Petersburg, Russian Fed. - 5,132,000
47. Jinan, China - 4,789,000
48. Wuhan, China - 4,750,000
50. Yangon, Myanmar (Burma) - 4,458,000
53. Qingdao, China - 4,376,000
55. Pusan, South Korea - 4,239,000
57. Almadabad, India - 4,154,000
65. Chongging, China - 3,896,000
68. Handan, China - 3,763,000
71. Hanoi, Vietnam - 3,678,000
72. Sydney, Australia - 3,665,000
74. Singapore, Singapore - 3,587,000
77. Pune, India - 3,485,000
78. Bangdung, Indonesia - 3,420,000
81. Nagoya, Japan - 3,377,000
82. Nanjing, China - 3,375,000
84. Xi'an, China - 3,352,000
90. Melbourne, Australia - 3,188,000
92. Dalian, China - 3,153,000


Beijing and the Forbidden City
Prices in central Beijing are in the range £1000/m3 to up to £3000/m3 for the very most exclusive penthouses. Expect prices to rise rapidly to London West End levels in the next 10-15 years. Anywhere close to the Forbidden City is the most select address (equivalent of the Mayfair of Beijing). It's a simple model, the closer the better and expect prices to sky-rocket the close to this area you are.
Enclose below some ariel photos which may help orientate you.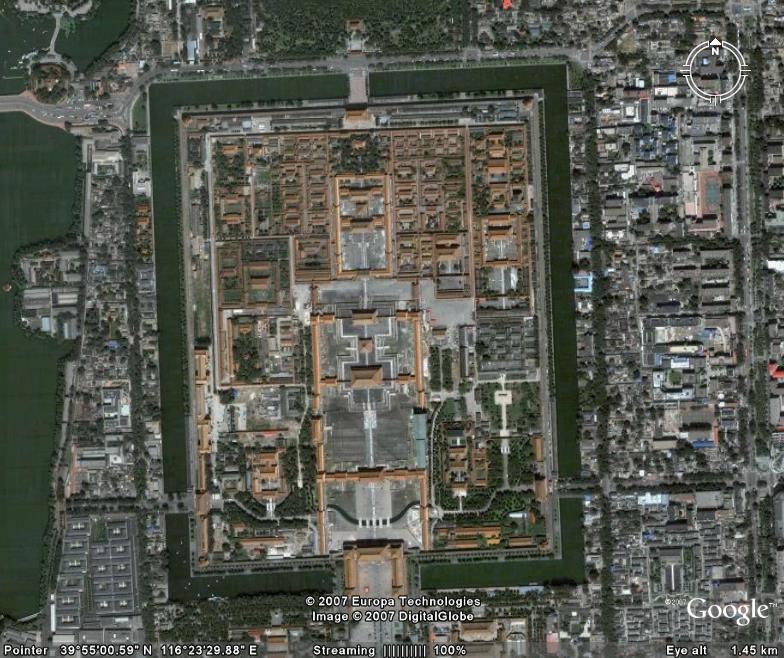 This image is zoomed out - we hope you have found these helpful.