162: UK and US Market Update
10-06-2007
1. UK Market Update
According to both Halifax and Nationwide, UK house prices continued rising by 0.7% in August by dropped 0.6% in September, despite the credit crunch and Northern Rock problems. Most analysts though prices would stagnate or drop – this news was indeed a surprise. However, these average numbers mask some pretty extensive regional variations. For example, prime areas in London continue to rise strongly at about 10-15% a year, albeit not at the heady pace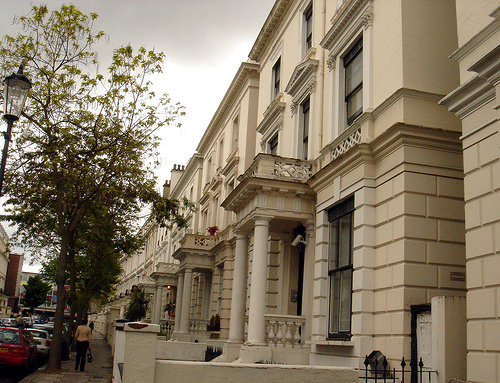 of early 2007 25%+ per year. Poorer areas in London have seen prices stagnate in the last few months – coming from 10-15% per annum to rates of 0-5%. In the north, prices continue to rise slowly. But in some areas where jobs have been lost or prices rose dramatically in the last few years, prices are falling – like Gwent. Despite the financial turbulence, we still believe London and southern England are the best places to invest. Yes, they are exposed to the global financial markets, but there are such huge inflows of international money into London that we do not believe in the longer term London's GDP will stagnate. However, in the midlands and northern areas which are more exposed to manufacturing and public sector jobs, we see problems in the next five years. Gordon Brown has finished the major public sector expansion and the UK has run out of money for such schemes – hence at best we see public sector jobs growth stagnating and at worst we see wide-scale jobs losses. Manufacturing has faired better than expected in the midlands and north compared with what we predicted, but as China and India increase their global influence and German manufacturing and technology improves further, we see manufacturing growth declining from 2% to 0-1%. So we have not altered our stance on investment weighting to the south, close to London.
As previous described, London is no longer a local market – it is a global city which is impacted by global events. Some positive and negative events that affect the London market include:
Positive
· Mergers, acquisition, private equity, hedge funds, derivatives
· High oil prices (Russian, African, Middle Eastern oil money)
· Finance and banking – particularly with New York, Tokyo and Paris/Frankfurt
· Global corporate profits
· Chinese, Asian, African financial trade
· Tax heaven status – for Asian and Russian billionaires
· Global tourism and air transport hub
· Current level housing supply (most likely)
Negative
· Bank bankruptcy – jobs losses
· City bonuses dry up
· Security - terror attacks
· Global security fears
· Global economic downturn
· Tax changes that affect wealthy immigrants and London financial markets
· Flood of new homes (highly unlikely)
With the booming oil business in Africa, Middle East – the booming Indian and Chinese economies and more specialized financial tools being used for investing, London stands in a very good position to prosper from the current average global GDP increase of 5% (8% in India and 12% in China).
We most favour the areas very close to Prime London districts – examples are:
· West Kensington
· Fulham-Hammersmith
· Battersea-Clapham
· Maid Vale
· Islington
· Mid-Town – Bloomsbury, Soho, Blackfriars
· Shoreditch, Clerkenwell, Limehouse
· Borough, South Bank, Kennington
· South Hackney
We currently now advise UK investors to consider holding off from any further purchases until December this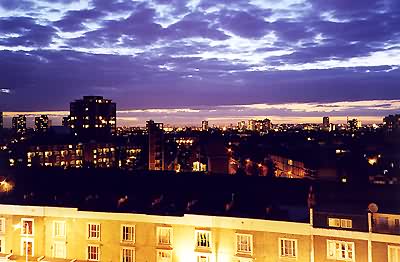 year. The market is slowing and we expect their could be a correction in the next few months – if this leads to a panic and prices dropping, you do not want to be buying at the top of the market. Best hold off until December, so see how the economic and property scenery looks at this time. In addition, December is always an excellent time to get a low-ball offer in for property because:
· Its dark, depressing, houses don't look their best – gardens look bleak
· If you view in the evening, their will be least chance of paying a premium for a flowering garden and balcony-terrace
· Most people are focused on their Christmas shopping – less competition
· Most sellers are desperate to get an offer in before Christmas, so they can celebrate without worrying
The first week of December is the time to get in the best low-ball offers – and it's only 3 month away.
Another consideration is interest rates. We believe that when interest rates drop, stock markets should positively respond. City bonuses will be high again, despite all the current fear of banking collapses. And if interest rates start to drop again, this should stimulate the property market. It's best to hold back just at the moment, see these development, and if the property market is not looking like it will crash in late 2007 and interest rates start to drop, then get in just before Christmas. This is the very best totally objective guidance we can give our valued visitors.
2. US Market Update
The US market is going through a period of downturn. Some states have been hit harder than others. For example, Florida and some parts of California have been hit particularly hard in part because this is where prices have risen the fastest in recent years and because there is excess supply over demand. Areas around Detroit which have suffered from auto industry jobs losses have also been hit hard. Some areas like Seattle,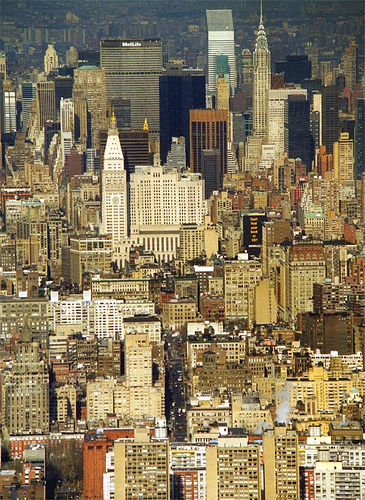 Portland and New York have hardly been hit at all. So it really does depend on where you are investing or living in the USA. The sub-prime wows will not affect the most affluent areas. But areas where speculative investing has dried up like in Florida have been hit hard even though most of the properties have not got many sub-prime mortgages.
For international investors into the USA, things are even more bleak because of the $US decline, as we predicted late 2006. It looks likely to drop further because of the slowing economy and interest rates dropping in the next six months. This is a serious consideration for foreign investors because if property prices rise by 10% but the currency declines by 20%, you'll have lost 10%. So our advice to foreign investors at present is to avoid the US market. However, if there was a fully fledged crash or severe price correction – something we have not seen yet, then it could be worth investing if one saw the $US could appreciate again, and the economy started moving towards growth. It's about the worst time to invest in the US real estate at present because:
· Interest rates are high
· Dollar is declining rapidly
· House prices are high and declining
· Sub-prime issues have not yet unwound
However, by mid next year we might seeing:
· Interest rates dropping rapidly
· Dollar steadying
· House price bottoming out
· Sub-prime issues unwound fully
For the most experience cash rich investor wanting to make the very highest returns whilst minimizing their risk, the places to consider investing are Florida and California, plus Texas and Arizona – all hot mainly dry states. The reasons are describing in our Special Report – but you'd be buying off the back of a crash into a rapidly growing economy where the population will boom. And it's hardly surprising house prices in the USA have stalled because interest rates have risen from 1% to 5% in a few years (a five fold increase!).
But particular places to avoid are manufacturing centres around Detroit - when oil prices skyrocket to $125/bbl by end 2008 as we predict, it will be the death of the large SUVs, gas guzzling autos and car plants will close in this area leading to jobs loses. Japan and Europe will take a larger share of the auto market as people choose more efficient smaller cars. Sprawuling urban areas will suffer - areas requiring a longer commute. Inner city living will become more popular - best bear this in mind when you invest.
The good news is that there are - as of October 5th, some early signs of recovery since payroll employment has increase in the last month. Worth monitoring closely, because of you believe the USA has already reached the bottom (most people don't) then you might want to start investing again - all experienced contrarians will know what we are alking about here!