180: Oil prices continue to skyrocket
01-01-2008
PropertyInvesting.net
Oil prices dropped back to $90/bbl by 12th December, but please do not be fooled. In the run up to Christmas they again went up to $97/bbl supported by: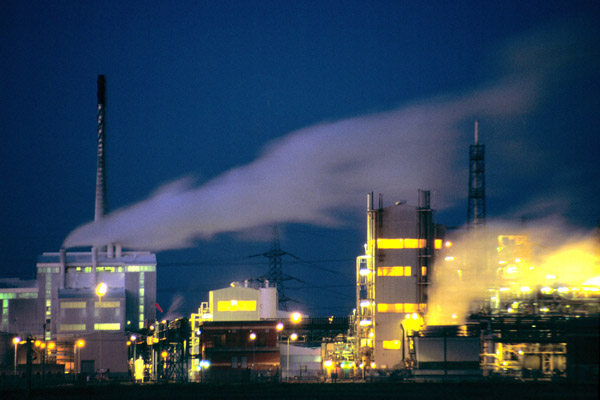 investors using oil as a hedge against inflation

inadequate supply - lower inventories in the USA
This is a brief rest before a surge in 2008 – we still maintain our prediction of £125/bbl by end 2008. The only good news we have found is that in 2008, there are a number of big new projects coming on stream in Angola, Kazakhstan, USA and Middle East which should help - a total of some 8 mln barrels a day of new oil. But faced with large declines in existing fields, the big question is whether the global production can increase from current levels of about 85.7 mln bbls a day to the projected demand of 87.3 mln bbls a day for 2008. It's a big risk. We maintain global production is on a rolling plateau. Oil prices will have to rise as deman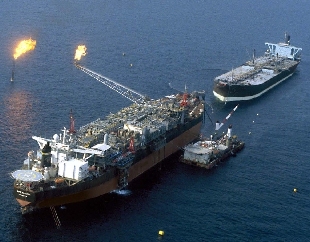 d increases by 1.4 mln bbls/day per year. The only way to reduce demand will be to increase prices. Because in developed nations tax on auto fuel (70% of oil is used for transportation) is 50–80%, we believe oil prices would need to at least double to make any meaningful impact on demand. Do you anticipate traveling less or getting a new car if petrol price rose by another 30% - likely not.
No other meaningful or substantive alternatives are out there in the short term. Interesting to here of Tata's announcement they will build cars selling for $4000 in India – with 1.3 billion people all wanting transport, you can imagine the affect on oil demand this will have. China is just one country pulling in oil resources. To read more about oil from our insightful special reports, please click on the below links:
169: Oil supply crunch begins… protect yourself
168: Alarm bells ringing – oil price shock now on the horizon
163: Making Serious Money as asset prices plateau – resources and property
161: Resources winners and losers - ranked list for property investors
160: Find out the winners and losers in the biggest oil boom in history - about to happen...
159: Massive oil boom - the winners and losers - be prepared
158: Supply and demand scenarios - oil boom and the property investors insights
157: Impact of "Peak Oil" for Property Investment
151: Oil price $125 / bbl and rising…how to take advantage in property
150: Peak Oil shortly due to be reach – unique insights for a property investor  
148: Take advantage of the oil/gas/coal boom – key insights
These free reports describe the best places to do property investing to take advantage of high oil prices. There will be a massive transfer of wealth from oil importing nations to oil exporting nations – like you have never seen before. Countries with no energy options will suffer dramatically. Those with masses of energy (e.g. Canada, Norway, Kuwait) will boom. The USA and UK will fair in the middle because they produce half of what they consume. The real losers will be countries like Greece, Spain, Italy and poor African and South American nations without oil, gas or coal. Solar will boom, so the quicker Spain and Greece gets after this technology the better!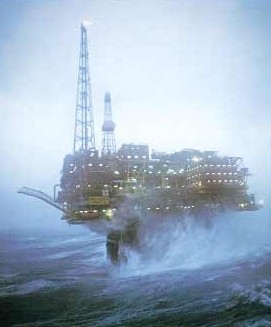 OPEC in early December claimed they have 4 million barrels a day of spare capacity – and the markets bought it. We very much doubt this synopsis. We believe OPEC may have a temporary 1 million barrels  a day of spare capacity - no more. If you believe OPEC, the prices should drop to $75/bbl by mid 2008. If you believe us, then they'll be at $125/bbl by end 2008 – even without major geopolitical issues and security tensions. So be prepared for a mother of all oil price hikes. And we repeat, don't say we didn't warn you!
It's a particular concern the border clashes between Turkey and Iraq, riots in Kenya and problems in Pakistan. Further tensions in general Middle East area could drive prices higher still. 
For the property investor, some key considerations are:
·          do not purchase property in far off places which take a tank full of gas to reach – this includes suburban homes with a very long daily commute to work centres
·          be careful about purchasing holiday homes in places that need a 10 hour flight to reach (stay within 2-3 hour flight radius from major population centres)
·          be careful not to purchase huge fuel inefficient homes in cold climates requiring much heating oil, gas or electric
·          the lowest risk options are city central quality apartments close to services jobs
·          consider purchasing property:
o         in oil, coal, gas and mining boom towns (refer to the above special reports)
o         close to oil company and oil services company offices
o         in areas positively affected by renewable energy developments – solar, wind, hydro-electric, low energy conservation centres. 
For US investors the best places to invest in the USA to take advantage of the oil boom are:
·          Wyoming – Green River area for the coal boom
·          Western Colorado – oil shale potential future boom area
·          Texas – Houston, and Dallas-Irving-Fort Worth – oil/gas HQs and technical services centres
·          New York City – oil/gas/energy trading
·          Oklahoma – ethanol from corn and some old oil/gas wells
The USA has more coal than any other country in the world. So it seems clean coal technology with electricity to automobiles (electric cars) will be a key future response to dwindling oil (and gas) supplies.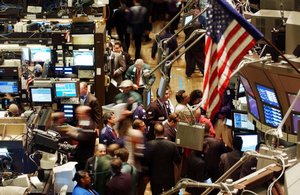 Specific boom areas are the Green River area of Wyoming – for the Bakken Oil Shales, and massive coal developments – future and current employment and wealth. It's way out in the sticks, but rental accommodation for energy workers is worth considering in this area. Houston, Dallas, Irving and  is the other
As we predicted, Houston has done well in the last few years to weather any downturn in the real estate market and we expect this to continue. But be very careful not to purchase property more than a 30 minute auto commute to a city centre – when oil prices skyrocket, people will want to move into the cities to reduce their fuel bills. Outlying suburban areas will suffer. An extreme example is – don't buy a large detached suburban house 80 minutes commute to downtown Detroit. The gasoline guzzling car plants will close. No-one will be able to afford to commute or heat a huge house in the cooler north. Better off buying a downtown apartment in the oil capital of the USA – Houston, which will benefit from the high oil prices that in turn will destroy the gas guzzling autos.
For Canadian investors, any property in Calgary, Edmonton or around Fort Macmurray (where most of the oil sands projects are concentrated) will see prices rise as oil prices rise. Oil sands is the immediate future of the energy business in North America - and Fort Macmurray is it's home. Production of oil sands is likley to increase from 1 million barrels a day today to ca. 4 million barrels a day by ca. 2020 - with potential to supply half of the USA's oil needs. So look no further than across the border in Alberta for where the action will be. And if you are bearish on property at the moment, you best start looking at investing in oil sands companies!