184: Russia short brief
02-03-2008
PropertyInvesting.net team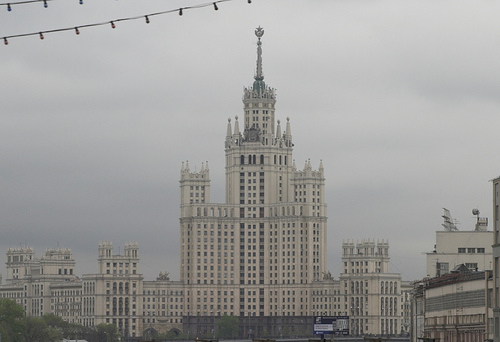 By popular demand we enclose our views on Russia. They are bullish. The simple reason is – oil. The oil price has risen from $7/bbl in 1998 to $90/bbl today. Meanwhile Russia's oil production has increase from 6 to 9.3 million bbls/day. The value of it's gas is not far behind that of it's oil. That's $305 billion in revenue foir oil alone. If oil prices rise to $180/bbl, this will be $610 billion! So where does all this money end up?
Moscow

– expensive real estate and banking and financial service businesses. Rents and real estate prices are very high already, but expect prices to continue their upward trend. Buy recommendation.

St Petersburg

– A new flashy headquarters of the massive oil/gas company Gazprom is located in St Petersburg, President Putin's home city – a beacon of Russia's new found wealth. This dominant regional oil company will only get more wealthy as oil and gas prices increase and production stays strong. The President would like to transform this regenerating city into the great Russian gateway to the country. Trade with western Europe will increase as ties become stronger. Expect prices to continue their upward trend. Strong buy recommendation.

Black Sea

– a smaller proportion of the oil and business wealth will find it's way into select summer holiday homes along regenerating areas of the Black Sea coast. Look for villas and luxury apartment along with regenerating sea-side resorts along the coast. The beautiful Crimean peninsular is an area popular in the old Soviet times with party chiefs – now these homes are being snapped up by wealthy Russian civil servants and business people. Also watch out for a the new road SE to the coastal town of Sochi close to the Georgian border. However, the season is only three months long, so be careful if you wish to rent such property out. Moderate buy recommendation.

Abroad

– West London sees a higher proportion of this wealth than any other foreign city in the world. London has been our favourite UK investment spot for the last five years – and continues to be because of global trade, investment and population growth. Wealthy Russian non-doms help.