195: USA market - bottoming out Oct 2008 then improvement
06-07-2008
PropertyInvesting.net team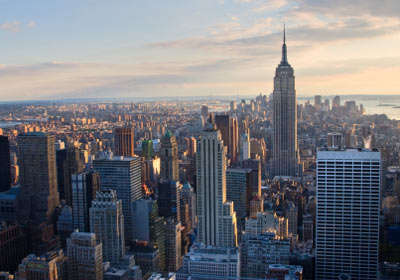 USA Market Update: We believe all the gloom regarding the US economy is way overdone. An example is the first quarter GDP figures reported last week. Most of the media was reporting the USA was probably "already in a recession" in February and March – as it transpired, Q1 GDP was a whopping 0.9% (or 3.6% on an annualized basis). This is above trend growth. Tax breaks and low interest rates should start feeding through shortly – so we expect growth to continue to be strong. Okay, there has been a severe credit crunch for about 8 months, but this is more or less ended now in the USA. Foreclosures are still rising and house prices areas still dropping markedly, but we expect the worst to be over by October 2008, as the main period of rate re-setting has worked its way through.
As oil prices have stayed high, many oil exporting countries have taken the opportunity to invest in banks, real estate and businesses in the USA whilst asset prices are relatively low and the dollar is weak. The weak dollar has also benefited US exports and reduced imported goods – so the USA's current account deficit and balance of payments deficit have reduced significantly. The dollar is likely to remain weak, but this should boost growth, employment and inward investment by oil rich nations. As the banks work through their bad debit, and take their learnings from the spree of lending too much money to sub-prime candidates, we believe the real estate market is likely to start improving by year end. By end 2009, we see prices rising. So in summary, anytime in the next 8 months is probably a good time to pick up some real bargains – we're thinking foreclosures and distressed sellers.
The biggest downturn has been in Florida, Arizona, and Utah plus parts of California. We actually believe all these states in the longer term are the best states to invest in – the reason is the massively expanding population and good weather for retiring babyboomers – as you can be read in our US Special Reports. The main reason why prices have come down by up to 25% is because of the boom in prices in the previous five years, large building programs and intense speculation. So you might now find you can pick up foreclosures, and real estate from distressed developers for reduction of a further 20-35%. It's when things look the most distressed that it's best to buy, and we think things should start looking less distressed in 2009.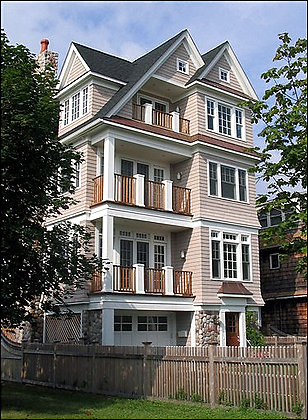 USA boom areas. The latest real estate price news has confirmed our predictions that some of the best areas to invest in are those areas exposed to the energy business – examples are Texas (Dallas, Fort Worth, Houston, Irving, Galveston, Austin), Montana, Wyoming (Green Rover area) and to a lesser extent Oklahoma and Bakersfield in California. All areas positively exposed to soaring oil, gas, coal and energy prices. Some parts of northern Utah may also eventually benefit from oil shale production. Areas around Houston – the Bakken Shales play – are also benefiting from renewed drilling activity.
The coal mining areas of Virginia are also worth a look – it's predictable that coal prices will keep rising and coal mining activity will boom in SW Wyoming and parts of the Appalachian Mountains coal belt. Jobs will be created and previously depressed areas will improve driving real estate prices higher.
We also like Carolina – many businesses are moving south from New York and NE USA in part because of the nice climate, educated workforce and new technologies – Charlotte is the only highlight in the Schiller real estate price survey with real estate prices up over the year.
Canada: House prices in Canada should keep rising and the Canadian dollar should strengthen further against the US dollar as the commodities boom continues and oil sands developments expand. Particular boom towns are Fort MacMurray, Calgary and Edmonton. The whole of Canada though should be positively impacted. The shear size of the resources of Canada is impressive and this stable prosperous country is sure to do will in future years – a low risk place for real estate investing with good upside, particularly in the oil boom areas.