213: East London regeneration and infra-structure update for property investors
07-27-2008
PropertyInvesting.net team
For all the serious London property investors, we have prepared a summary o the key infra-structure upgrades, mainly in East London, that we believe will impact asset prices and returns in future. Beyond any doubt, a new rail or tube station helps with bringing new wealth, income and prosperity into an area - helps deprived areas and increases rental demand and property demand generally. It's not rocket science. We have systematically researched the latest timings and stations to be built, to help you in your investment decisions.
London Tube Map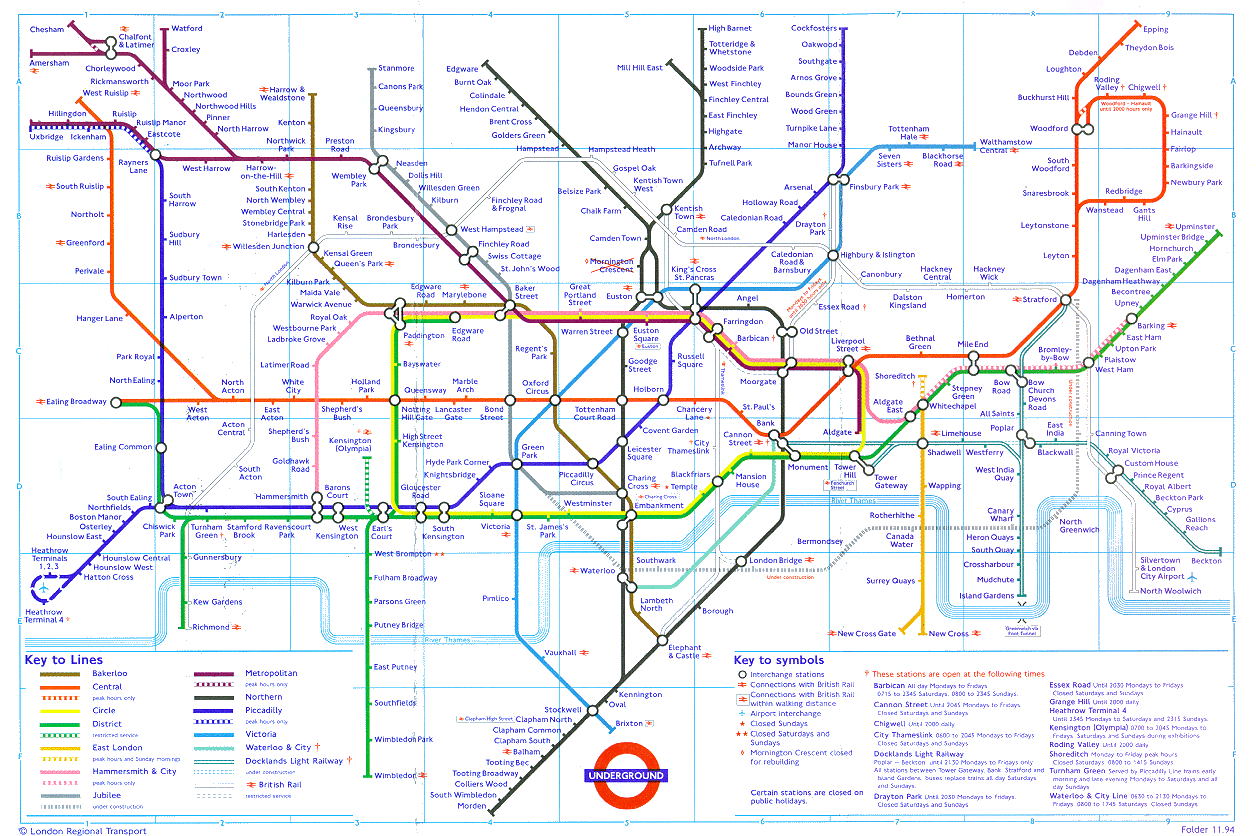 A. Dockland Light Railway Extensions. Any property close to these new stations will see their value increase relative to the average London property. We have summarised the branch extensions - with new stations and timing:
1. Woolwich Arsenal 2009 (from Silvertown via North Woolwich via new tunnel under Thames)
2. Stratford 6 km extension – 2010
Stratford

International

Stratford High Street

Abbey Road

West Ham

Star Lane

Canning

Town
3. Langdon Park (north of All Saints near Bow) new station on old line under construction
4. Dagenham Extension – proposal ony - possibly 2012
Beckton Riverside would serve the development proposals for the area between the River Thames and the A1020 in the vicinity of the proposed Thames Gateway Bridge.

Creekmouth, Barking Riverside and Goresbrook (formerly Dagenham Vale) stations would be located so as to maximise catchments within the Barking Riverside development.

Dagenham Dock station would be an interchange
These light rail developments link to Stratford - the main site for the London Olympics of 2012. These areas will likely encounter faster regeneration because of the new communications. Some of these area will be transformed. Woolwich is a good example - one will be able to travel via DHL to Canary Wharf (20 miutes!) then Bank in the City of London (27 mins) without changing - and this is sure to boost prosperity and with it property prices. At present, it takes about 50 minutes to get to Bank - so now Woolwich will be open to all the city workers who earn high salaries and want to live along the Thames in a regenerating area up-river. Okay, we all know Woolwich is not Battersea, but will will certainly show improvement over time because of this new infra-structure development. And anyone that has ever visited wind swept North Woolwich in the winter will know this new development cannot have come quick enough.
Watch out also for the Dagenham development which may or may not proceed - a direct link between Canary Wharf and Dagenham would undoubtedly have a big positive impact on the area.
B. East London Line Extension
Here we summarize the latest timing and stations to be built on the "East London Line tube extension". Many of these areas will be transformed particularly those that currently have no station and are also far from existing railway station - Haggerston is probably the best example. By 2009, we'll be able to travel by tube from Highbury to New Cross Gate without changing train. It will open up New Cross Gate and New Cross to the vibrant City and north of London - very exciting.
2009 New tube trains
1. Dalston Junction
2. Haggerston
3. Hoxton
4. Shoreditch High St
Through trains to New Cross Gate (terminating)
2010 East London Railway Opens - through trains to:
New Cross Gate (already open, now a through station to West Croydon)
Brockley
Honor Oak Park
Forest Hill
Sydenham
Crystal Palace
Penge West
Anerley
Norwood Junction
West Croydon
Phase 2 (to be announced)
Surrey Canal Road
Queens Rd Peckham
Peckham Rye
To Wimbledon (possibly via Clapham Junction)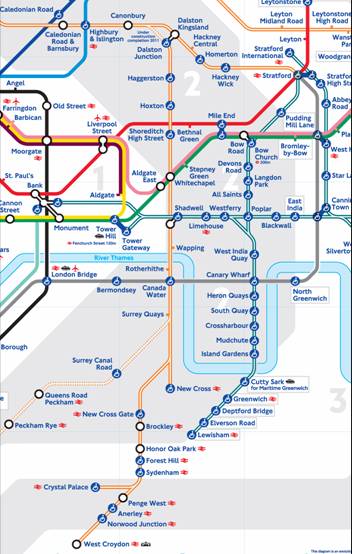 In 2010, the above stations will open - transforming places like sleepy Brockley and Honor Oak into the mainstream tube world. Large tracks of SE London Victoriana will become accessible to City workers - we expect this to positively impact property prices.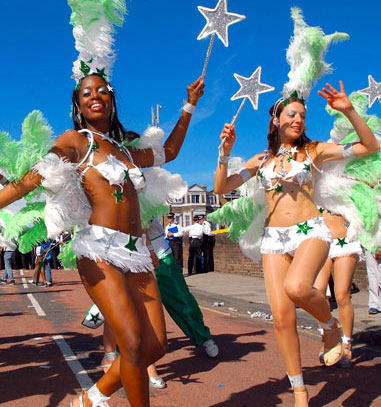 Workers will be able to travel from Highbury all the way to West Croydon by tube - overland on "East London Railway" from New Cross Gate southwards. We've been waiting years for this exciting development and this extension to West Croydon is now 95% certain of happening.
Phase 2 seems to be suffering a bit of delay - this is the section from a new station called "Surrey Canal Road" near Millwall Football Ground (next to the Incinerator) via Queens Rd Peckham, Peckham Rye all the way to Wimbledon. We'll keep you posted on any developments here - it's likely to happen though, but possibly not until 2012 or later.
Any residential property investment within 3-5 minutes walk of these new stations will see a big benefit in both rental demand and asset prices after station completion.
We hope you have found this research helpful in assisting London property investors. If you have any comments, please contact us on enquiries@propertyinvesting.net
Tube Map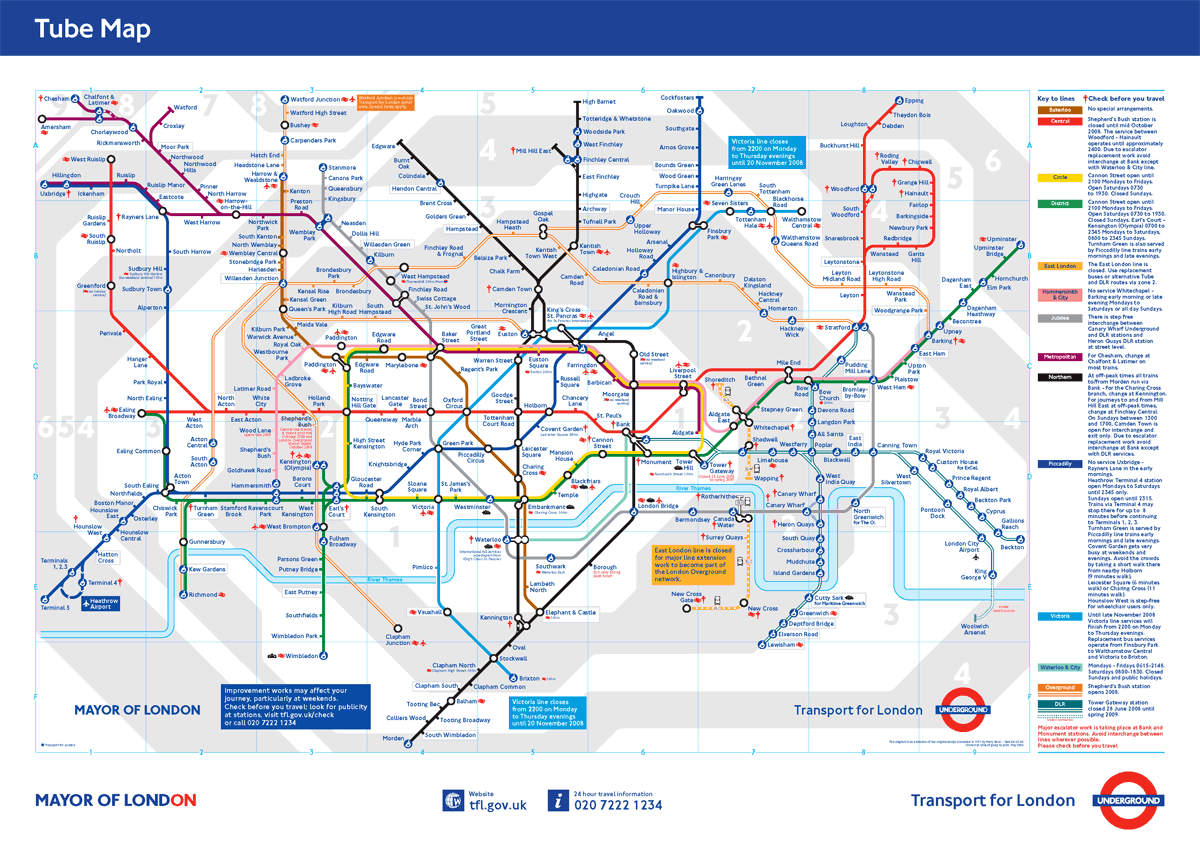 Tube Map