234: London Olympic Games - impact on London property
11-08-2008
PropertyInvesting.net team
The London Property Hotspots map shown below was prepared the PropertyInvesting.net team to help property investors pin-point the most prospect areas for asset price increases from mid 2009 up to 2012 and beyond - it provides a summary of many of the key investment areas within East and South-East London which are likely to be positively impacted by the following new infra-structure developments in the next ten years:
South London Line tube extension via New Cross, Brockley and Peckham (2010)
East London Olympics (2012 based in Stratford)
Dockland Light Railway extension to Woolwich (2008)
Tube extension to Hackney (2010)
Crossrail - Stratford to Heathrow (2017) - go-head given 2008
Eurostar International Station at Stratford and St Pancras (finished 2007)
City airport expansion (ongoing)
Canary Wharf office space expansion (ongoing)
London Property Hotspots 2008-2012 - PropertyInvesting.net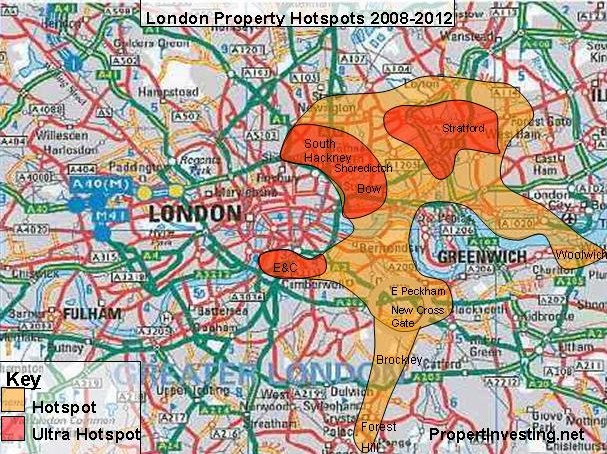 PropertyInvesting.net map Oct 2008
Properties purchased close to the new rail/tube stations and infra-structure projects, preferably within quiet Victorian neighbourhoods, are likely to see significant above trend house price movements in the next ten years, continuing the trend experienced in the last 5 years. Why? Because the population of London is forecast to expand by another 600,000 people by 2015 - we cannot foresee anything like the house building required to keep up with this demand. In addition, London is likely to remain a critically important global financial and services centre - providing solid and relatively high paid employment. This despite the recent financial turmoil Oct 2008 which we envisage to lead to a recession in the UK in 2009 but rapid recovery end 2009 and into 2010 and beyond.
If you have comments or other views on areas that they believe should be included, please contact enquiries@propertyinvesting.net
If you consider the all new infra-structure developments together, then work out when these will occur and their overlapping spheres of influence from an general impact and time stand-point, you can then work out the highest change of positive change, and the biggest impact regeneration will have within these areas. If positive change and regeneration take place, it is highly likely the prices will firstly rise, and secondly rise at a high rate than surrounding areas. Good examples of areas with profound overlapping spheres of influence are:
Bow and Bow Church
Stratford
Hackney Wick
Plaistow
West Ham
Hoxton
Canning Town
Shoreditch
Kings Cross
Woolwich North
Woolwich
New Cross
Limehouse
Brockley
Forest Hill
East Peckham
Surrey Keys
Crystal Palace
Croydon
Leytonstone
Forest Gate
These are some of our top potential regeneration hotspots for the next four years in the UK - all of these will be positive impacted by the Olympic Games, East London Line, Eurostar (High Speed One), City and Canary Wharf financial developments, and Docklands Light Railway extensions.
The key to the property price increases which are anticipated from mid 2009 to 2012 is the Olympic regeneration and development programmes planned and being built. Billions of pounds will be spent regenerating previously derelict areas of the Lower Leas Valley around Stratford and southwards to the River Thames. These developments will improve rail, tube, road and general infra-structure which will:
Make East London more desirable to live for wealthy workers
Improve social and economic conditions in this deprived area of London
Increase employment, business and public sector employment and wealth
Thence increase property prices and rental prices
Give high return on investment for property investors - this is our expectation (from mid 2009 onwards, we advise holding off from purchase until the bottom of the market is reached - we expect this to be mid 2009)
Below is provide a selection of maps and images to provide you with a database showing where the key new developments will be and where the Olympic events will be held. As a general rule, the larger the positive change and the larger the infra-structure investment, the higher the property price increase will be for used (existing) property.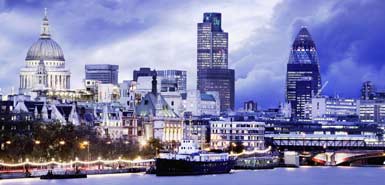 If you locate good quality Victorian property in quiet streets close to the new developments, you will pobably see large price increase after 2009. Examples are:
Forest Gate - beautiful terraces between Stratford and Forest gate south of the rail line
Stratford Village - 0.5 miles SE of the main town/city centre just north of Ham Park
If you walk around these areas, you will be able to images how they may look like Kennington or Fulham one day - if the infra-structure developments transform East London as some people expect. It will never be West London, but the centre o gravity of London has been and will be pulled eastwards in future years as East London becomes more desirable to live in.
Olympic Map of Events London 2012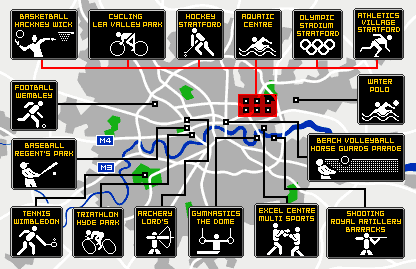 Venues plan for 2012
Olympic Map London 2012 - Stratford and Lower Leas Valley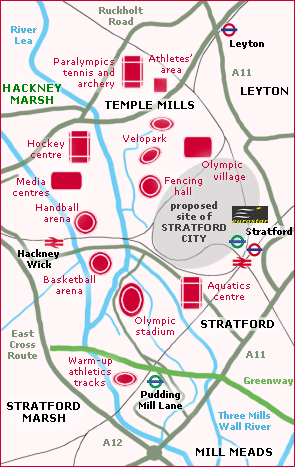 London Regeneration - Olympics 2012 - Lower Leas Valley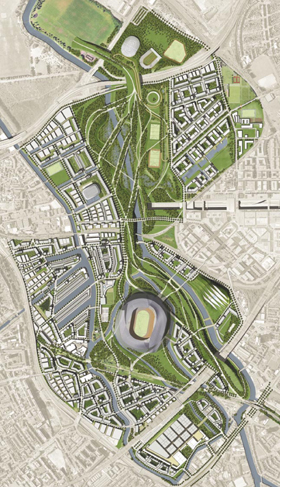 London Olympic Venues 2012 - indicated in 2006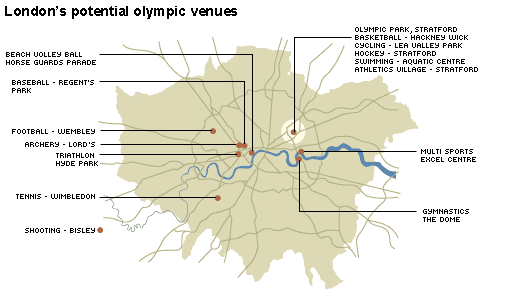 London Olympics Ariel View - GoogleEarth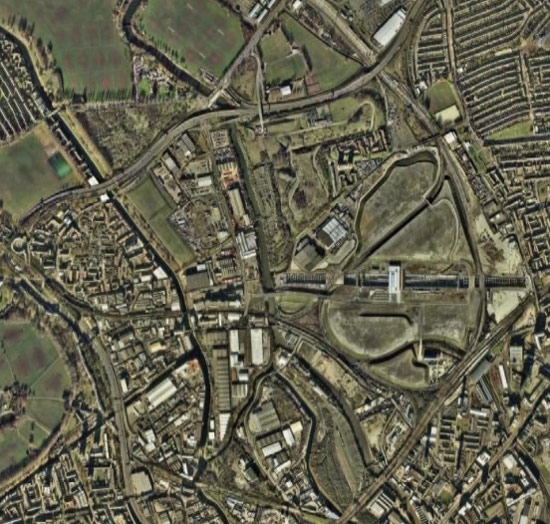 London Olympic Stadium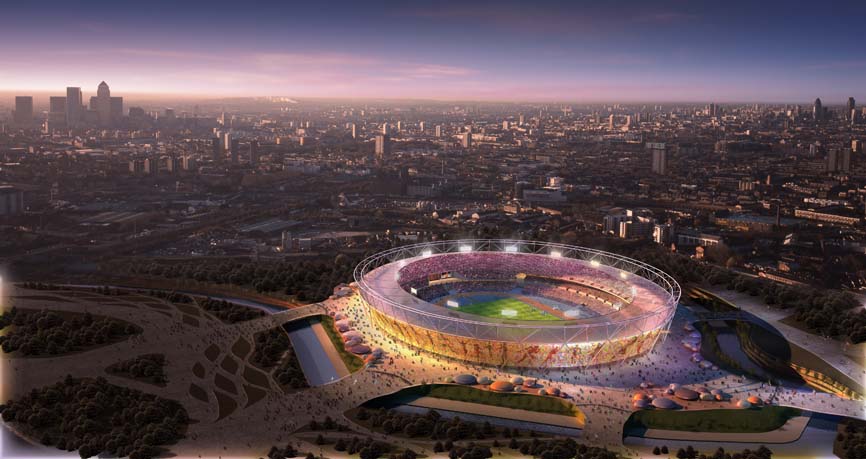 Millenium O2 Dome Greenwich London - likely to be used for London Olympics 2012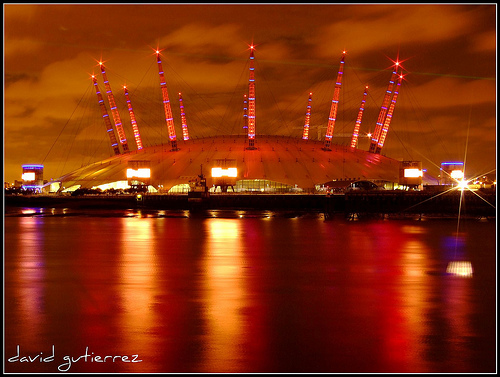 London Olympic Park 2012 - Stratford City in foreground, Bow/Poplar/Canary Wharf in background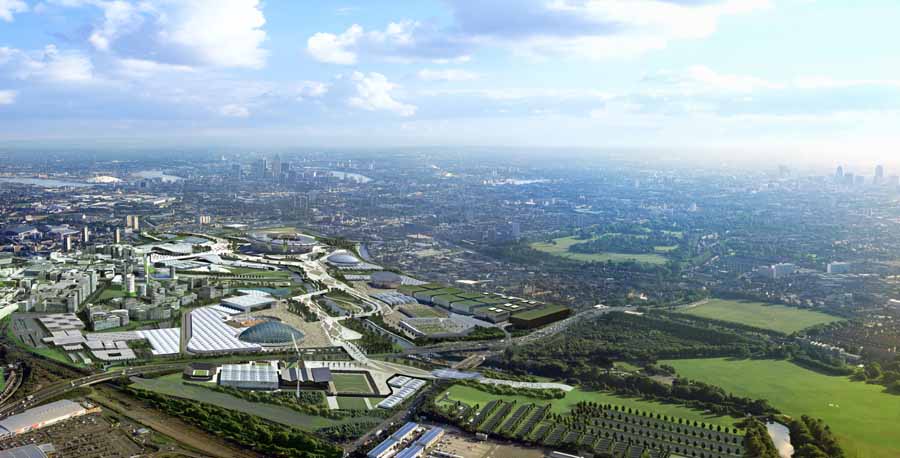 Olympics 2012 Map London Stratford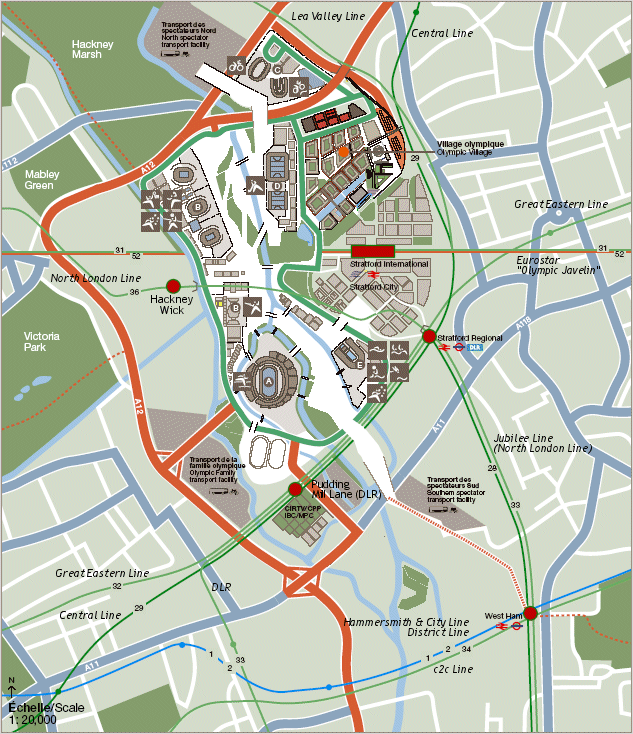 London Olympics Map Stratford City 2012 - detail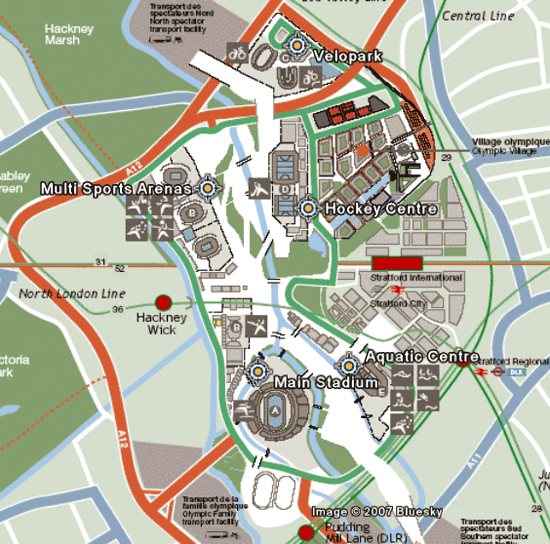 London Olympic Park - Stratford 2012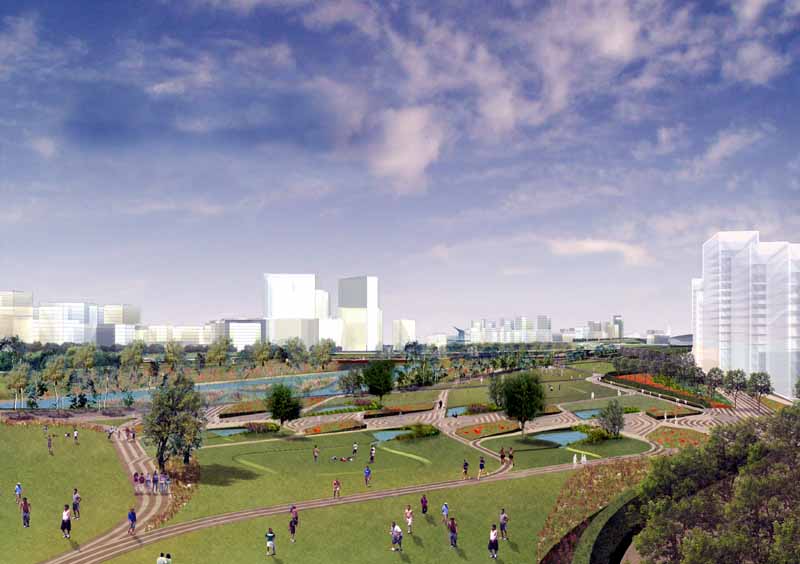 London Olympics Park 2012 - Stratford City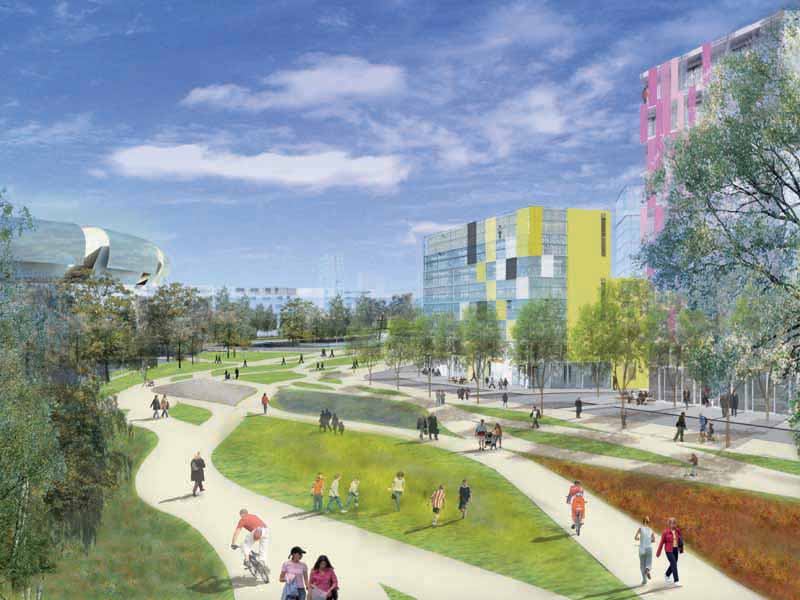 London Olympic Bridge - Stratford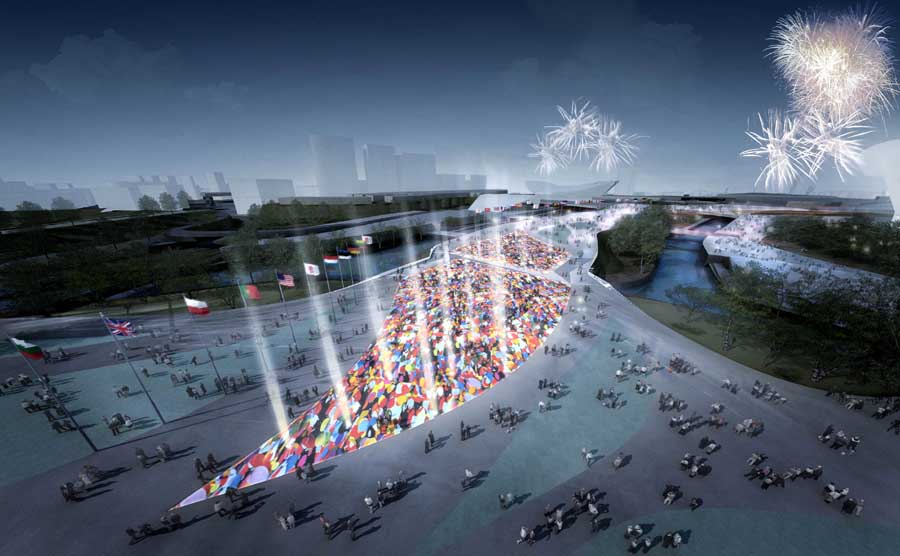 Velopark London Olympics 2012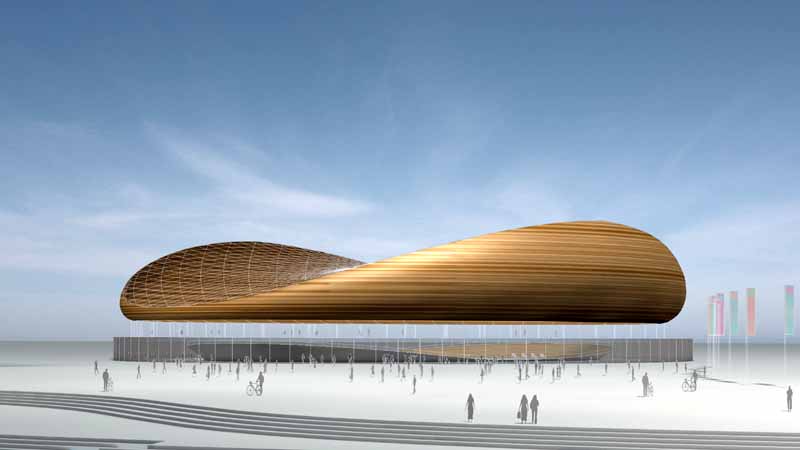 2012 London Olympics Stadium - initial early design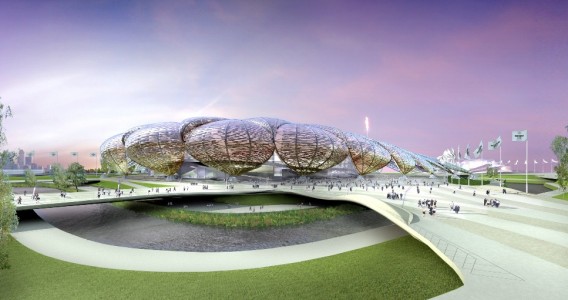 Aquatics Centre 2012 Olympics - Zaha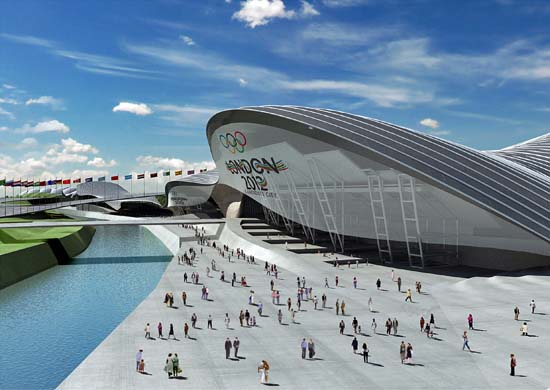 Olympics London Velodrome - inside image
Olympic Bridge - London 2012 near Stratford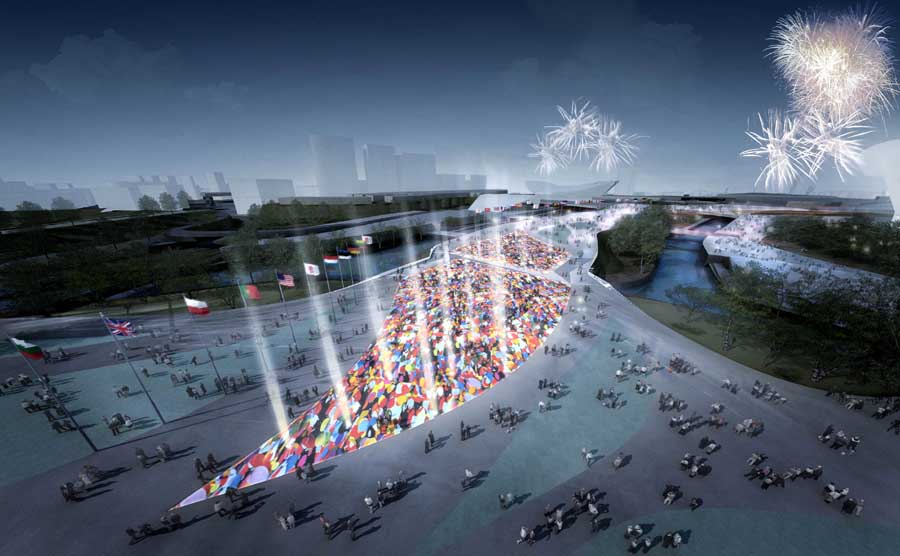 Stratford Olympic Village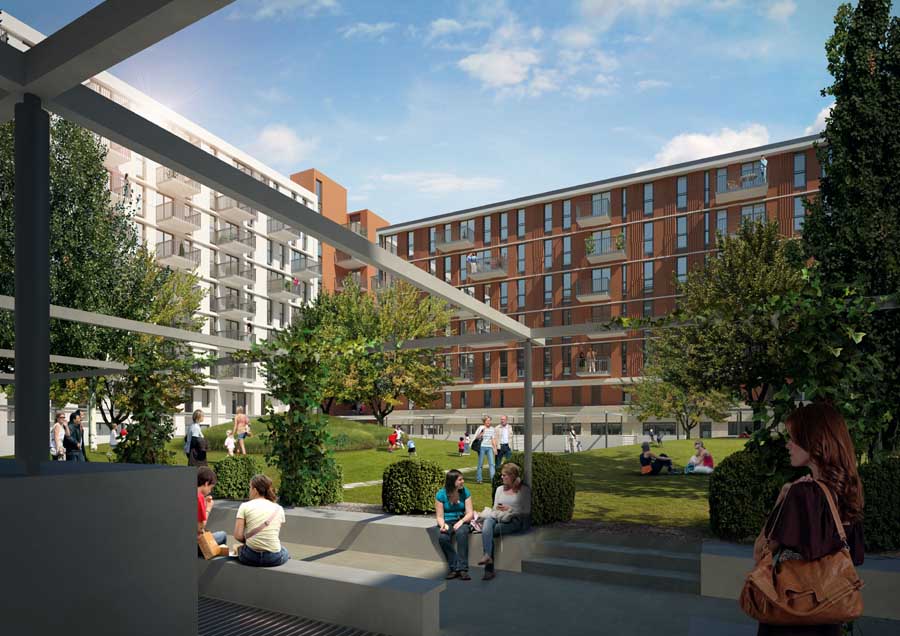 Jordon - trials for Olympic horse riding events - summer 2008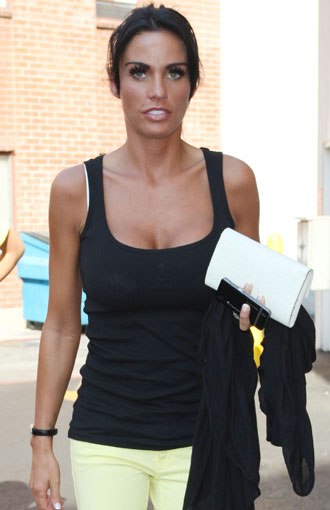 Olympics 2012 Weymouth Aquatic Events - redevelopment of Portland harbour and regeneration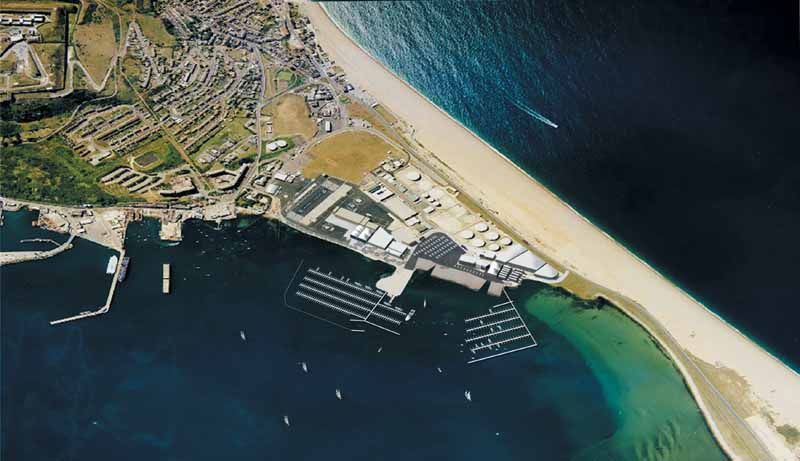 London Velodrome 2012 Olympics
London Map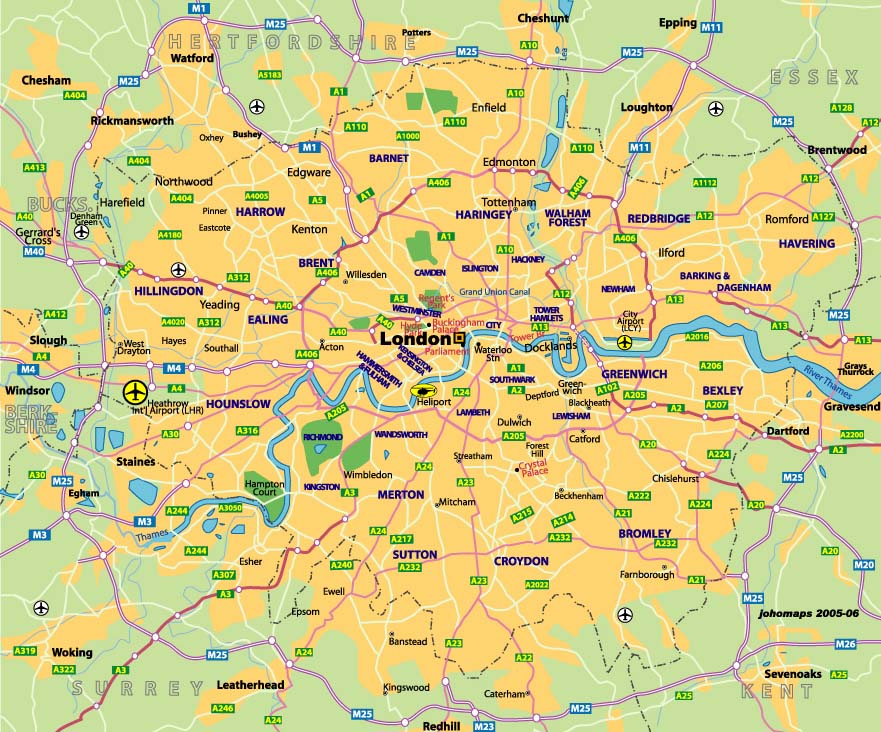 London Map
London Olympic Energy Centre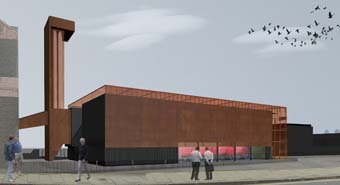 Olympic Gymnast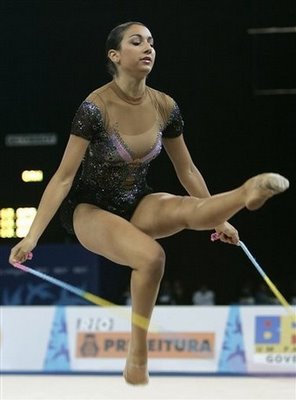 Existing View of Stratford town centre - just south-west of railway showing council estates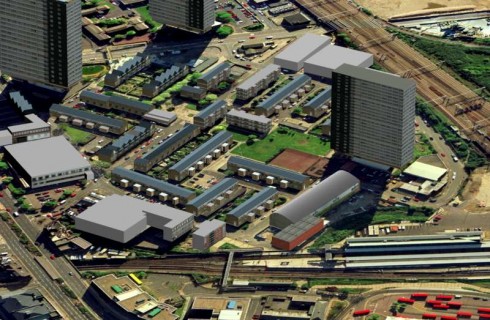 Olympic Volleyball Player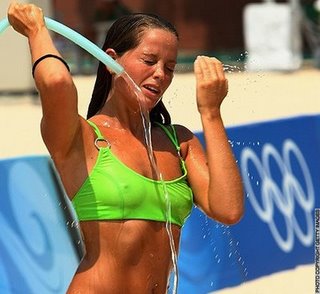 Olympics 2012 pumping centre near Stratford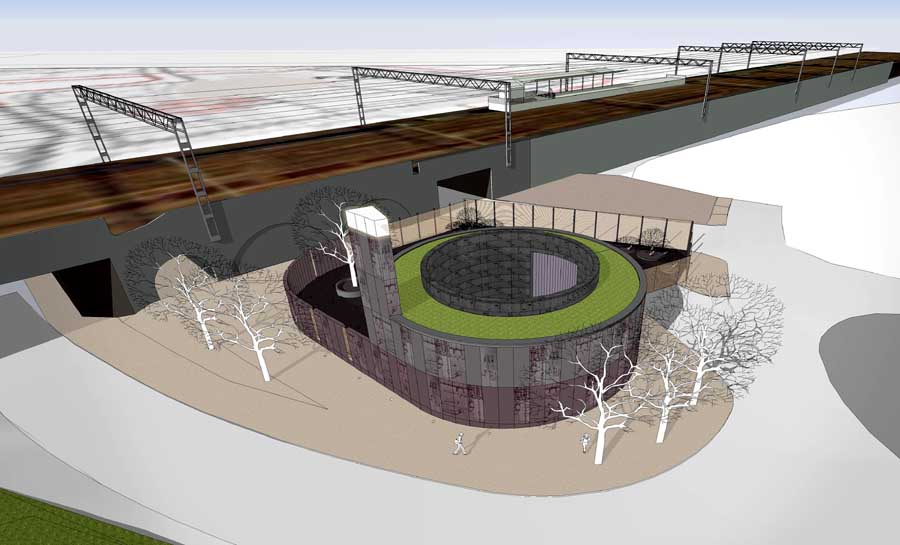 Olympic Gymnasts collect medals in men's event China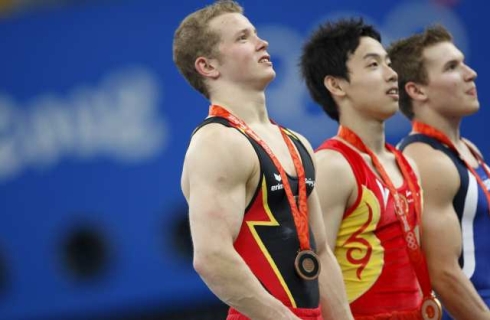 London Stratford 2012 Olympics - view of main redevelopment area from Stratford to Canary Wharf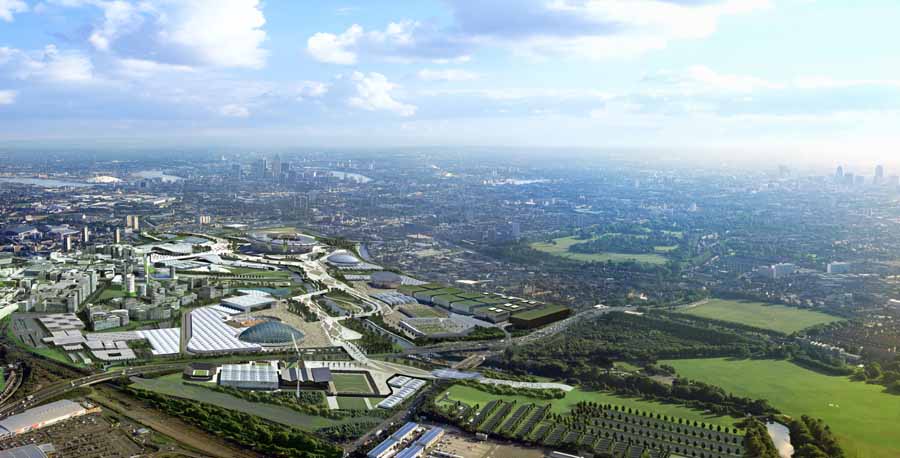 Panoramic View
Olympic Village Area 2012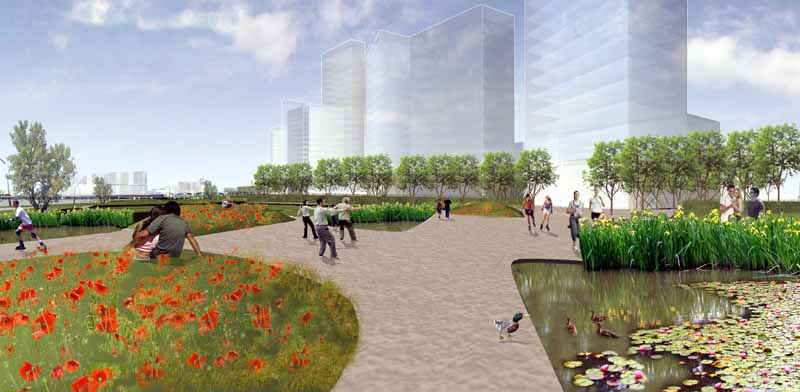 Olympic Volleyball 2008 - London will also hold Volleyball in Games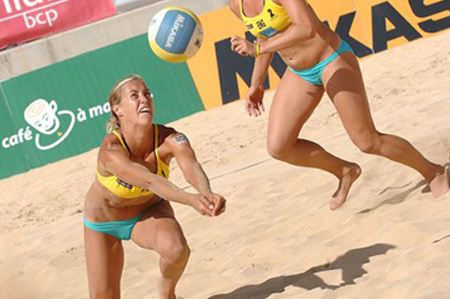 Eurostar now runs from Paris to London St Pancras - and will also stop at London Stratford International Station (London to Stratford, 7 mins - London to Paris 2 hours 30 mins)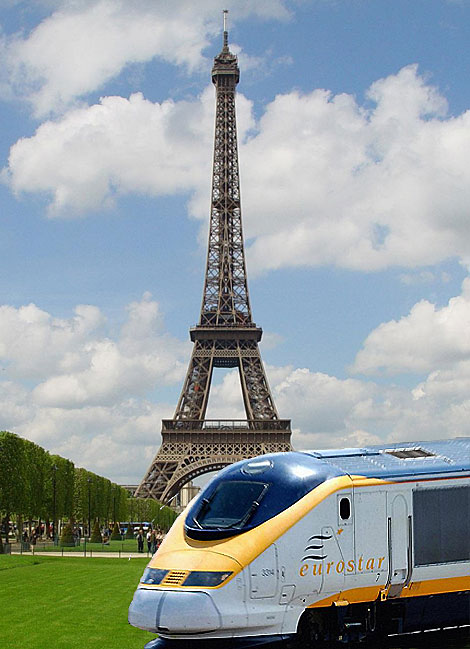 China Olympic Games Gymnasts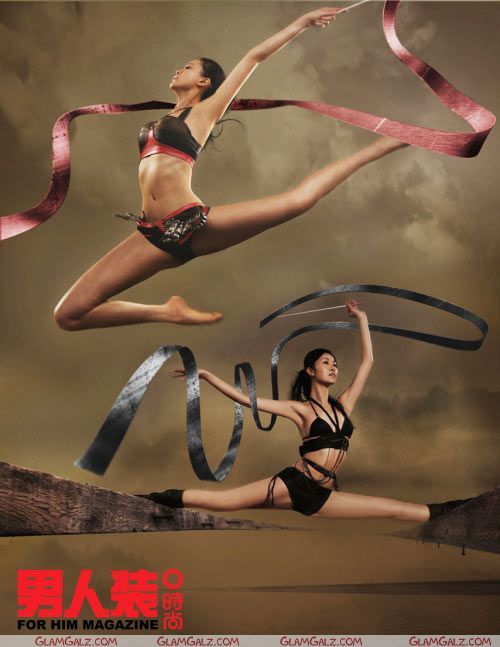 Typical Victorian Terrace Houses in London - these in West London near Fulham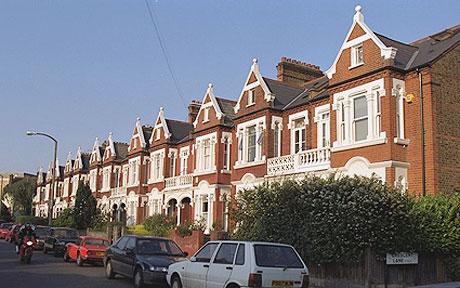 Canary Wharf from River Thames - the deprived area just north of Carnary Wharf - of Popular and Bow are destined to dramatically improve from mid 2009 to 2012 as Olympic redevelopment takes place.

London Olympic Games Events Map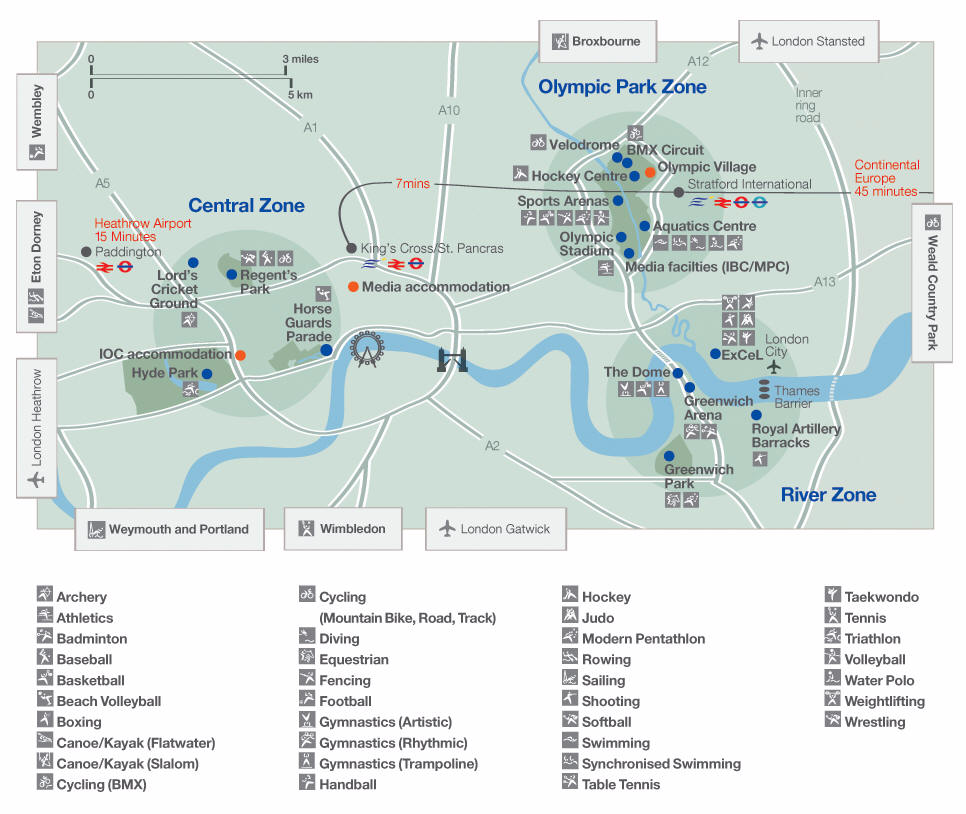 London Events
We hope you have found this Special Report insightful for your property investment strategies.
Helpful websites with more information on transport and infra-structure developments:
London Development Agency
London Development Centre
Foxtons Property London
Tube Map