263: Investing in Property with Energy in Mind "post Peak Oil"
05-03-2009

PropertyInvesting.net team
There are many challenges on the horizon from Peak Oil, Climate Change and Environmental Pressures – property investors will need to be even more canny to identify opportunities in property investment for future capital value increases and high rental demand. These aspects are described in the Special Report 262 "Electric Revolution, the Environment and the Next Energy Crisis" - we advise reading these insights prior to this Special Report if you have the time.
Best Return: We believe the best returns will be from countries and areas that:
· Are exposed to Green Technology
· Are exposed to oil-gas production and energy wealth-finance and business services
· Are urban areas not so reliant on oil, with lower oil intensity per GDP
· Are areas with metal-mining resources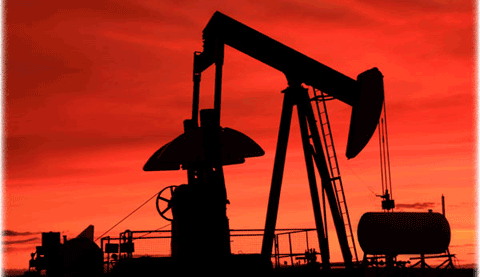 · Are areas exposed to finance and business services related to all of the above
· Have expanding population
· Are not exposed to global warming (droughts, flooding, coastal defence problems)
In Europe the top areas long term that have a benefit from the growing green technology, oil/gas finance and wealth, along with low oil intensity per unit GDP are:
· Norway: Oslo, Bergen, Stavanger
· UK: London, Aberdeen, Cambridge
· Russia: St Petersburg, Moscow
When the negative effects of Peak Oil are felt further, the biggest beneficiaries will be Russia and Norway. The UK will suffer less than most countries because of its oil/gas production, albeit these are declining fairly rapidly.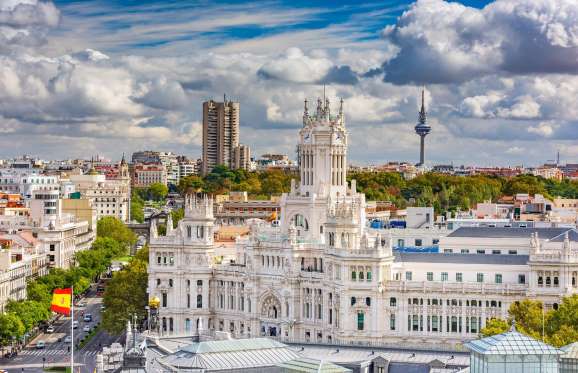 Worst Returns: The countries that will be hit hardest will be countries with no oil/gas/coal, no metals, minimal financial services related to energy, relatively high energy intensity per unit GDP, declining populations and threat from droughts caused by global warming in the next 50 years. These countries are:
· Italy
· Spain
· Greece
All three countries are in the Mediterranean and are at risk of severe droughts if one believes the scientist's global warming models. All three have no significant mineral/oil/gas resources. All three countries have a declining and aging population, and are energy intensive when compared with an average country in the world. When oil starts running short, aviation fuel prices will rise and its likely air travel will become far more expensive and taxed more heavily. All three countries have economies reliant on tourism from NW Europe – and overseas second home owners. These countries already have large budget deficits – these are likely to rise far higher as the population ages, and their manufacturing closes down after competition from India and China. The only plus point is these countries are beautiful places to live, have lovely people with much good culture and history. If their currencies were to detach from the Euro, they could again become higher growth areas. But having the Euro shackle will surely lead these countries to long drawn out recessionary periods - they no longer have the levers to get themselves out of recession using low interest rates (France and Germany dominate the central control of these rates via the European Central Bank).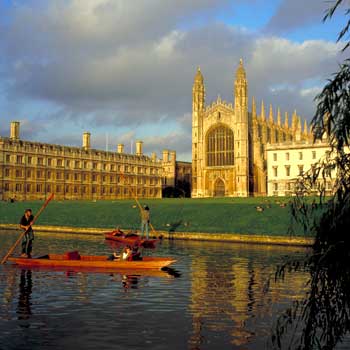 Green Technology centres in the UK: This technology is just starting to take shape. Oil prices surpassed $70/bbl about two years ago and this created a big boost in green investments. The oil price crash of August 2008 stalled much of this investment when the credit crunch starved companies of funds. But – just like the dotcom boom and bust, the best of these Green Technology companies will become the Google and Amazon of the next ten years. Watch out for them. It's very difficult to say which Green sector will do the best and which company within each sector. One thing a property investor can do is try and predict which areas will be most exposed to these high technologies – we think the following are in the UK will benefit, in descending order of % industry exposure:
· Cambridge
· Reading-Maidenhead
· Aberdeen
· London
· NW Norfolk – Bacton
· Scotland St Fergus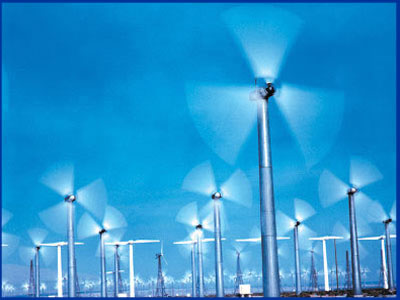 · Bristol
· Sellafield – Cumbria
· Drax-Yorkshire
Green Technologies to watch out for: these are:
· Electric car battery research and manufacture (lithium and other electric storage)
· Wind
· Solar (in very sunny climates only)
· Nuclear
· Carbon dioxide sequestration
· Algal bio-diesel
· Tidal
· Clean Coal
· Electric vehicle(car-truck-motorbike) manufacture
UK areas of interest: We believe wind in the western parts of the UK will become far more important in the next 20 years. Solar will only be used for thermal hot water systems (not PV). Algal biodiesel could take off in coastal areas of the UK in the next 20 years – this is high risk/high reward – it seems very attractive to use the sea to generate plants to then convert to bio-diesel - both renewable and clean. Tidal is probably not economic currently, but could become economic in 5-10 years time if energy prices rise strongly. If Climate Change is still considered most important after Peak Oil (July 2008) causes further economic hardship in the next few years, CO2 sequestration projects will start ca. 2015 onwards with gas terminals such as Bacton and Cleethorpes becoming important centres for such project execution and centres for CO2 disposal. Clean Coal technology could benefit existing coal fired power plant jobs and wealth creation in the Trent Vale from Derby through Nottingham to Drax and eastern Humberside. Nuclear power plant expansions and technology developments could help Sellafield (Cumbria) and Sizewell (Essex) – as the push to reduce CO2 emissions intensifies.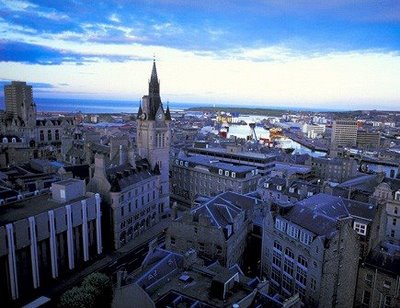 Aberdeen continues to prosper despite oil/gas decline: Aberdeen will continue to benefit well after the oil and gas production declines to approximately half its currently level because of high oil/gas prices, and this huge energy engineering resource pool being used on international renewable energy projects – the conversion of the remaining oil/gas workforce that has not already retired to Green Technology will help the granite city economically.
Areas to Avoid: Areas that are not exposed to Green Technology and are oil intensive and remote from London and major cities will likely find economic conditions tough, particularly if there are no railways close by. We would expect western and NW Wales and western Scotland to suffer more than most areas – these are also areas with negligible if any population growth. Manufacturing dominated areas that are energy intensive will also suffer such as NW England and Birmingham. The best way to escape the economic effects of Peak Oil would be for such areas to start producing Electric cars – but so far there is no sign of this activity – either re-tooling or re-skilling. Conversion of engineering talent to Green technology research, development and manufacturing (wind, turbines, electric, battery) would help enormously. It probably best to consider the potential worst performing areas to be those that will rely on long car journeys to major wealth generating cities– in doing so, you probably won't go far wrong if and when oil and energy prices rise.
International Property Investing: Countries with a strong oil/gas and metals/mining operations will probably prosper after Peak Oil – because of increasing in oil/gas/coal prices along with commodities/metals prices are – these countries are:
· Canada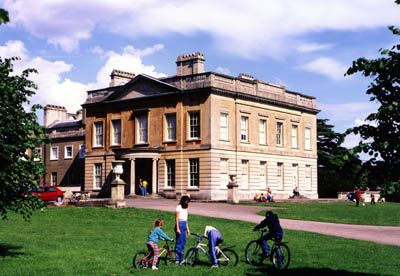 · Kazakhstan
· Mongolia
· Norway
· UAE
· Brazil
· Libya
· Algeria
· Angola
· Azerbaijan
· Saudi Arabia
· Iraq
· Qatar
· Oman
· Brunei
· Australia
· Malaysia
· USA
· Bolivia
· South Africa
Manufacturing Low Cost Excellence: Industrialising countries with low cost labour and strong manufacturing performance may also benefit despite high commodities prices, namely:
· China
· India
· Vietnam
Declining Countries: Countries that have expanding population, very small oil/gas/coal production or metals mining, no developed business services, no efficient manufacturing and are susceptible to Climate Change (droughts) will suffer the most. We do not advise property investing in these countries - examples:
· Pakistan
· Mali
· Central African Republic
· Afghanistan
· Liberia
· Kenya
· Senegal
Expect such countries to have both severe energy/oil shortages and water s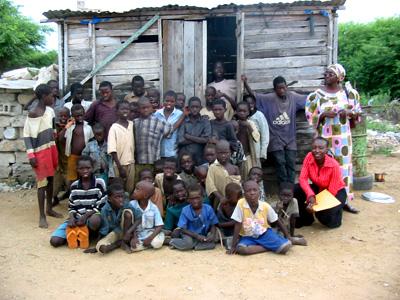 hortages – leading to instability.
Africa: Many African countries have metals/gem mining and forestry/water natural resources- DRC is a good example. However, much of the successful development of such countries rests in good governance and the ability to sustainably retain rain forests and use their natural resources efficiently.
Previous Oil Powers in Decline: Mexico and Indonesia are two countries that used to be major oil exporting nations – both either now import or are close to importing oil/gas and their reserves are declining at a fast pace. Their populations are also increasing fast. Both countries should be avoided – since negative changes are likely to take place in the next 10-20 years. Indonesia may benefit from its proximity to China, but it has some systemic problems that make property investment in the country risky. Ditto Mexico.
An Oddball: Columbia is an interesting example of a countries that has reach its Peak Oil a few years ago – however, we are actually very positive about Columbia's prospects because its civil war has ended, it still produces significant oil and the economic and business environmental has hugely improved – we visited in 2008 and got a really good feeling about Bogota – education levels are very high, people work hard and enjoy themselves. In summary, positive change is taking place and we believe property prices will rise.
South Korea: One of the most energy intensive countries in the world, imports massive quantities oil and LNG/gas, has no oil/gas/coal reserves and an economy heavily reliant on manufacturing. As energy prices rise, the economy will likely suffer. The good news is their car manufacturing is efficient and they build many oil rigs and LNG tankers – so these industries may prosper. Difficult to predict which force will be the biggest – but remember, at the height of the oil price spike in mid 2008, South Korea's oil import bill alone was a massive 10% of its GDP (they also have massive import bills for metals and LNG).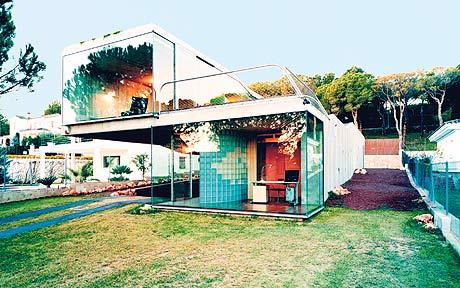 Remote Holiday Islands Avoid Unless for Super Rich: Finally, for all those investors in overseas properties in very remote but beautiful locations such as the Caribbean, Maldives, Seychelles, Reunion, Cape Verde, Tobago etc – one has to understand these islands are very exposed to tourism and second home ownership. If airline travel becomes prohibitively expensive now Peak Oil has occurred – prices of these luxury properties could decline markedly. However, if you believe the rich will always stay rich no matter what, then it might still be worth the risk. We do not believe airline tax will be raised for a few more years – since national airlines and governments seem to want to collectively ignore tax on airline fuel for fear of putting their own national airlines out of business. But if the environmental movement gets behind the use of non essential global airline travel as a source of major global CO2 emissions, this could spell disaster for far-off luxury locations like the Seychelles. Because a return trip to the Seychelles from the UK uses the equivalent of 250 tree years of CO2 extraction, expect the pressures to start building for heavier airline taxes. And there is no alternative to kerosene for aviation fuel. As for the Maldives, not only is it remote and very CO2 intensive to get there, but it's in a Tsunami prone area – and many of the islands will disappear in the next 30 years as the sea level rises. Not a low risk property investment by any means.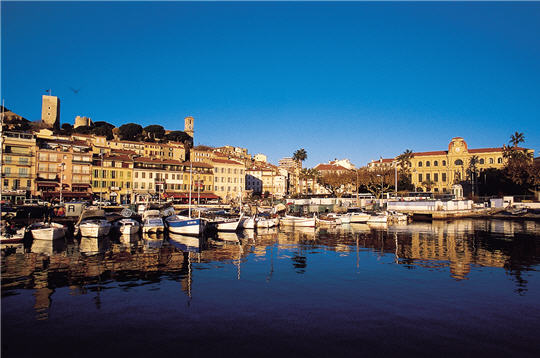 French Riviera Attractive: If you want a high class luxury holiday destination that is less exposed to Peak Oil, Climate Change and Oil Intensity, Cannes, Nice, St Tropez and Province are all good - at the end of the electric Eurostar line from London/Brussels/Paris to Marseille and Nice. France also produces the bulk of its electricity from Nuclear power – so is less exposed to Peak Oil than most countries – this would be particularly true if France can covert it's cars to electric soon.
Final Comment: In the Special Report 275 we described the electric revolution that needs to start soonest because we have reached Peak Oil. In this Special Report we followed this up by then describing the areas positively exposed to commodities, energy and Peak Oil, along with those that are negatively exposed. We reiterate our positive stance on property investment in London, Olso, St Petersburg and Moscow for a 2-10 year time-frame. Exposure to green Technology will help in cities like Cambridge in England.
We hope you have found this Special Report insightful. Please feel free to forward to your friends, family or colleagues. If you have any comments, please email us on enquiries@propertyinvesting.net