285: Brazil Property Investment – Focus on Rio
09-05-2009

PropertyInvesting.net team www.google.com
Country Overview
With a relatively stable political structure and an enviably healthy economy derived largely from foreign investment into residential real estate and oil reserves, the Latin American giant Brazil is, it seems, bucking the global downturn that is affecting many markets around the world and emerging something of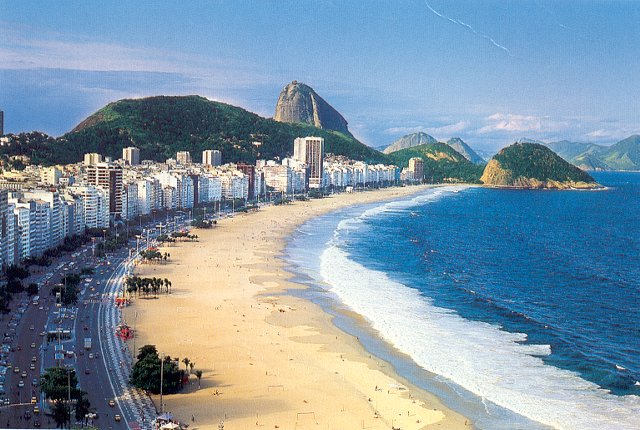 an investors' dream. In fact, it was named the world's most significant emerging market in the respected Morgan Stanley's Emerging Market Index just recently. Beleaguered global financial markets are looking at Brazil's economy with admiration it seems.
"Brazil's central bank believes that it has underestimated the strength of its economy and has moved its previous forecast of 4.5 per cent GDP growth for 2008 up to 4.8 per cent," says Samantha Gore of uv10, a Brazil property specialist company based in Spain. "Having studied figures just released, which show Brazil's current GDP to be £749 billion in 2007, up 5.4 per cent on 2006, the official number-crunchers decided that they'd been too cautious.
Brazil does seem to be resilient to the turbulence in the northern half of the Americas, a turbulence which has sent shockwaves across Europe. And, while the Spanish property market is currently down on its luck, Brazil has the very same to thank for making a major contribution to its current fortune."
Its property market is still very much in its infancy, however. Prices are still well below the £80k mark in most areas and are expected to yield a good rate of capital growth over the next few years as current demand way outstrips supply.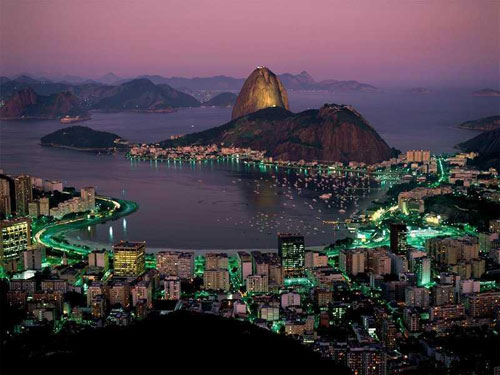 Due to a great improvement in the economy of Brazil over the past three years, it is now viewed as a viable property investment option. Early investors are currently seeing excellent returns in Brazil's hot-spot locations.
Overseas property investors' attention is now focused on the benefits of purchase in Brazil while the international press is constantly promoting the country as an encouraging market for investment in general.
Estimates suggest capital growth could be as much as 20 per cent year-on-year. Nearly eight million new homes are needed to cater for the country's growing population, but while its cities like Sao Paulo and Rio de Janeiro may be home to the largest number of its residents, it is the north-east region that is seeing a surge in investment property.
Much of the current real estate development is focused on the Rio Grande do Norte region on the north-east coast, and more specifically around Natal, the region's capital. The city is widely regarded as having some of the finest palm tree-lined beaches and lagoons in the world that stretch for 400 or more miles. The coastline is characterised by a chain of sand dunes, including the Genipabu and Tibau do Sul dunes that have bars and restaurants dotted along their length, and the bays of Pipa and Pirangi. Small resorts are springing up, although the whole area is still new in terms of real estate development.
Before buying property in Brazil, an insight into the country is needed. Brazil is a South American country, densely populated, serving as the region's leading economic power. Brazil, as a tourist spot, is already famous and the attractiveness seems to be steadily increasing, thanks to the year round sun and cheery locals who are all equipped to offer excellent hospitality. The climate is almost ideal, with pleasing winters and warm summers. The countryside and beaches are picturesque, and traveling across the country is enhanced by minimal language barriers. And don't forget the carnivals as they are a sight to behold. Each city holds its own carnival, and the most famous one is held in Rio de Janeiro and attracts crowds from around the world. Brazil's popularity, therefore, offers another reasonable reason to consider buying property in Brazil, due to a decent rental income from tourists.
Natal Investment in NE Brazil – holiday area
Around 80,000 new houses and apartments are earmarked for the north-eastern region, especially around Natal, to cater for the region's growing population and the demand from foreigners for second residences. While this appears a large figure the area is vast however, and development is controlled by the government to protect the environment, adding to the area's appeal as an investment hotspot. Combine this with the potential for some good rental returns from the region's increasingly buoyant tourism sector that has seen significant investment in sports and leisure centres in recent years, and you have an area of Brazil that is becoming more and more appealing.
"The property market in Natal is in its relative infancy and the coastline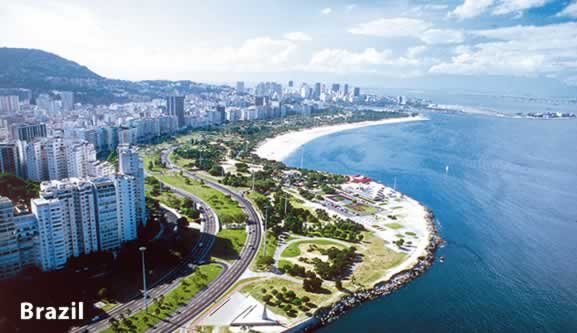 is almost development-free; supply currently lags way below demand," says Trevor Byrne, GEM Estates' Brazil expert. "New development is springing up alongside sporting and leisure facilities but the authorities are paying great attention to the environment before granting licenses - aesthetics and stability are of greater importance to them than squeezing every last penny out of every last square metre."
"Prices of property for sale in Natal are incredibly low right now but outside investment in infrastructure such as golf courses and a new airport will increase demand for property and inevitably trigger natural price hikes," adds Byrne. "Being the closest part of Brazil to Europe, thus drastically cutting down flying times to between seven and nine hours from most European cities, Natal has phenomenal beaches, a permanent summer and with year-round rental potential suits both audiences - the pure investor and the holiday-home hunter."
The whole area, which enjoys a glorious climate, has attracted government funding to protect the natural heritage as well as enhancing the tourist infrastructure. Development work is closely monitored so as not to detract from the area's natural wonders. Its towns, villages and small resorts are connected by the coastal highway that winds its way through countryside overlooking the bays and dunes, while Natal's Augusto Severo International Airport has regular flights to and from Europe. A brand new multimillion-pound airport is under construction and is due to be completed by 2010. It will be the largest airport in Latin America.
Further investment has come though the likes of international sports stars Rubens Barrichello, who is building a motor sports facility in the region, and David Beckham, the force behind a football academy in Natal. The project is timely for when Brazil hosts the 2014 World Cup. The region around Natal is also earmarked for several large golf courses. Projects such as these increase the region's potential for tourism, and thereby rental income and capital growth on real estate investment significantly.
"The investment in the general infrastructure and tourism in the north-east of Brazil has been significant over the past few years, and is set to continue for the foreseeable future," says Deanne DuKhan, portfolio strategist with specialist property company Experience International in London. The company is currently marketing a number of new high specification projects, including the Jacuma Beach Resort in Natal where prices start from just £65,000, the nearby luxury beachside resort of Praia Bonita, where studios and apartments start from £39,000 and the gated community of Pipa Paradise, which comprises 128 sizable apartments and villas that offer good value at prices from £61,899.
"The government is committed to developing the area and with the new airport just a couple of years away we feel that property in the Natal area and along this coastline of Brazil offer some of the most exciting investment opportunities we have seen in a long time."
Rio de Janeiro
Rio de Janeiro is Brazil's most famous city and the second largest in Brazil with a population of over 15 million people. It is a city that is bustling with energy and has something for everyone to enjoy. People from around the world visit Rio de Janeiro to enjoy its world famous carnival and to enjoy its best beaches like Copacabana.
The industrial and service sectors are the largest component of its Gross Domestic Product (GDP), which is the second largest in the country. A thriving economy sees many people from all over Brazil coming to Rio de Janeiro seeking better employment opportunities.
Property rental in Rio de Janeiro achieves very high yields, driven by high local demand. This has led to many institutional investors from abroad actively buying up large amounts of Rio de Janeiro's real estate inventory.
Popular areas for buyers within the city include the luxurious districts of Ipanema and Leblon. Away from the city, many people are looking to the resorts of Búzios and Angra dos Reis, where many excellent quality properties can be found.
Rio
Tourism
Christ the Redeemer, the symbol of the city of Rio de Janeiro was voted as one of the 7 new wonders of the modern world. This is one of the many attractions that Rio de Janeiro has to offer, alongside a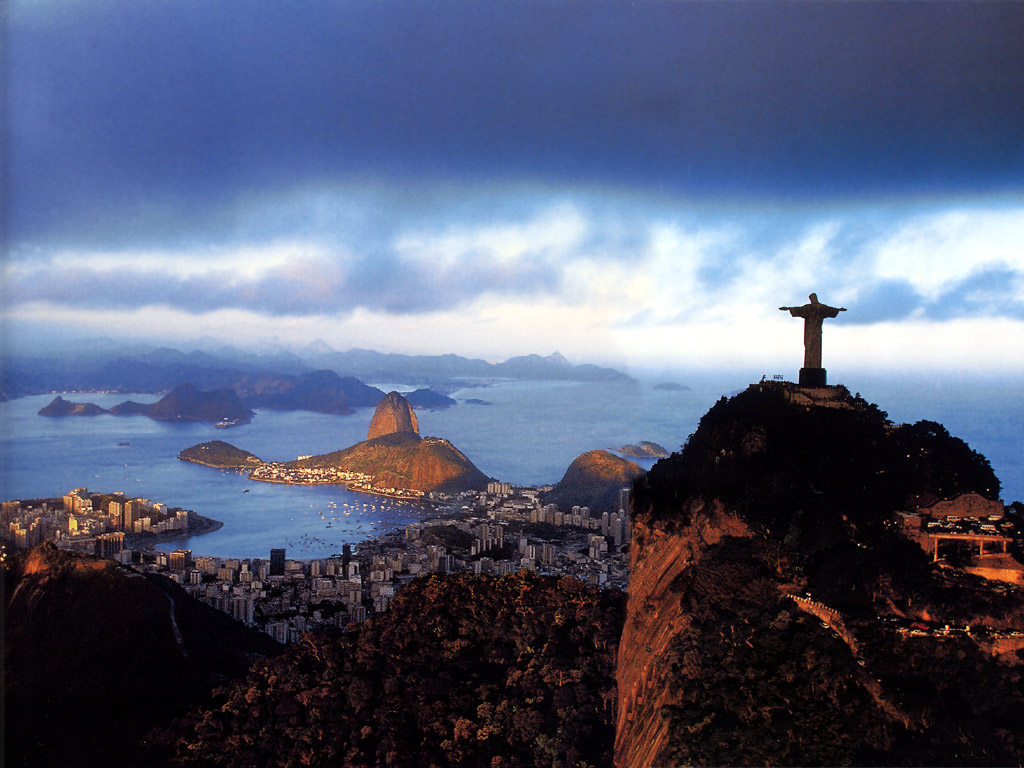 nightlife that is second to none and some of the most crystal clear beaches you are ever likely to see.
Even with so many wonderful attractions, many government and tourism experts believe that Rio de Janeiro is not achieving its full potential. As a direct result the government is pro-actively investing resources and developing programs to help position Rio de Janeiro as one of the world's premier holiday locations.
These initiatives should start to yield results in the near future, and this should lead to increased tourism revenues and a more buoyant property market.
Rio de Janeiro
Investment Facts
Strong rental market with predicted rental income in the region of 8-10%

Shortage of property to match current demand

Strong local market, providing a direct exit strategy

Established tourist destination

The property market is starting to attract institutional investors, bringing in more funds and expertise.
Reasons for Investing in Brazil
Brazil has been clearly identified as an emerging market amongst worldwide property investors. Returns on investment are excellent and investors have become aware of the high growth potential of Brazil as a stable new investment market.
Natural and Cultural Factors
Year-round sunshine, with average summer temperatures of 21°C.

Great natural beauty with fantastic scenery and 7,000km of beaches.

Friendly nature of the Brazilian people.

Vibrant cities with carnivals and music.

Low international risk of war, terrorism or SARS in Brazil.

Easy access via direct flights from many international airports

Rich in natural resources – oil, forestry, agriculture, water, minerals

Should be just about self-sufficient in oil by 2015 depending on consumption growth

Good education system and knowledgeable workforce
Economic Factors
Property price returns of 20% per annum in some locations.

Good currency exchange rates, making it cheap for foreign investors.

President Lula's progressive policies have brought many improvements to Brazil, including a decrease in inflation to an all-time low at 5.7%. Active encouragement and incentives for foreign investment - you can own 100% of land and property.

Cost of living at only 20% of that in the UK/Europe, while property maintenance costs are extremely low.

Increase of thriving manufacturing industries relocated to Brazil and boosting the economy.

Expected to be self sufficient in oil reserves within the next year.

Brazil

is believed by some economists to be amongst the leaders of the future, along with Russia, India and China.
Current evidence shows that investment property in Brazil is now a beneficial market in which to invest. While the tourist infrastructure and economic climate is improving rapidly in Brazil, investors are urged to catch this market at the very beginning while prices remain incredibly low and high returns on investment are inevitable.
Buying
Buying property in Brazil is a proposition you might be interested in exploring, especially with various sources talking about the location's wonderful climate, economic appreciation indications, and vibrant opportunities for foreign investors, etc. While these and various other positive contributing factors certainly present buying property in Brazil as a profitable notion, it would still make sense to undertake an extensive analysis of the situation and thereafter decide in the direction you are going to take. This article presents a fair overview of the prospects in Brazil for property investment.
About the Brazilian property market
Buying property in Brazil can be a lucrative overseas investment option. The lucrative section of this statement can be well understood, after closely analyzing the relevant associated factors. The foremost feature to be considered is the economic growth. Going by past indications, Brazil has showcased impressive returns to justify it being classified as a region worth consideration. Inflation is under control, and the International Monetary Fund has forecast for 2008 an economic growth from 4.5% to 4.8%, and considering today's economic climate it is an excellent forecast. Other factors which present Brazil as a strong economy include a low cost of living - only 20% of the cost in the UK - and favourable currency exchange rates which makes it cheap for foreigners to invest. The CIA World Factbook says 'Brazil's economy outweighs that of all other South American countries and is expanding its presence in world markets.'
Among the various regions, sea and coastal areas are expected to experience the greatest upwards movement within the property market and key areas to consider when buying property in Brazil includes, the Northeast Coast, Natal, Rio de Janeiro, and Bahia. Among the stated, Natal is a beach location offering luxury at economy prices, Rio de Janeiro is a comparatively developed market with definitely better return prospects, while the Northeast Coast is a region which promises a delightful session with nature.
Brazil's new property developments are built to a high standard while still keeping competitive prices. This means that Brazil can offer properties at a fraction of the price compared to around the world, for example, an off-plan two-bedroom apartment for about £43,500.
Seeking advice
Property investment is an important subject, attaining even higher relevance in the case of overseas speculation. There are certain factors which could influence your investment decision, so it is best to seek professional advice before proceeding forward. Key sections which ought to be closely scrutinized are the return potential of a particular property, location, competition, logistical details, and taxes. However there are many benefits when buying property in Brazil, so take the time to weigh up the pros and cons of this sensational country.
Resources:
Rio Olympics 2016 (Update) added Oct 2nd 2009
Rio won the 2016 Olympic bid on 2nd October 2009. We enclose a few photographs illustrating this major achievement for Brazil and South America.
Rio Olympics Venue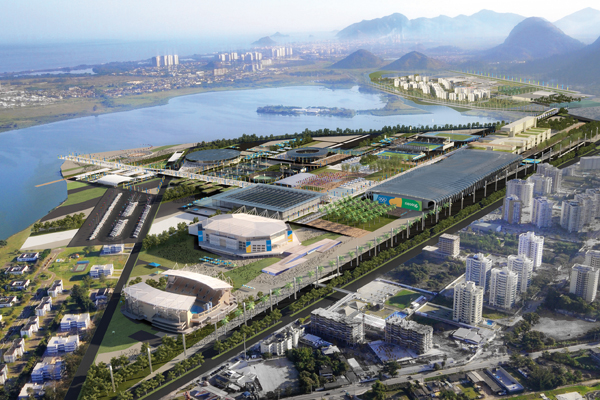 Rio 2016 Olympics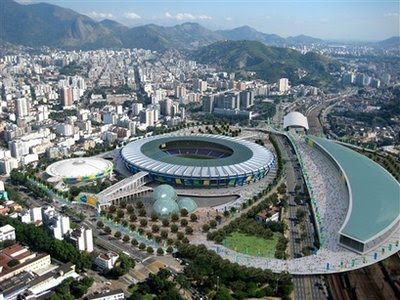 Olympics Rio - beach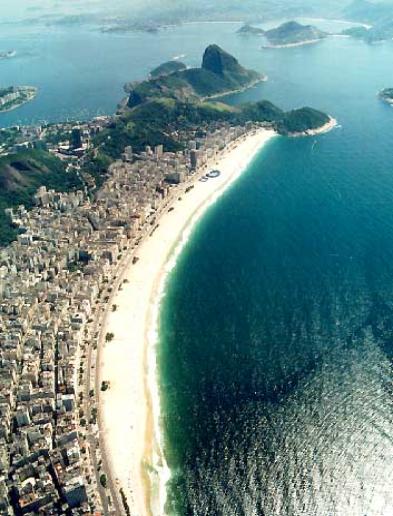 Rio Olympics Velodrome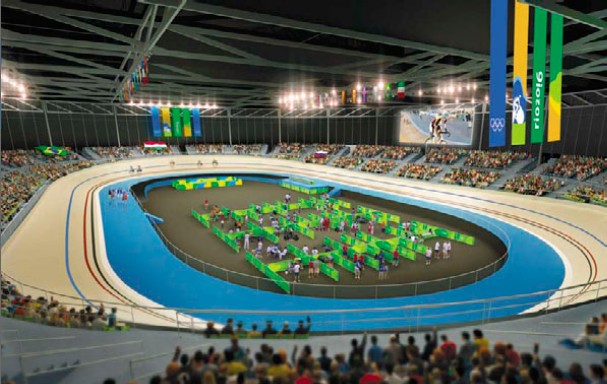 Rio Olympics 2016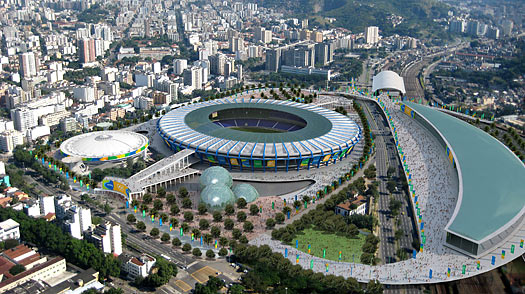 Rio Olympics 2016 Brazil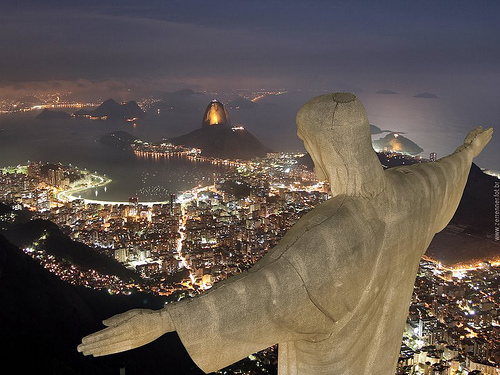 Rio Olympics - Pele and Mr Lula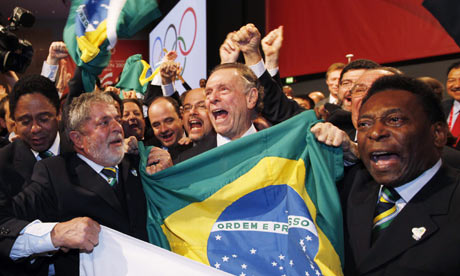 Rio Olympics 2016 - Barack Obama hopes were dashed for Chicago's bid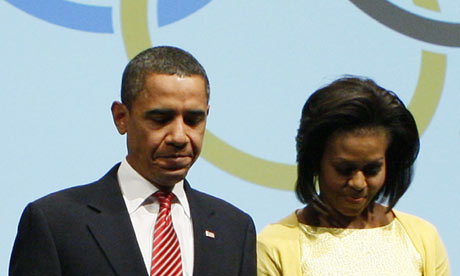 Adriana Lima - Bazilian supermodel - happy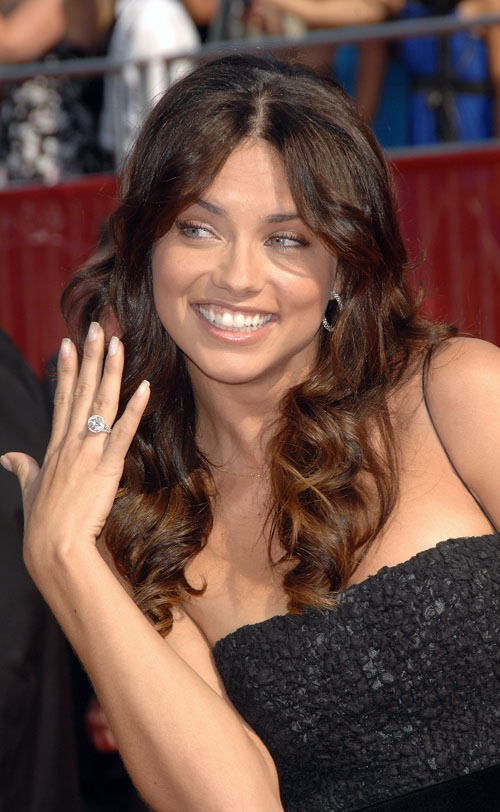 World Famous Rio Carnival in April each year - a stunning show of costumes, arts and cultural experiences that draws people from the world over.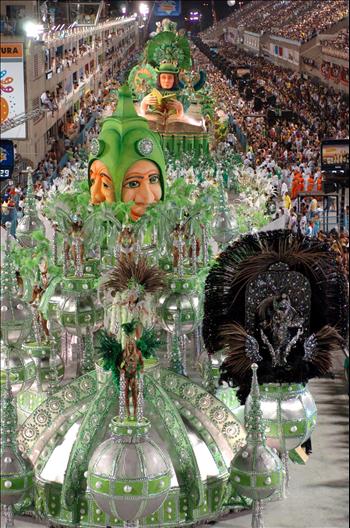 Graziele Massafera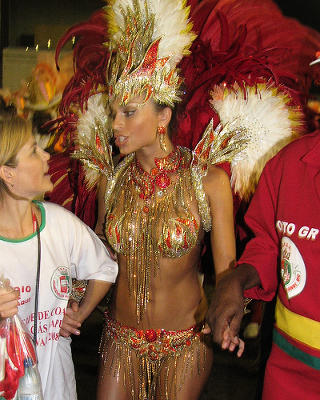 Rio Carnival Men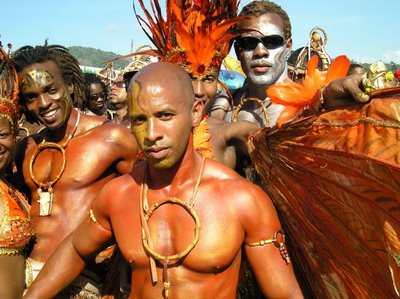 Brazil Carnival Rio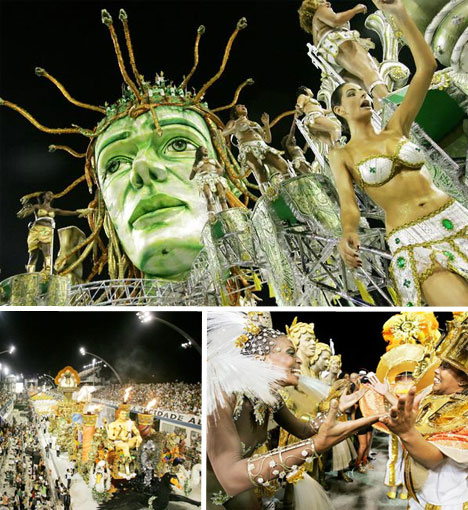 Samba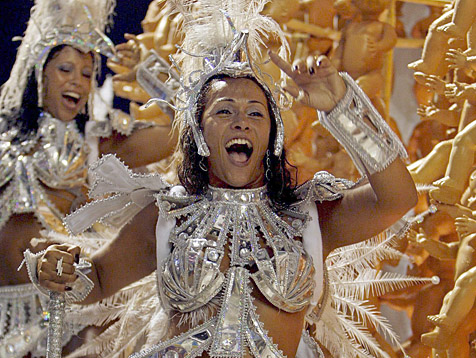 Brazil festival carnival man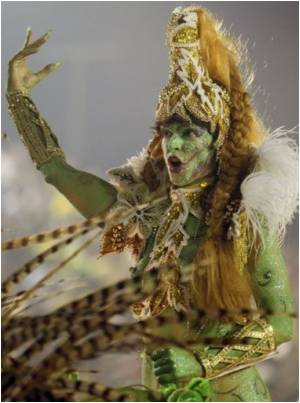 Men Carnival Rio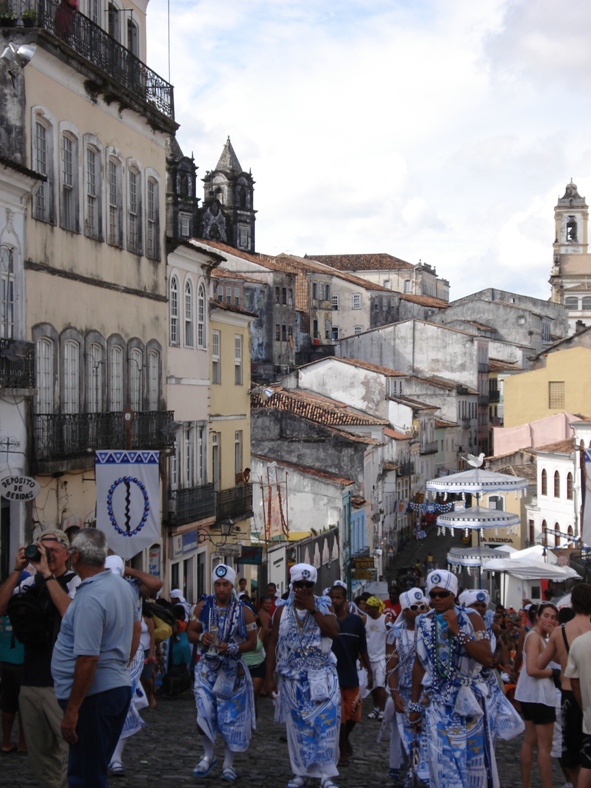 Viviane Rio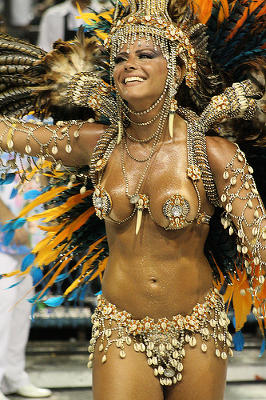 Veronica star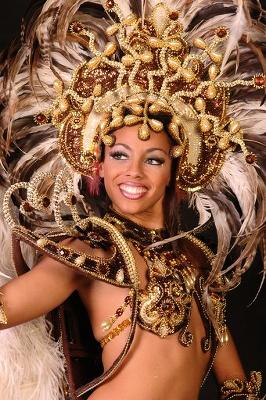 Quiteria Chagas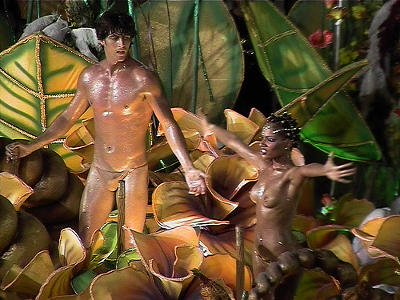 Raissa de Oliveira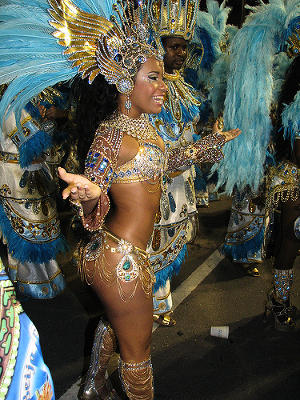 Thatiana Pagung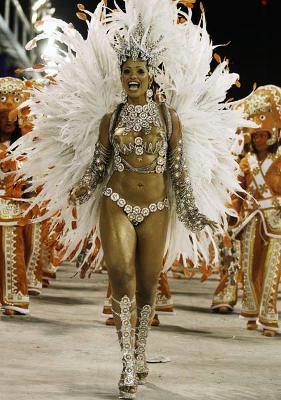 NATALIA GUIMARAES by Dubiellla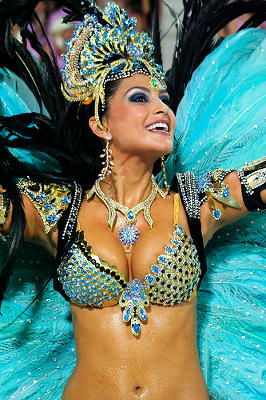 Angela Bismark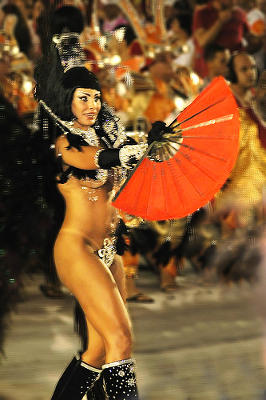 Rio Carnival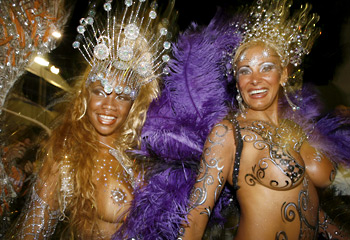 Carnival Rio Men - preparing for Samba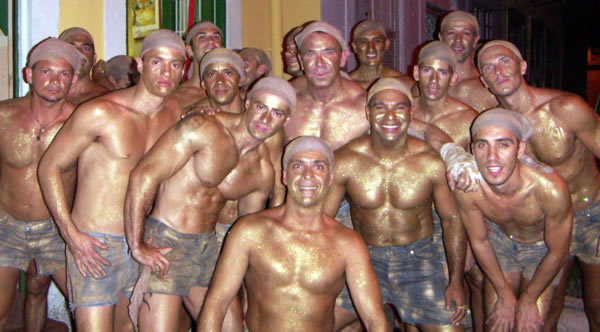 Queen Carnival Rio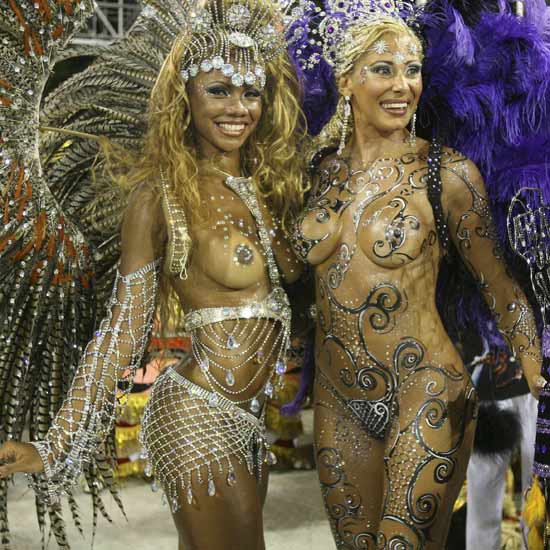 Rio Carnival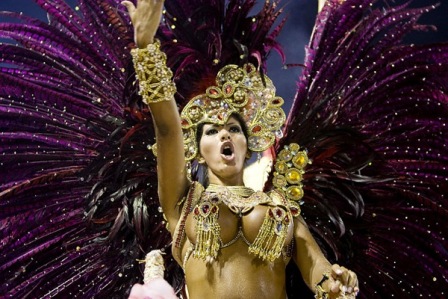 Rio Carnival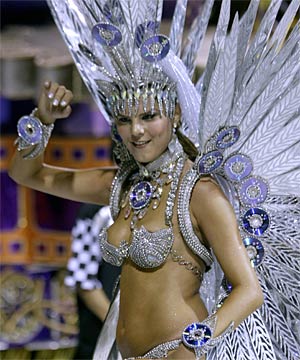 Rio Carnival night daner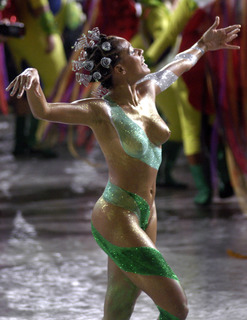 Brazil Carnival Rio de Janeiro 2009
Adriane Galisteu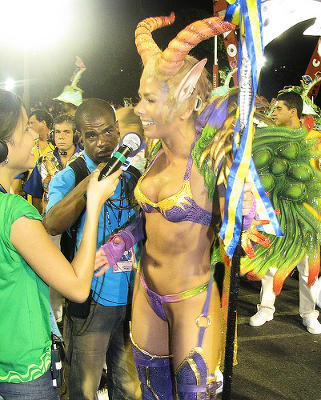 Viviane Araujo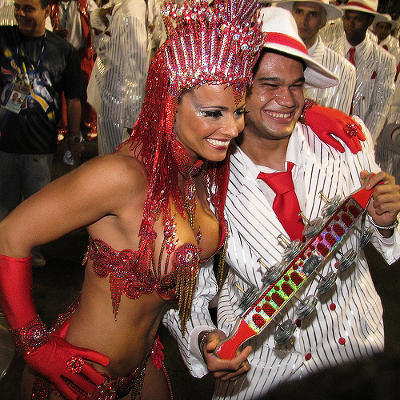 Samba Stadium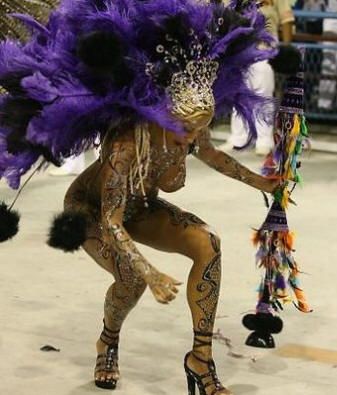 Rio Angela Bismarck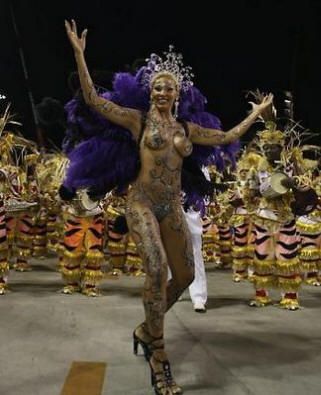 Brazilian Samba Dancers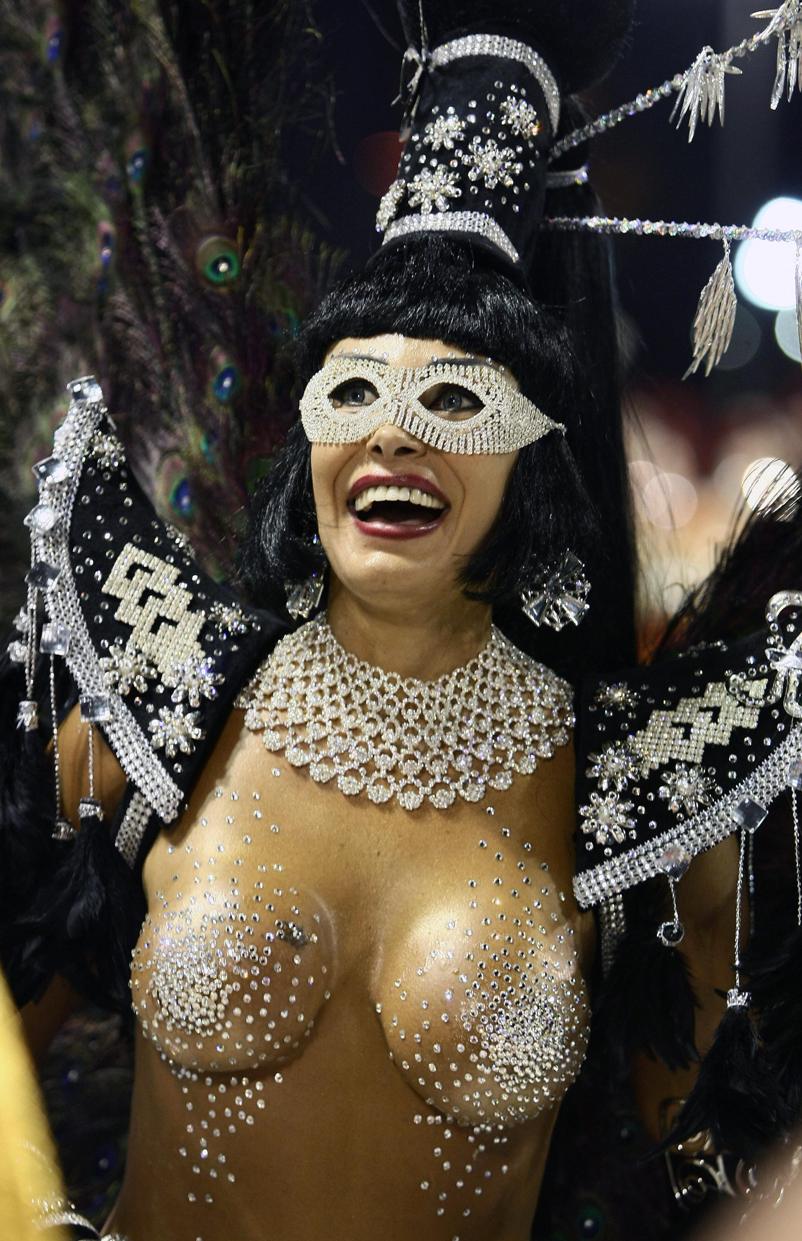 Karna Valresimleri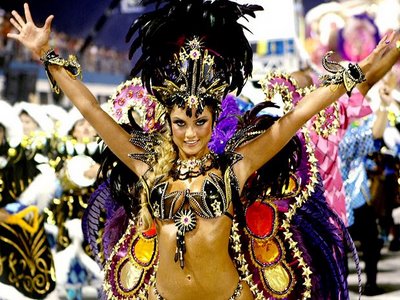 Dancer Rio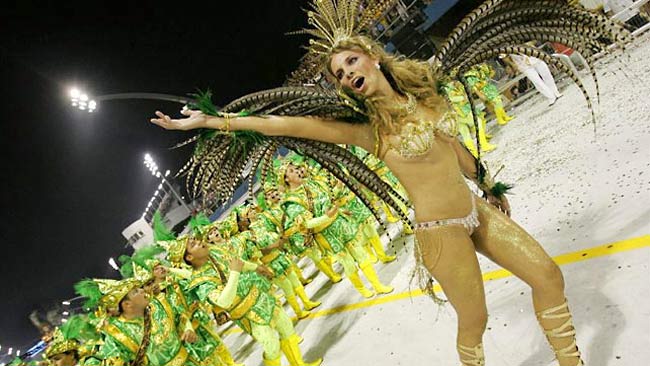 Rio samba dance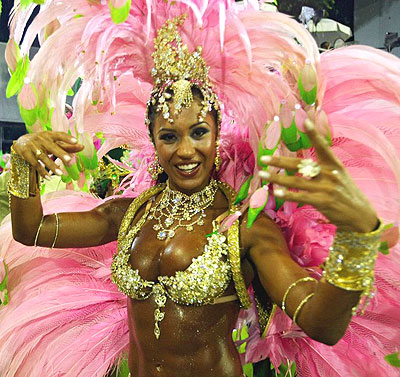 Rio Carnival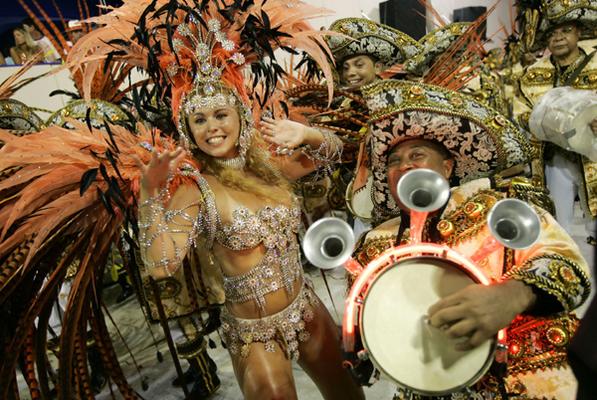 Viviane Araujo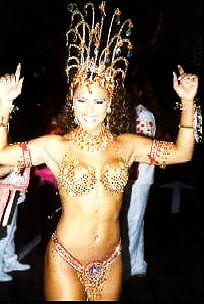 Grand Rio