289: London
09-18-2009

PropertyInvesting.net team
There are is a confluence of economic, social and politic directives and trends that point to London as the key growth are in the UK in the next ten year, with outlying areas growing at approximately half the pace. Many of these trends are a continuation of what has occurred in the last ten years, but some are fairly new and some are emerging. We will itemize them below. We hope by listing them, we can be very transparent is why we focus the bulk of our investments in London and see no reason to discontinue this strategy:
Pros - positives
Population due to rise by 800,000 in the next ten years

Relatively young growing population

Financial capital of Europe, one of biggest three Global Financial Centres
A Tory victory in mid 2010 is likely and would benefit London

Olympics 2012 – massive investment and infra-structure developments

Continuing regeneration of East End and South Bank
Most energy efficient place in UK per unit GDP produced

Excellent rail, tube and public transport protects from Peak Oil

Compact city protects from Peak Oil

London

is Western Europes main oil centre for trading, investment, companies
Middle East, African, Far East, American financial inflows
Weak pounds stimulating investment in prime London real estate

Arts, culture, tourism, entertainment

Multi-cultural cosmopolitan global city attracting high net work individuals and families

Excellent education and health services

Taxes likely to stabilize the drop if Tory win election

UK

produces 80% of its oil and gas needs – well protected from Peak Oil for the next five year

Surrounding countryside and areas of outstanding national beauty are big asset

Warmest place in UK

Excellent airports in all directions from city centre

Eurostar rail link to European mainland – direct trains to Paris and Brussels

Good property law, title and credible regulated banks

Low corruption levels

Low violent crime rates in most areas

Huge numbers of high paid jobs and new jobs being created in West End, City and Docklands

Low supply of property and high demand supports prices increasing and high capital gains

Rental market strong in areas with good rail-tube links

Lack of exposure to manufacturing jobs and sector

Lack of exposure to public sector jobs

Massive new developments in Stratford, Docklands, Battersea, Brent-Cricklewood, Hackney, Kidbrooke, Ebbsfleet etc

East London

Rail Line – completes mid 2010

Crossrail development

High Speed Rail to Birmingham and Manchester look likely in the next ten years
Increasing number of baby-boomers and wealthy elderly international people buying second homes (holiday homes) in London
Cons - negatives
Gun crime and violent crime on slight increase – threat of worsening crime

Risk of city civil disorder and riots if fuel shortages due to Peak Oil

UK

's oil and gas production will drop by ~5% per annum for the next ten years – oil import bill will increase significantly unless conservation measures taken

UK

budget deficit – although this may decrease in the next few years particularly if the Tories win election

Crossrail cancelled – if Tories win 30% chance of this

Wealthy people move to suburbs if crime significantly increases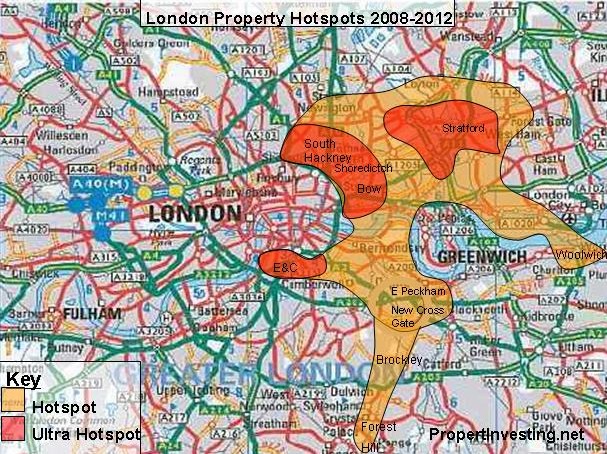 Positive Change: It's very difficult to see how so many factors could conspire to de-throne London as the highest overall growth area in the UK. What has been impressive and rather surprising has been the level of investment in London – infrastructure projects and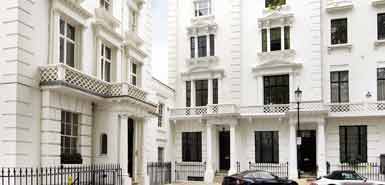 regeneration project plus the Olympics in the last four years – if anything these seem to be accelerating. Such project in the north of England are far smaller and fewer. The focus in the north appears to be creating public sector jobs. In London, the investment seem to be generating real improvements and positive chance in the infra-structure. So for the knowledgeable property investor, it relatively simple to cluster ones investment around these positive changes and see the benefits feed through into high property prices. Its not rocket science. It's fairly predictable.
East London Rail Opens: Please note the East London Line opens in ~April 2010. As soon as this happens, please will literally catch and train, get off, and start looking for property. This happened in Lewisham in October 1999 when the Docklands Light Railway Station opened. It only changed after the station opened. So if you go to Brockley, Honor Oak Park, Forest Hill or Sydenham today and pick a bargain one bedroom Victorian flat in quiet street close the station, you'll almost certainly see prices shoot up in Spring 2010 when the stations open. We cant be more explicit than that! To help, we provide the map below of the new stations…enjoy..
East London Railway Regeneration 2010 Propery Hotspots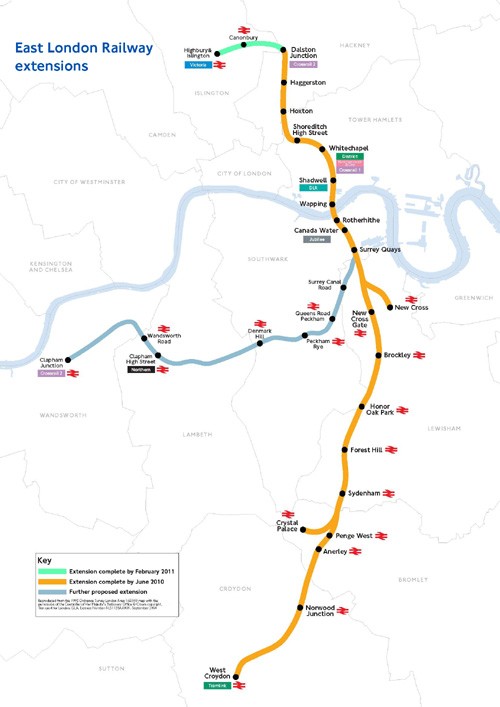 Crossrail Map - overview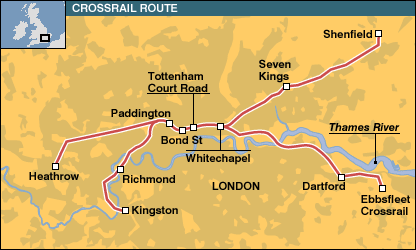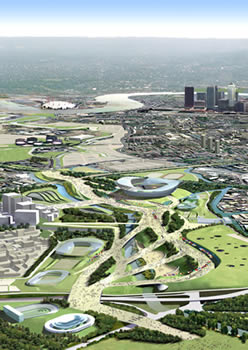 Map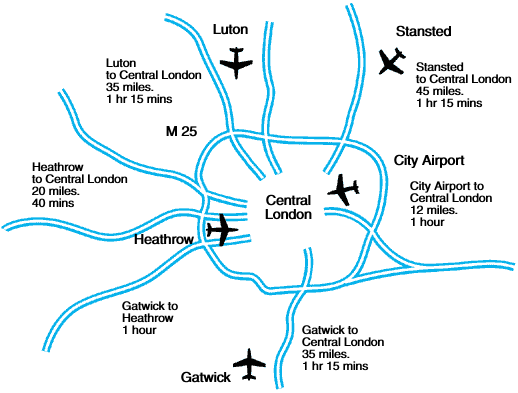 Rail Terminals in London - Map