302: Why the Rich Will Always Find London Attractive – Supporting Prices
01-08-2010

PropertyInvesting.net team
Impact of Financial Crisis - What Impact? It would be easy to think that in a time of financial and economic crisis (bordering on meltdown) that property prices in Europe's most important and highly exposed financial centre would go ninto free-fall. If you review our predictions, you may notice that PropertyInvesting.net never thought this would happen. There are many explanations for this, which are worth sharing – to give the property investor a perspective to try and help shape investment decisions. Some of these reasons are not popular – though they are we believe an accurate reflection on the economic reality.
Analysis: They always say the Banks are the last people to suffer economic hardship, even if they are in the middle of the cause of it. This time around, what seems to have happened is: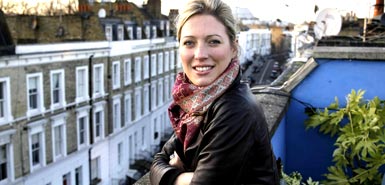 Many banks took too much risk, did not manage this risk effectively and over-leveraged
Bad loans developed and banks stopped lending amongst themselves
The weaker banks were bailed out by the government
Interest rates were dropped from 6% to 0.5% - but banks kept lending at 6% making a massive 5.5% interest – money used to balance books
Because profits off the back of cheap government lending and government printing money have been high, city bonuses are back – and are reaching levels of early 2007 and early 2008
Jobs losses in the city have been low compared to the financial devastation
Stock markets crashed – dropped to a half – then boomed – increase 60% in a year – volumes and transactions have been high creating massive fees-commissions and profits (much of the value destroyed was of course the average punter)
Another potential bubble is developing – the same people will be the first to bail-out and head for the hills if it looks like it will go pear shaped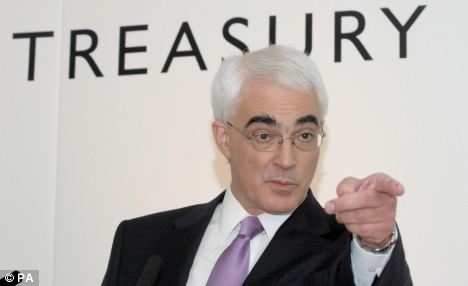 Tax: Even when the government raised taxes on bonuses to 50% this year, the banks have stepped in to pay their employees taxes! If the government try any harder – the banks will up-route and leave the UK – then they will get no taxes at all. Economic studies have found in the vast majority of cases that when taxes go up, overall tax receipts eventually come down. The rich will always find ways to duck and weave – and if they cannot do enough of this to avoid the tax – they will then get brutal and simply leave!
One can see in this situation where heavy bank losses have been funded by taxpayers money – to be repaid of many year – there has not been much hardship in London. The recession has been hard to detect. As normal, the worst affected areas are the North, Wales and Midlands where manufacturing jobs have been lost and public sector cuts and tax rises are starting to bite.
Negtaive Impacts Minimal in London: There are many other reasons why recessionary effects and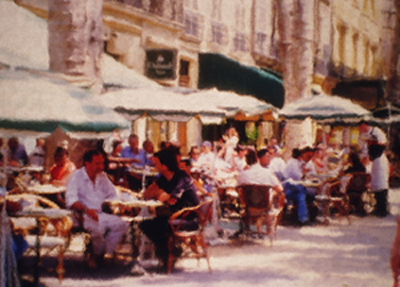 property price reductions have been so minimal in London:
Sterling crashed 35% against the Euro – European, African, Asian and US money has been flooding into prime London property to take advantage of low Sterling values – that could be temporary
Another commodity boom is developing – oil/gas/metals – African, Middle Eastern, Russian and Asian money is being invested in London property
Foreigners expect a Tory victory by May 2010 – and strong measures to reduce the UK debt burden that would support Sterling later in 2010 and improve London's standing as a key global financial and business centre "out with the old, in with the new"
If the Tories get into power, public sector spending and jobs cuts will affect Scotland, the North, Wales and Midlands far more than London, which is far less exposed to public sector employment
The Olympic Games is only 2½ years away and infra-structure spending will boost growth, attractiveness and competitiveness of London during and after 2012
Major new infra-structure projects such as Crossrail, Airports, Eurostar, Docklands and Stratford all benefit the city
Growth in population of 10% in ten years supports property price growth
No end in sight of wealthy foreigners and locals wanting to live in London because of proximity to high paid jobs, culture, transport, theatre-cafes, cosmopolitan-diversity, friendly environment, arts, lack of gun crime etc
As energy shortages occur (Peak Oil etc), London is the least energy intensive city in UK per GDP created – much good electric rail-tube infra-structure and possibilities to cycle and walk to work for millions of people – with fast electric rail to Europe
London City has higher average temperatures than anywhere in UK
Can still buy flats within 2 miles of London for £150,000 – that's 165,000 Euro
Aspiration village environment in many parts of London:

Brackenbury, Telegraph Hill, Primrose Hill, Highgate, Dulwich, Hampstead, Richmond, Wimbledon, Kew, Chiswick,

Hatchem Park, Blackheath, Stratford Village, Barnes, Clapham Common
Lucky Londoners! We could go on. People often complain about the tube and rail in London, but if you ever go to Los Angeles, Cape Town or New York, you will understand how brilliant the combination of tube, rail, cabs, walking and cycling is in London. Anywhere central is a pleasure to get around, all within a short distance – masses of theatres, pubs, cafes, restaurants, tourist attractions – then the West End, City and Docklands financial centres for investors and beautiful villagey places for the wealthy home-owners. We don't see any particular reason why this would change in the next ten years.
Borrowing: Another interesting fundamental is that many of the more expensive properties in London are purchased with cash proceeds (equity) rather than borrowing (debt). This means that prices are less susceptible to declines if interest rates increase significantly. We believe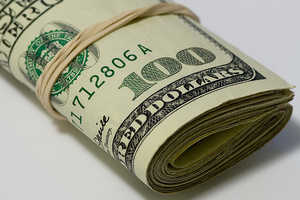 interest rates will start rising in Q2 2010 (possibly as early as Feb 2010) - we think the lower percentage levels of borrowing in the region will see prices in London fair better than the UK average in the next five years at least - particularly when considering the region's lower exposure to public sector and manufacturing jobs.
Brightest Talent Leads to Bright Future: Add to this the massive influx of some of the brightest graduates in the world to London – and the knowledge, technology, financial services and media businesses will see the benefits of this talent in future years. As long as high taxes do not drive these people away from the UK – the Tories could well put a stop to this in the first few years after an election.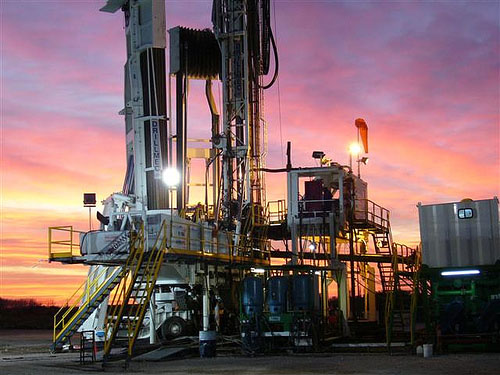 Peak Oil Hedge: Another consideration is that London is a hedge against "Peak Oil". If there is another massive oil price spike, the commodities traders and oil companies in London/SE England will benefit and proceeds would be distributed in the region more than any other UK area. The good electric systems in London are also beneficial – people can still get to work using electric forms of transport. If you live within say 5 miles of the City centre, you can also cycle if you are reasonably fit or enthusiastic. And they salt most of the roads!
Good Mix: Overall, with London's liberal attitudes, relatively safe environment, culture, interest, financial service acumen and history, it's little wander wealthy foreigners and local UK citizens choose to live, work and holiday in London. We see no reason to believe this will change. We hope this Special Report has been objective for you and of interest to property investment. If you have any comments or question, please contact us on enquiries@PropertyInvesting.net