334: UK property price direction
07-02-2010

PropertyInvesting.net team www.google.co.uk
Which Way Are UK House Prices Heading?
There are definite signs the property market in the UK is slowing - prices are broadly flat - with a threat of reversing into house price declines. This is a real possibility, but there are many things acting in different directions. What we try to do in this Special Report is itemise the pros and cons to possible property price movements up and down – so you can try and decide yourself which direction they may head.
Reasons for a House Price Slide
· Mortgage lending has dropped
· Mortgage lending remains difficult with high levels of deposit required
· Public sector jobs cuts – 600,000 expected in the next 4 years
· Public sector pay freeze
· Regulation on bankers bonuses
· Oversupply of flats
· Increase in capital gains tax from 18% to 28%
· Increase in VAT by end 2010
· Inflation running at 4% to 5% - threat of bank base rate rise from 0.5% later this year
· GDP likely now stagnant
· Increasing unemployment
· European debt crisis
· US economic stagnation
· Threat to China's growth from global slowdown
· Weak Sterling and pressure on AAA rating increase interest rates and stifle financing
· Reasons for a House Price Slide
· Horrendous mark-up in financing from base rate of 0.5% to mortgage rate of 6% - the highest differential in history meaning property owners are bailing out city banks and the government
· Capital gains tax of 28% is excessive for long term investors – since inflation over ten years is 50%, the true tax on non inflation gains is more like double at 56% - does not encourage long term investors since the capital gains tax is a take on inflation
· Threat of rising interest rates spooks people
· Consumer confidence is very unstable
· Property owners, purchasers and investors are spooked by the equity and global financial markets – lack of confidence will undermine the market
· War could break out with Iran – sending oil prices sky-rocketing and leading to the next recession and house price crash
· Manufacturing continues its decline despite low Sterling value – UK manufacturing competitiveness forecast to decline further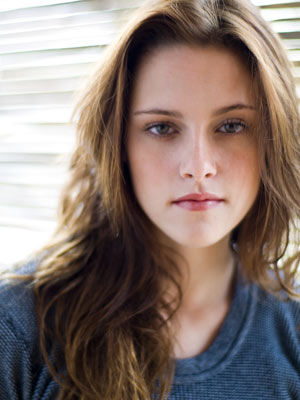 Reasons for a House Price Increase
· Record low levels of home building
· Investors have sold risky stocks and share to invest in more stable property
· Property remain excellent hedge against inflation – investor might be switching to property because they see concrete signs of inflation
· Capital gains tax hit was not as bad as expected – they could stimulate housing activity
· Second home owners were not hit by the budget – remains an attractive pension plan
· Expanding population – particularly in southern England – with property shortage
· Rents are rising improving yields
· Some property prices have dropped – improving yields
· Wealthy parents continue to help their offspring onto the property ladder with deposits
· Mortgage lending is marginally improving for the buy-to-let market and broadly difficult but stable for first-time buyers
· Austerity measures in the budget viewed by markets very positively – so UK likely to keep its AAA rating making borrowing low cost than normal
· Difficult to find a better way to invest money
· Large numbers of international investors continue to buy up London – this is set to continue with the low Sterling value and prestige of London
· London is one of the most friendly cosmopolitan cities in the world – wealthy international people love London – this is not likely to change – expect London prices to continue increasing
· After a few years of austerity, there will be more private sector jobs, less public sector jobs, the economy will be in far better revenue shape and this will lead to a sustainable increase in property prices by ~2012
· The London 2012 Olympics will help support London prices
· A shift from public sector to private sector employment will help London and the south
· Any significant house price decline might be acted on by the government in the form of more quantitative easing and continuation of low interest rates
· Tory policies will broadly help property owners, particularly in London and southern England
· The Tory-Liberate coalition is working beyond anyone's realistic expectations – yes, there are tensions, but the coalition on cuts is so strong that its put renewed confidence back into the financial market – it now looks like in 2-3 years time UK could be the star with socialist run countries like USA, Spain and Greece being the laggards
· Business friendly government will encourage more wealthy property investors into London
· Major infra-structure projects in London will help property prices in regenerating areas
· London remains the number 1 global financial centre
· People from Middle East, Asia, Africa and Russia love London – its stability and low crime rates
· Practically no houses are being built in London - however, almost everyone wants to live in a nice house - London house prices (terraced, semi or detached) in nice areas will rise because of high demand - off-street parking and a garden or garage is even more desirable
Ivanka Trump and Donald Trump - property investors
London the Highlight:
Overall, we see London prices being broadly stable with Midland, Wales and northern areas far away from London suffering house price declines of ~5% in the next six months. It will be a two region market. The one north of a line from The Wash to The Severn will be depressed. The market south of this line will be broadly stable as the London economy picks up steam and these areas are less affected by public sector jobs losses.
North vs South: In the longer term, we see property prices rising in London and southern England with prices in northern areas stabilizing in a few years time. Overall, it will be tough in the north and not easy but more stable in the south.
Summary:
We've tried to be as realistic as possible to put sense into your property investment decisions – overall message is, expect northern property investment to deteriorate and southern property investment to be broadly stable – with central London continuing to grow. We hope this Special Report helps your investment returns. If you have any comments, please contact us on enquiries@propertyinvesting.net