338: Property Strategy for Spending Cuts
07-22-2010

PropertyInvesting.net team
www.google.com
The Coalition has so far performed far more convincingly than anyone realistically expected since it formed in May. The cohesion has certainly been on the upside. The Budget was fairly well received all things considered and the general population seems to genuinely acknowledge that spending cuts are required and some tax rises are needed to repair the damage of 13 years of Labour overspending. Meanwhile the infighting has begun in the Labour party and most Liberal-Democrats are probably quietly pleased they backed the winner and now have significant ruling influence in the new government. Cameron and Osborne have slipped into their new roles fairly well.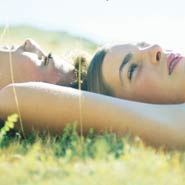 In a way the acid test is how the financial markets and business see it – so what do they think? Well, business is not exactly complaining overall and the markets like what they have seen so far. The pound has strengthened, short term interest rates have dropped a bit and the credit agencies have given their thumbs up by backing UK AAA rating for now. Capital inflows into property in London remain strong as international investors probably realise this new government could be a good safe bet for the long term because deficit reduction measures will later lead to improvements in efficiency and economic growth in a time frame of 3-5 years.
Yes, it's pretty miserable in many areas with jobs losses continuing, but there is so far no crisis – 13 years of overspending will take 5 years to sort out. It always has done.
For the property investor, one has to stay fairly micro in ones outlook, and the key to making good returns in this type of market is to:
· Buy property at well below normal market value
· Improve the property rapidly to add value and thence lower risk
· Buy in an area with strong rental demand – where businesses are growing
· Avoid areas with massive public sector spending and jobs cuts slated
· Don't over leverage – keep debt down and yields up
· Watch out for large infra-structure projects being cancelled close to where you buy property
· Look for regenerating areas that are not reliant on government funding that could evaporate
In a very general sense, the further one gets from London in time/travel or distance, the more public sector jobs there are, and the more exposed areas are to jobs cuts. So to reduce risks, it's probably best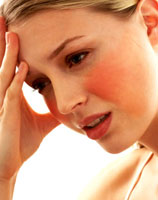 to focus investment in London. If you invest in other regions, make sure your property is close to or in good areas, or very central and close to high paid services industry jobs. For example, in northern England, Headlingly in Leeds (close to financial district) scores high. In Birmingham, Edgebaston scores high. In Newcastle Jesmond scores high. And in Liverpool, Aigburth scores high. But overall, northern cities far from London will find it tough in the next few years.
Towns and cities with fast rail links to London will continue to do well like Guildford, Woking, Oxford, Cambridge, Chelmsford and Ebbsfleet area.
An interesting strategy has historically been to invest in properties close to major new infra-structure developments. But this is now a very risky strategy because so many will be cancelled or cut back and it's tough to predict which one well be canned. The reason is simple – the UK cannot afford these projects now. Even if they have a positive economic affect, it will not make much difference because the UK cannot afford to borrow any more money – otherwise our interest rates will sky-rocket and we could lose the AAA rating.
Let's talk about Heathrow 3rd Runway as an example. Years ago, we have to admit we were actually for this new project. Things have changed dramatically in the last few years:
Peak Oil is now behind us – we believe airline travel will drop or remain stagnant – the rational for increasing capacity if oil prices are to rise is flawed

When oil prices rise above $100/bbl and airline taxes rise in proper consideration of their extremely high CO2 emissions – airline travel will become so expensive people will reduce usage

Rail travel will increase and people will holiday more at home as taxes rise, disposable incomes decreases in inflation adjusted terms and energy/travel costs increase

Global travel will be stagnant as the developed world is affected by Peak Oil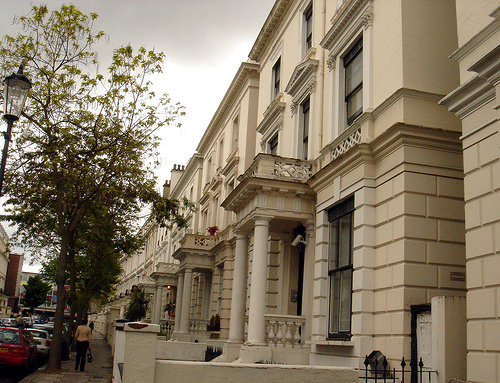 Expect no new developments at Heathrow and only minimal new airport developments in the next ten years – new airports and extensions will be put on ice. Do not buy property close to airports because airport related jobs will decline but noise and fumes/pollution will still be an issue close flight paths – the worst of both worlds. Instead, it's better to focus on buying property close to good electric rail links to London.
When overseas vacations boomed in the 1970s, seaside resorts like Brighton went into decline. Now, expect Brighton, Shoreham, Ramsgate and Folkestone to be resurgent with excellent rail services to London - however, some smaller regional airports will become blighted and airline companies will fold as oil prices rise above $100/bbl.
So what about High Speed Rail? Well, much hype and special announcements but again, not enough money. The recent news that the new Birmingham to London High Speed link will not have a branch line to Heathrow is an interesting one.
The official reason is – funds are too stretched. But to challenge this decision a little or to knock it around:
Why would anyone want to encourage the use of airline travel by building a high speed link to the very place they are trying to get people away from?

Why would anyone want to stimulate oil demand when Peak Oil is behind us and the government would much prefer people to travel by electric rail instead?

Why would anyone risk billions of public money to build a branch line to an airport that could be in terminal decline after the hard affects of Peak Oil hit?

Isn't it better to keep the option on the back-burner and only build the branch line if someone finds loads of oil and solves the Climate Change problem...?
You won't find the politicians admit this because it increases emotions - probably do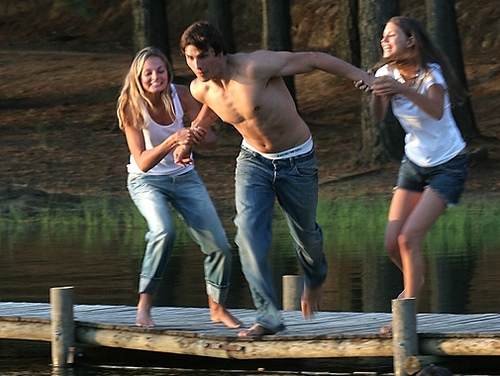 es not win votes – the Greens will like it, many Labour and a few Tories will loath it. Realistically – the overriding theme is, we cannot afford it. If one views it objectively, no branch line seems to make sense.
Bottom line is, both the Tories and the Liberal-Democrats don't support a 3rd Heathrow Runway and they don't want to stimulate growth in airline travel from Heathrow – especially as the smart ones probably realise by now that Peak Oil was July 2008 and we are staring at high oil prices with no replacement for aviation fuel (kerosene) in the face. Even Virgin Airlines Chief Richard Branston is telling us this. The writing is on the wall for airports – so be careful not to investment your property money with a large exposure to airport jobs (e.g. Hounslow, Hatton Cross, Winsor), transport and potential decline.
This is just one example of how important it is to consider public spending plans and infra-structure projects when investing, because it affects growth, rental demand, asset prices and supply/demand. The high growth areas will be close to or in Central London but near excellent rail services. Far flung areas will tend to stagnate, with London areas on a high growth path.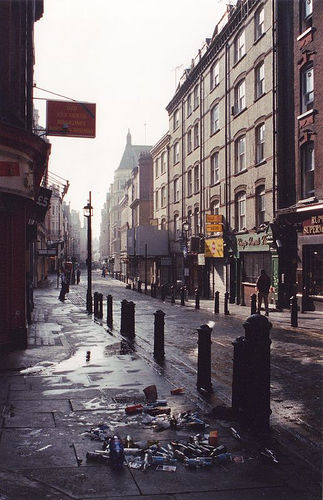 A few areas that will benefit from the old Labour spending - projects shortly to be completed or at completion:
Shoreditch (East London Rail and Olympics)

Stratford (High Speed One, Olympics)

Bow (City jobs, Olympics)

New Cross (East London Rail, regeneration, DLR improvements at Deptford Creek)

Forest Hill (East London Rail)

East Croydon (East London Rail, regional business hub)

East Peckham (East London Rail, regeneration by private money)

Brockley (East London Rail, forgotten nice area)

Ebbsfleet-Southfleet-Bean-Gravesend-Northfleet (High Speed Rail commuting and Paris)

London Bridge (proximity to City jobs, gentrification, business, rail hub)

Nine Elms (US Embassy, regeneration, proximity to West End and river)
We hope you have found this Special Report helpful - and it makes sense. We aim to give guidance to improve property investing returns by analysis of policies and plans - and the impact these will have on your hard earned cash. if you have any comments, please contact us on enquiries@propertyinvesting.net
Peak Oil